Greeks are well known for their friendly and welcoming attitude towards guests; it's called Filoxenia. Literally translated as 'hospitality' Filoxenia encompasses so much more, it's a generosity of spirit towards visitors and none more so than children! It's commonplace for Greeks to go out of their way to make children welcome and happy, whatever their ages. Kefalonia is no exception, and families are welcomed into accommodation, cafes, tavernas, homes and businesses. My son is 8 years old, and since we moved here when he was just 45 days old, I've sourced plenty of activities for him and his friends. Here are just a few suggestions for family activities and things to entertain your little ones.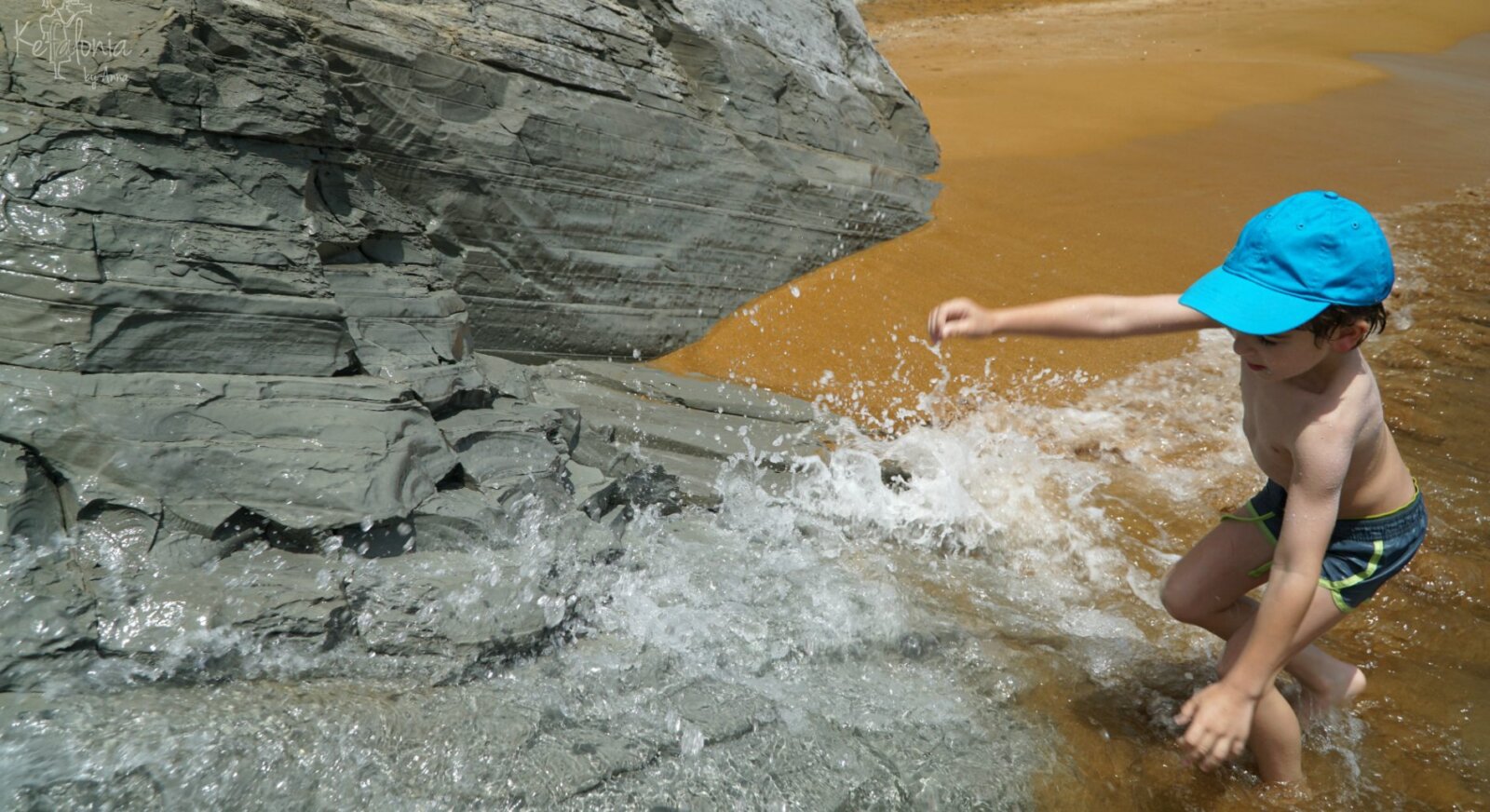 Beach and seasonal fun
• There are calm and shallow waters, ideal for small children at Assos, Lepeda, Vatsa, Saint Thomas, Xi , Kaminia and Skala most have tavernas on the beach, or close by.
• Antisamos and Makris Gialos are a good choices for teenagers– there are organised water sports sun beds and beach bars to chill out.
• Visit two special Festivals, the Saristra and Traverso, check their programme for childrens activities.
• Dance to the Kefalonian rhythms of the local violins and try local goat soup at one of the numerous traditional local Panygiri (feasts open to all)., have a look at our events calendar to see what's on near to you
• A variety of children's activities are held at the Botanical Gardens and Corgialenios Library, hosted in the Museum of Folklore and Cultural History during the summer, check their fb pages for summer events.
• Aqua Park at Lixouri has 4 large waterslides and many activities to keep your kids occupied!
• Take a submersible tour leaving from Svoronata and going out to Dias (Zeus) Islet or White Rocks beach at Lassi on the Atlantis Submarine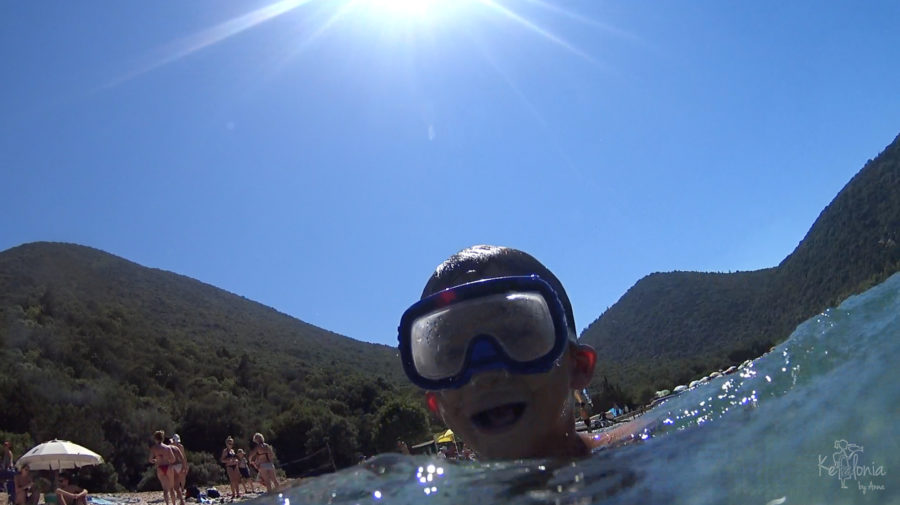 Natural, historical & geological exploration
• Combine feeding the ducks and geese at Karavomylos Lake with a magical boat ride in the unique geological phenomenon of Melissani Cave.
• Go back in time (and consume some energy!) by exploring unique Assos & Saint George's Castles.
• Go underground and admire the thousand year old stalactites and stalagmites at Drogarati Cave or go high above Sami at the Ancient Acropolis.
• Rent a hydro bike, electric boat or pedal boat to explore Koutavos Lagoon and cycle or stroll along the De Bosset Bridge.
• Stroll along the harbour side in Argostoli and see if you can spot the turtles by the fishing boats. Visit Katelios Group Kefalonia to get more information about this rare species and if you are lucky you might spot some new-borns emerging from their nests at Katelios, Kaminia or Mounda beaches.
• Take a hike on Mount Ainos – the highest mountain in the Ionain islands – and see if you can spot the wild horses that live there while admiring some of the best views on the island!
• Bird watch at Livadi Marshes – how many types of birds can you see?
• At the Kotsanas Museum Of Ancient Greek Technology in Argostoli you can explore the origins of many modern items! The Nautical Museum of Sami has 22 wooden boat replicas spanning a history of 3,500 years! This museum is good for older/taller kids as the boats are displayed at adult eye level.
• Discover traces of the past, exploring the abandoned ghost villages of Old Farsa, Tarkasata or Old Vlachata
• Learn about Greek Mythology at the Odysseus Zoo Land in Sami.
Day trips & shorter activities
• Set sail on an organised boat tour and explore what the Ionian Sea is hiding beneath its depths; Join the Lady O, Ionian Discoveries – Marine Adventure, the Sami Star or Romantika who all offer exciting options for daily cruises.
• Rent your own small boat and be Captain for the day – self drive at Agia Efimia, Fiscardo, Sami, or Poros, or hire Captain Simos and his fishing boat, Melissa to explore Fteri and Amidi beaches.
• Take a horse ride with Bavarian Horse Riding Stables or Kefalonia Horse Riding Stables into the sea, or up into the mountains, or trek with a donkey through the old watermills route at Sami.
• Try a dive or a paraglide! Jeep safari, kayaking, stargazing, walking trails or cycling are all possibilities that will satisfy even the most demanding child!
•Take a fishing trip with Fishing Tourism in Kefalonia "Michalis" or Fishing Tourism Kefalonia "Dimitrios-Efthimia" and enjoy taking in the catch, lunch, and swimming aboard the traditional boats.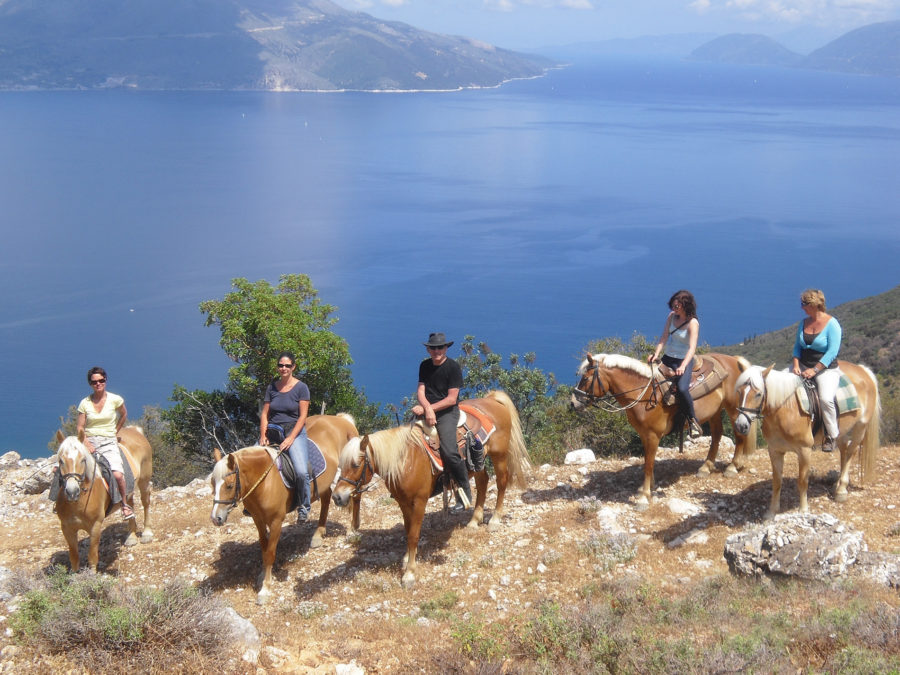 Please credit Kefalonia by Anna when you visit one of the above services!
For accommodation options please check our selected properties here
For more children's activities and baby/child minding services check this link