The ruins of Old Vlachata village are located on the hillside, 3km from Karavomylos village and can be reached on foot, by bike or by car following the signs to "Saristra Festival" from the main road of Sami – Karavomylos. Another interesting route begins at Themata Monastery, this route is only by foot as the road was recently severely damaged by the rain, it's approx. 5km to Old Vlachata.
I recommend visiting one or two of these abandoned villages during your stay to get an idea of the architecture and the atmosphere of the past, as unfortunately most parts of Kefalonia have lost their pre-earthquake color.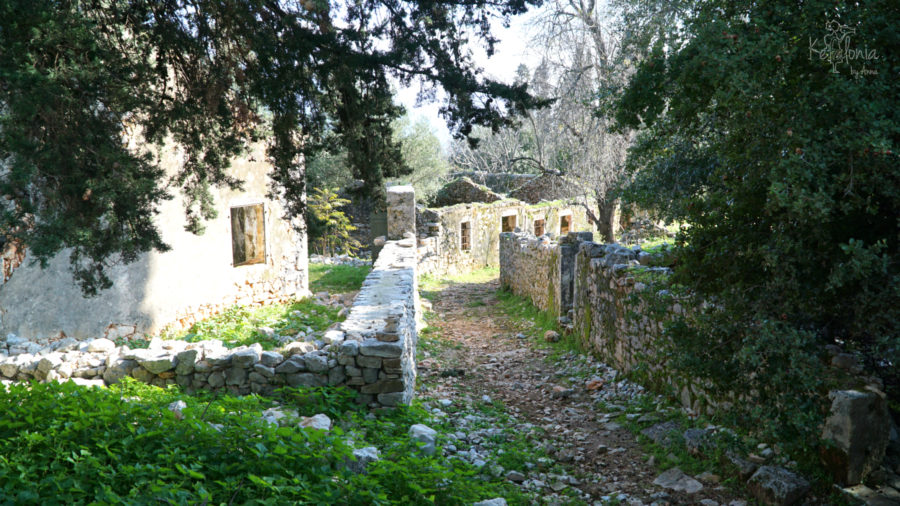 Vlachata village was very badly damaged by the devastating earthquake in 1953 (7.2 Richter), and its inhabitants were forced to move away, the majority moved down to Karavomylos village. What remains gives us a unique glimpse into the past. Facades of buildings, walls, streets, wells, old cisterns, stone ovens, and a lot of tools and objects left by the settlers have survived amongst the trees and greenery that have established themselves between the ruins.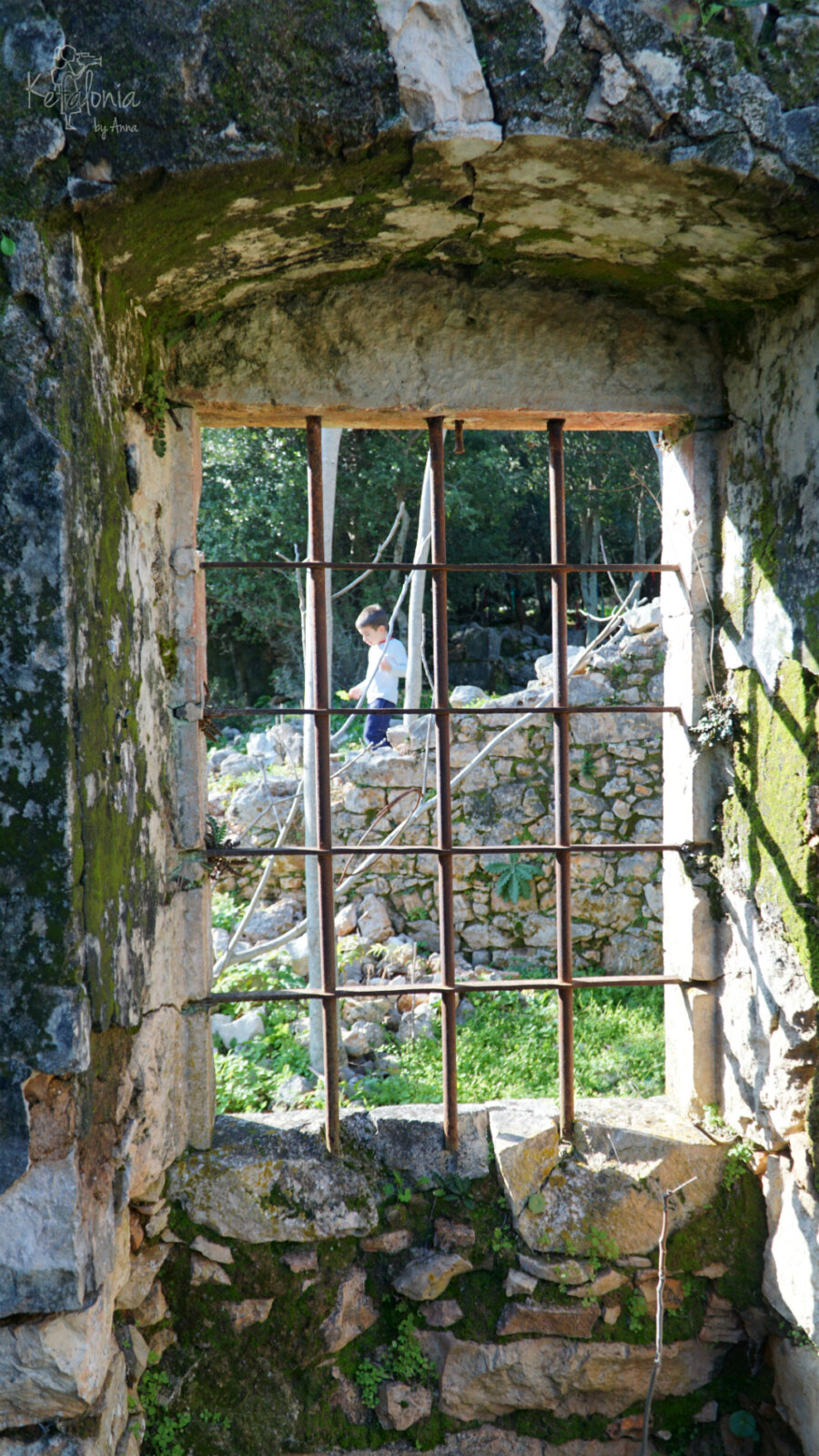 Prior to 1953, the village of Vlachata had around 800-900 inhabitants. The architecture is interesting; it is in the style of Eptanissian (a branch of Venetian architecture common in the Ionian Islands). The inhabitants included wealthy merchants, nobles and villagers and the houses and buildings reflect this mix as they included a girl's school, a boy's school, three churches, several shops and olive presses.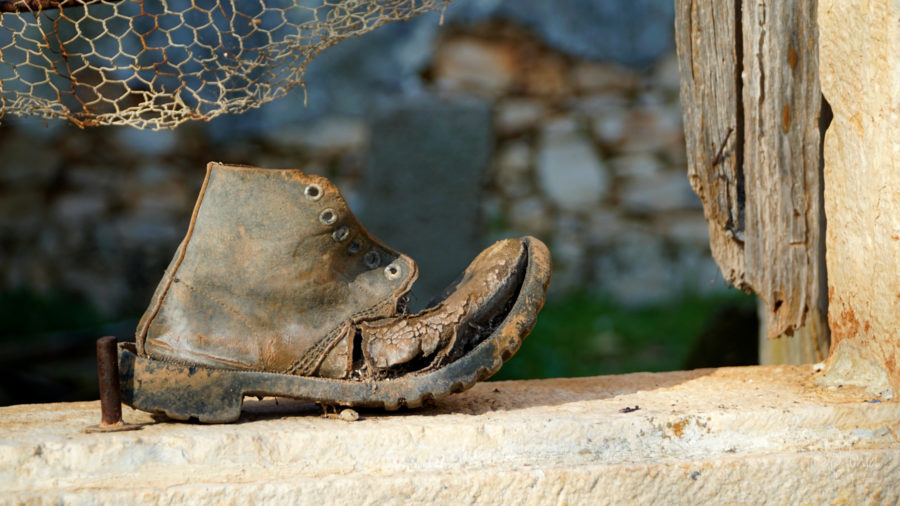 Public ceremonies, dances and the Mascara Theatre were held in the main square of the village, called Saristra. In the second week of August for the past few years, a group of young people with the massive support of the local community, have created the hugely successful and interesting contemporary arts festival – Saristra Festival. Visiting Saristra will give you the chance to get familiar with modern music and contemporary cultural art whilst at the same time keeping the village's history and heritage alive. If you are lucky to be here on one of the 3 days that takes place, do not miss it!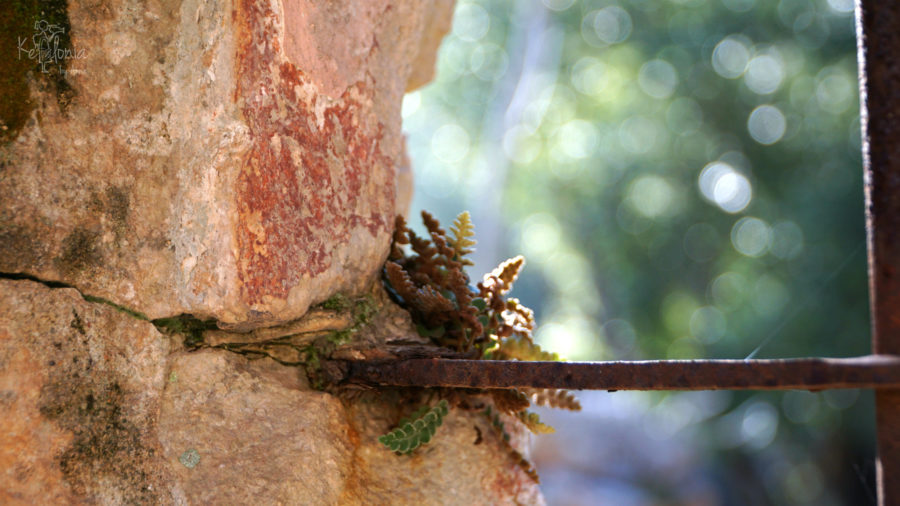 Thank you to Takis Tokkas at Casa-House Museum, Karavomylos for additional information. On your way back, or before you head to Old Vlachata, arrange to stop at this beautiful little museum, it is really worth a visit!
Here are the two routes to reach the village on foot. By car it can be only reached from the Sami-Karavomylos road.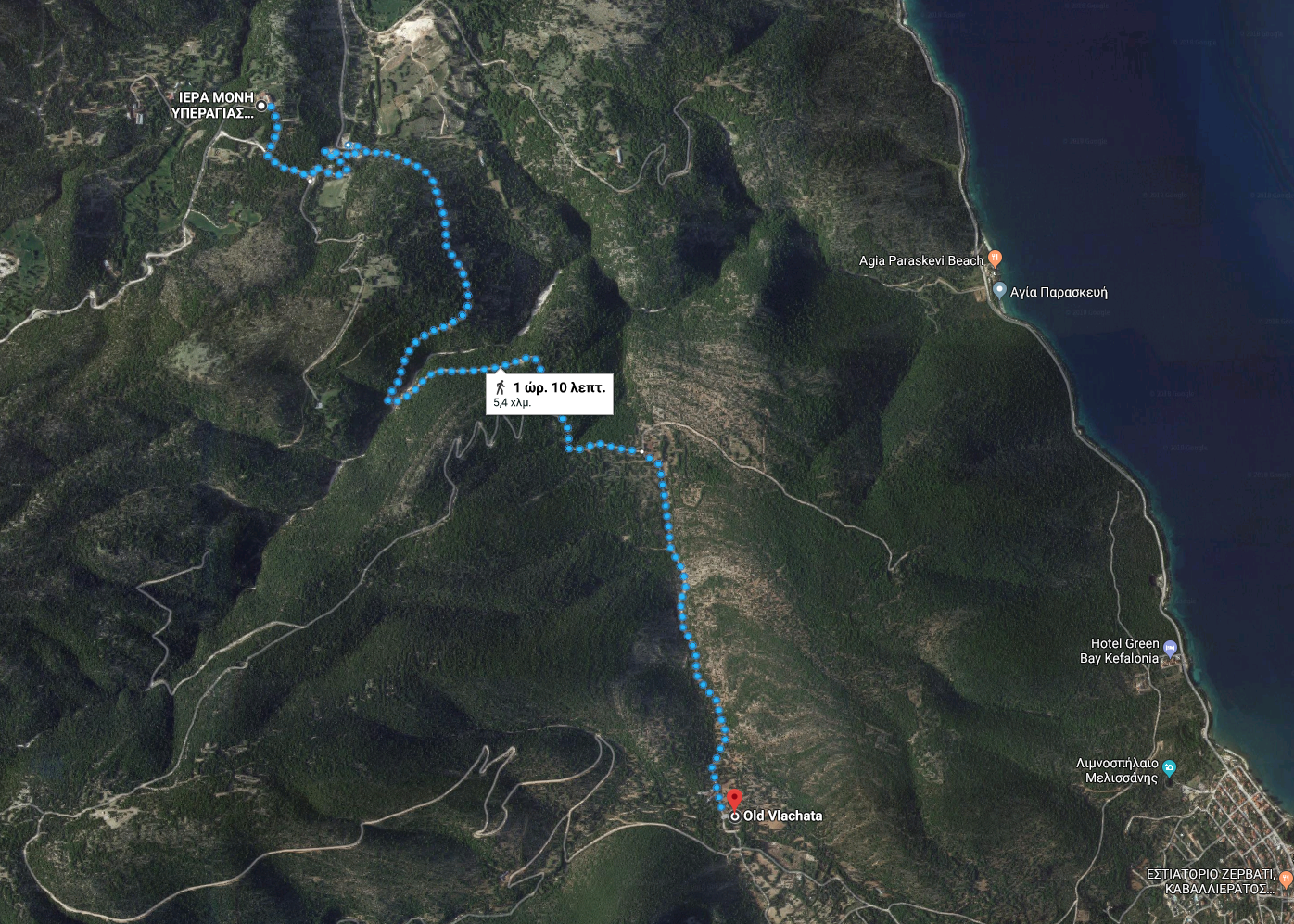 Coordinates: 38.255649, 20.602240
The guided option from an experienced guide is highly recommended, as a more exciting and certainly safer option. Whatever your interests and level of fitness we can arrange your ideal hiking day or even holiday in Kefalonia. Contact us to book a unique day out in Kefalonian nature!