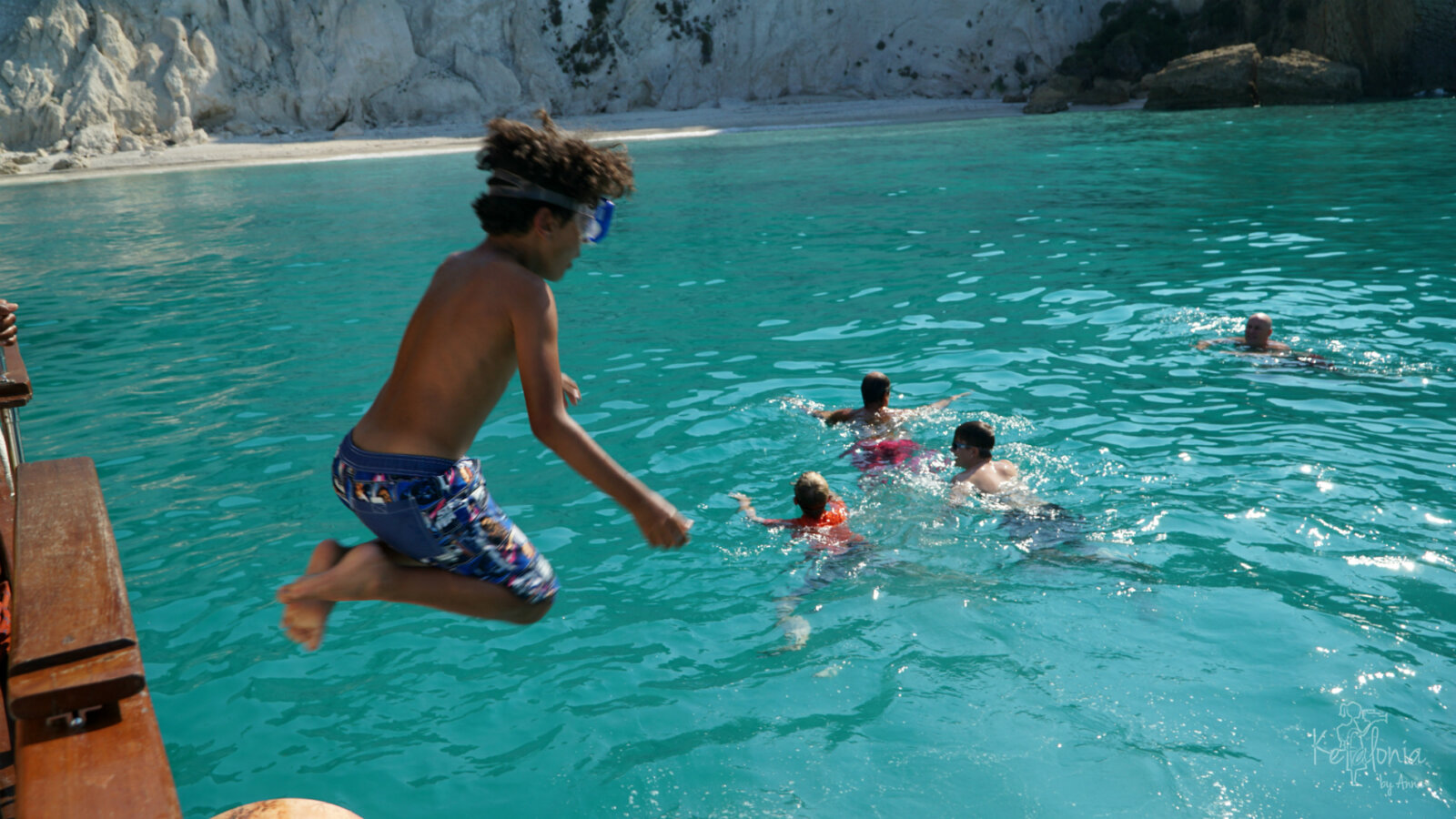 Kefalonia has always been an attractive destination for family holidays making the opportunity for combining quality family time with fun activities easy.
Kefalonia is ideal for travellers with children that are looking for some stress free time connecting with their family whilst exploring the island. Blessed with a beautiful coastline, crystal clear waters, pretty villages, magical caves and archeological sites, Kefalonia is the perfect beach vacation destination for a summer holiday with the kids and it is also fantastic for culturally curious families. Activities are wide ranging from watersports, horse riding, museums, thematic boat trips, snorkelling to star gazing!
Contact us to create an ideal experience for your family!