As well as being incredibly relaxing, snorkelling can be exciting and fun for any age. There are many stores where you can buy snorkelling equipment – from good value basic sets to the more expensive and professional ones. Try the chandlers found in most ports for advice and equipment, or try the souvenir and beach equipment shops all over the island.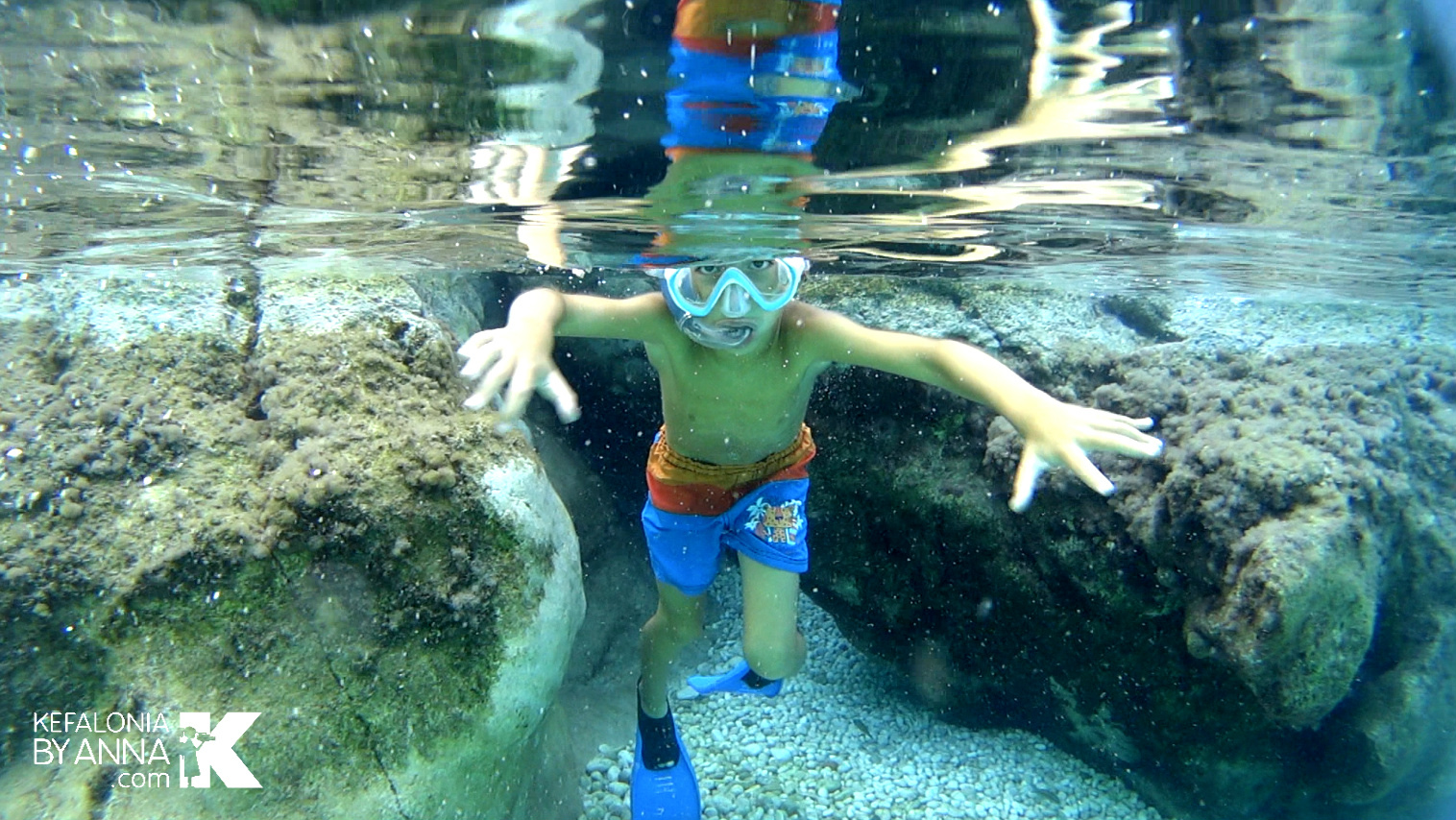 So what might you discover? There is a varied amount of marine life around the coast of Kefalonia. Some of the rarer animals you may spot include the loggerhead turtle (Caretta caretta), black-striped pipefish, the Monk Seal, Moray eels, and dolphins. Smaller, but more common, animals include octopus, sea urchins, sea cucumber, starfish, anemones, a wide variety of fish and sponges to name but a few!
Here are a few of my favourite places for snorkelling (but there are many more!):
The sweeping bay of Antisamos Beach is a beautiful place to snorkel and has facilities for lunch, snacks, drinks, and sunbeds so if your friends and family don't want to join you they can relax whilst you explore the sea. The crystal clear waters, rocky coves and seagrass beds here are wonderful to explore.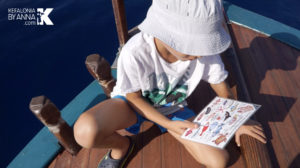 The coastal areas between Sami and Fiskardo are great areas for snorkelling. Between Sami and Agia Efimia there are many small coves and beaches accessible from the main road, just park up and then dive in. The beaches at Agia Sofia and Horgata are both accessible by car but of course, renting a motor boat for a day is an ideal way to explore more of the quieter and remote areas for snorkelling. There are small beaches just before you reach Fiskardo, try visiting the lovely little cove of Foki Beach, the name comes from the frequent appearance of the monk seal (Fokia in Greek) Monachus Monachus, wouldn't that be a great animal to spot?!! On the very most Northern point of Kefalonia, you can find Dafnoudi Beach, it's a hidden treasure only accessible by foot. This beach is also a shelter for the monk seals – if you are lucky you may come across one!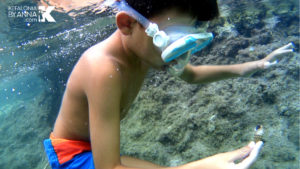 Coming back down the western coast from Fiskardo you will reach Emblissi Beach. Here flat rock formations on both sides of the beach create a magical setting for snorkelling and exploration. Be careful at the beautiful cove of Alaties Beach (Salty Beach) as the waves can get rough, but on calm days it's a magnificent place for swimming and snorkelling. The idyllic village of Assos with its shallow and sheltered bay is ideal for children and on the other side of the car park you can climb down the rocks into the very deep water (for experienced swimmers only).
Petani Beach is a lovely bay, very similar to Myrtos, but the crystal clear sea can get rough. You can find 3 little beaches near Argsotoli with small coves, ideal for snorkelling as is Saint Thomas, which is very safe for children as it is very shallow.