The landscape is dominated by a valley formed between two mountains, Agia Dynati and Kalon Oros that provide a corridor between the amazing coastlines on the East and West. The mountains are both rocky and green and are dotted with herds of sheep and goats, old buildings and small settlements.
A main road that runs along the valley floor links the two coasts (there are also smaller roads you can take on the mountainside) and a signed walking path crisscrosses the valley from Agia Efimia to famous Myrtos beach with branches leading off to other villages along the way offering terrific walks and hikes. The valley has many olive trees providing a rich source of oil and olives, a plentiful source of animals and a rural, traditional feel.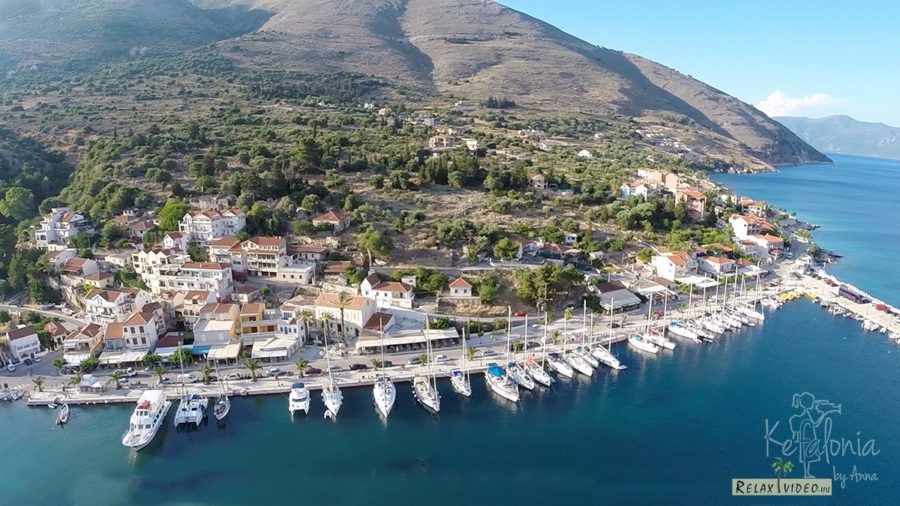 Traditionally goat and sheep farming were the main income of the area, and whilst there are still many herds, and some fishing, in recent years tourism has become the prime income.
Whilst the region remains traditional and largely underdeveloped it has many attractions and activities for visitors.
The largest settlement in Pylaros is Agia Efimia, located at sea level on the eastern coast. If you are staying in Agia Efimia you will find major services and facilities such as a post office, pharmacy, souvenir shops, travel agencies, a chandlers, a variety of supermarkets, snack bars and tavernas/restaurants.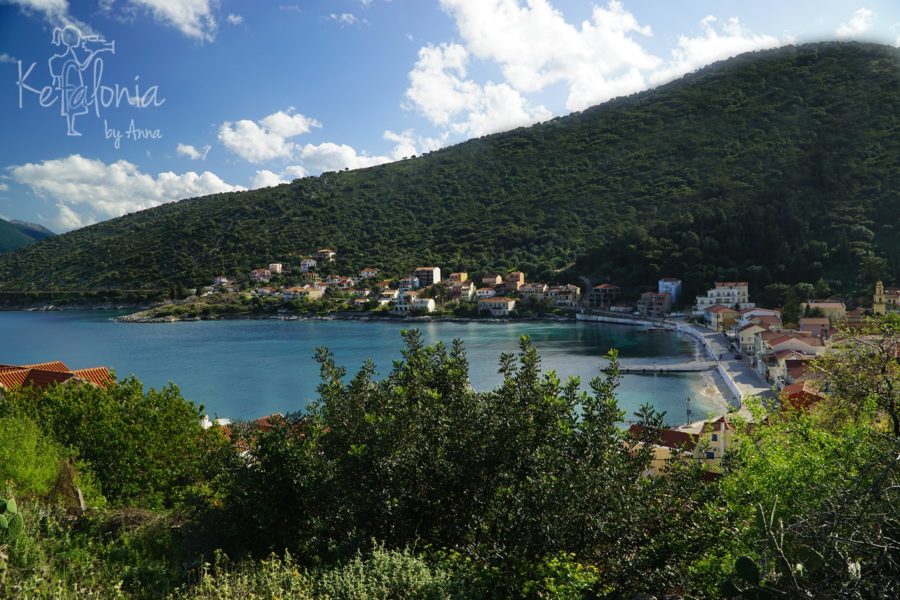 Other notable villages in this region include Makriotika, Markata, Vasilopoulata, Potamianata, Anomeria, Krini, Xeropotamos, Drakopoulata, Feredinata, Dendrinata, and Siniori (Divarata).
Hiring a car is a great option to explore the other areas, or to drive into Agia Efimia for supplies, but there are tavernas and mini-markets dotted around the other villages. Divarata has a few places to eat, a couple of mini-markets and some souvenir and tourist shops.
The region is an excellent choice for families and for couples looking for a quiet holiday because apart from the café culture and eating out there is little in the way of nightlife, but there are many attractions and activities to keep you occupied.
Most of the beaches in this area are predominantly pebble, making for excellent snorkeling and clear waters.