Hundreds of vineyards are cultivated here and at 700m above sea level, the shadow of mount Ainos provides the perfect condition for the grapes to grow and produce Kefalonia's famous Robola wine.
The views are wonderful throughout the valley, dramatic mountain slopes, and an unusual round-about with a magnificent huge oak tree in the middle of a long straight road leading to the patron Monastery. Omala is the smallest community in Kefalonia and the only one without a shoreline, it covers 46.7 square kilometers and has a little more than 1000 residents.
It is very pleasant to drive around the picturesque traditional villages of Valsamata and Fragata, Michata and Panochori of Omala Valley; approximately 3,000 to 4,000 people live on the slopes of Ainos.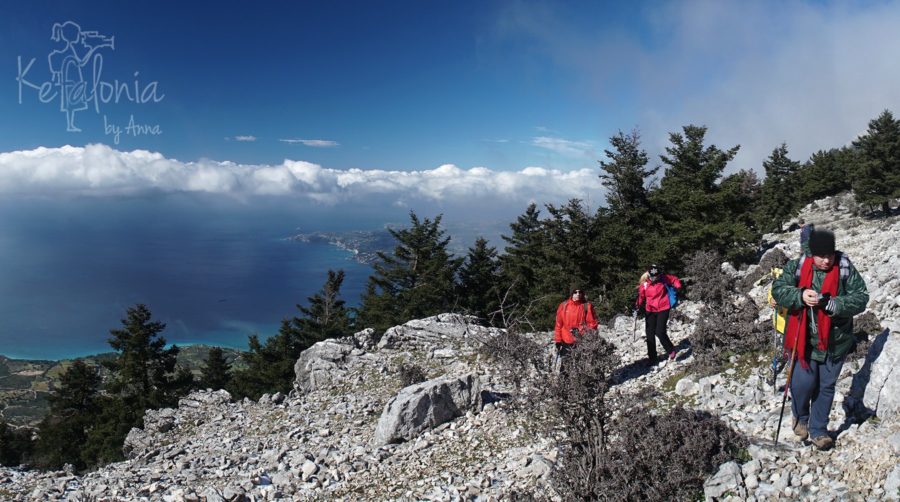 Mountain Ainos, located 30 km from Argostoli, known as Monte Nero (Black Mountain) during the Venetian period due to thick forestation of the dark Kefalonian Fir tree (Abies Cephalonica), is the tallest mountain of the Ionian islands with an elevation of 1,628 metres (5,341 ft). On clear days, the view includes the NW Peloponnese as well as the islands of Zakynthos, Lefkada, and Ithaca. A road which passes over the mountain range connecting traffic from southwestern to the eastern part of the island, is one of the few roads going into the mountain range.