Here you will find several mountain ranges, including the eastern part of Mount Ainos. The main attractions of this region include the long sandy beaches of Mounda and Kaminia, the vaulted Mycenaean tombs at Tzanata, the quaint seaside villages and the ancient monasteries.
The popular resort of Skala is here, with its long sandy beach and lively tourist area it offers something for everyone with a variety of souvenir shops, places to eat, and mini-markets, daily boats trips depart daily from there too. It's a good destination for families and groups of friends looking for more nightlife and a more developed resort.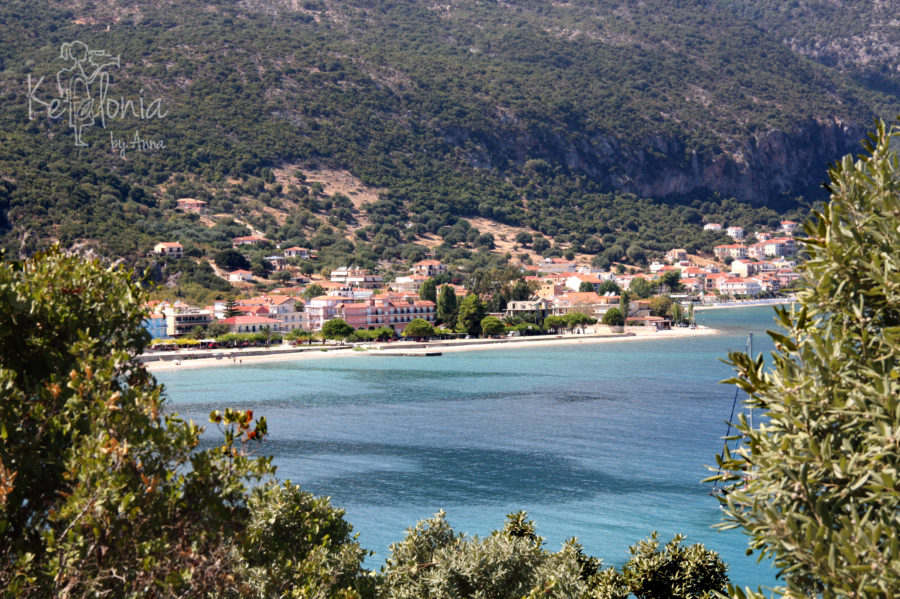 Another important town in this region is the tourist resort and port of Poros, located on the east coast. An attractive coastal village ideal for older visitors or those with children, Poros offers a long beach with many amenties for locals and visitors alike. From the port of Poros there is a ferry service to Kyllini on the mainland and then you can travel by bus to various destinations – one idea would be to explore Ancient Olympia.
On the south coast you will find the beautiful seaside village of Katelios. Traditionally a fishing village Katelios sits in a lush valley and the center is nestled in a beautiful bay with wonderful views to Zakynthos. It's an ideal retreat for nature lovers and couples.
Other notable villages are Markopoulos, Arginia, and Tzanata.
There are plenty of things to do and see in the region of Elios-Pronnoi and there are a wide variety of tavernas, restaurants, snack-bars, coffee shops and bars mainly located in Poros, Katelios and Skala.