The region of Livathos lies southwest of Argostoli, on the central south coast of Kefalonia. The landscape is mostly level, with small farms and eucalyptus, olive, palm trees, vegetables and citrus with locals engaging in farming and fishing. One side of the region is dominated by the slopes of the mighty mount Ainos, and rolling fertile valleys while the other is blessed with a magnificent coastline with sandy beaches.
Historically, the Livathos region has strong ties with shipping and many shipping families originate from this part of the island, hence the more ornate and colourful villages in the area.
Its largest towns are Keramies, Karavathos, Moussata, Spartia Peratata, Pesada, Svoronata, Vlachata, Lakithra, Metaxata and the resort of Lourdas.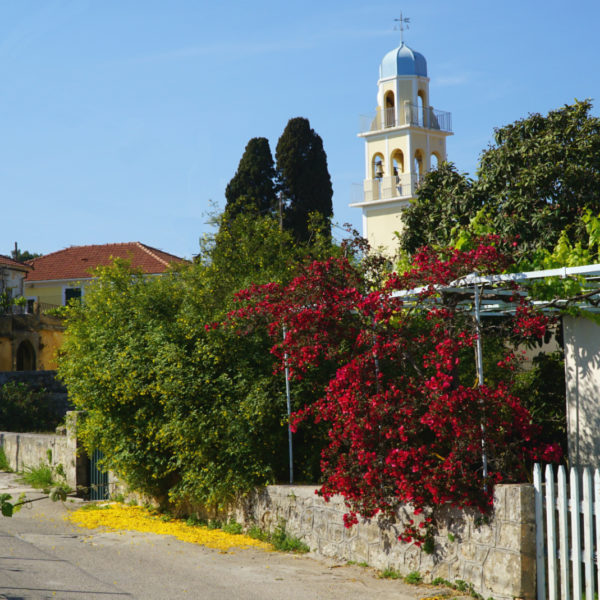 There are plenty of things to do and see in the region of Livathos. The area has a wealth of historical monuments to visit including the Mycenaean tombs at Mazarakata and the impressive Saint Georges Castle and Kastro village that used to be the capital of the island. There are as well churches and monasteries, beautiful villages and Byrons Rock at Lakithra.
There are many places to eat and drink in Livathos, from rustic local tavernas, cafes, bars and snack bars to more elegant dining options. The airport is located in this region and ferries leave from Pessada port for the island of Zakynthos.