While exploring the region of Livathos you will pass through many impressive villages with distinctive architecture and well-tended gardens. Historically the region has strong links with merchants and shipping families.
Stop your car and take a stroll around the little streets; the area is a photographers paradise, with numerous churches and remains of an old era, beautiful colours and amazing flowers, spring time is very special here.
Livathos includes several villages, but don't miss the following highlights:
Karavados with the dark red church of St Constantin and Helen, has an iron anchor in the center of the village dedicated to "the village of its lost seamen".
Kourkoumelata was rebuilt after the 1953 earthquake with financial support from the Vergotis family who gave instructions to keep it's neo-classical design and well-tended gardens. It's a well-hidden treasure of Kefalonia, have a look at the Philharmonic Centre and the Cultural Centre of George and Marie Vergotis as you pass through.
The village of Keramies was home to the Lykiardopoulos and Vallianos families – who were important benefactors to the village, as well as the rest of Greece.
At Metaxata you can visit the Ionion Center for the Arts and Culture where workshops and exhibitions are often taking place.
Lakithra is an amphitheatrical village located on a hillside where you can see Bryon's Rock Monument, there are splendid views to Dias islet from here, as well as the airport.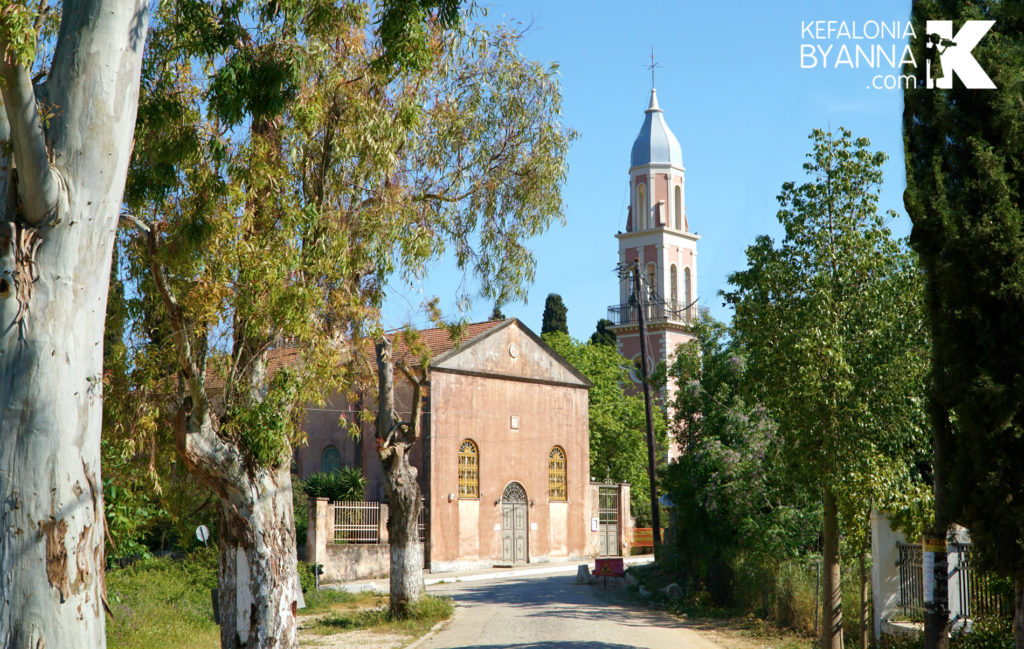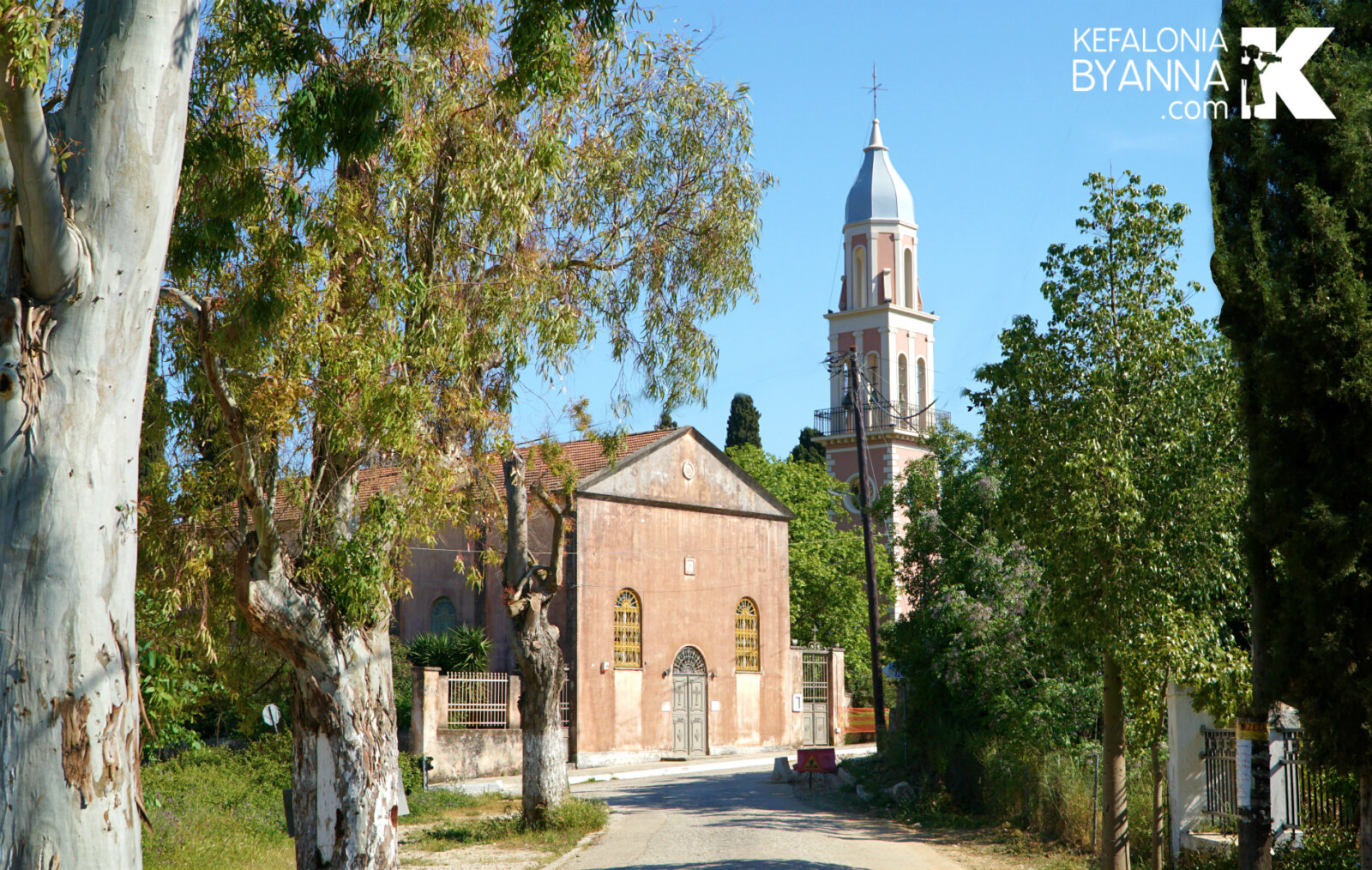 Wind through the roads in the small village of Kaligata – there is an impressive bell tower of the 18th century church dedicated to the Virgin Mary.