Activities
In the region there are several great hiking trails. The Monastery of Atros, the oldest on the island, built on the 8th century, is a rare example of monastic architecture offering a breathtaking walk and amazing views of Poros.
Zoodochos Pigi (life-giving source) monastery, located approximately 4km east of Poros, is a paradise for nature lovers and hikers, beautiful trails, through wild and rare species of flora and fauna combined with a chill mountain breeze and breathtaking panoramic sea views, even in the hot summer months, is an experience not to be missed. Check on the road conditions before you try to reach it by vehicle, if the road is damaged it can only be reached on foot.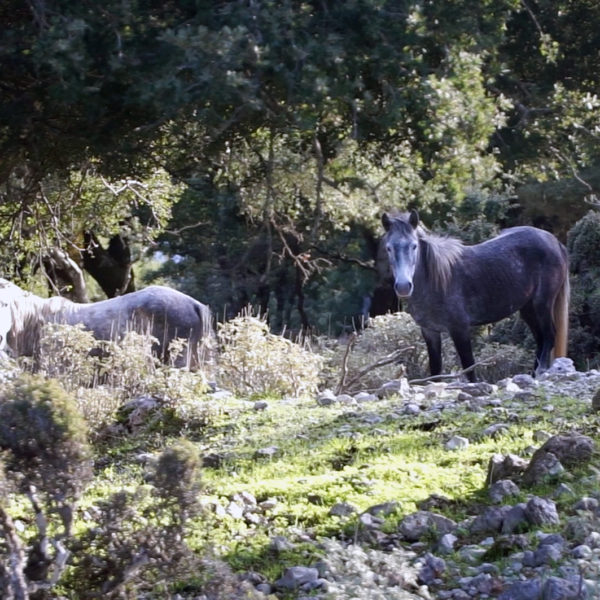 Boat trips depart to Ithaca, Zante (Zakynthos) and daily tours stop at Fiskardo and some beaches in between; Captain Vangeli's Special Cruises offer a fun, organised day trip from Skala, as do Argo Daily Cruises, Hermes Cruises and Lucky Cruises. You can also rent a self-driven boat for the day to explore the nearby beaches or just have fun choosing between various watersports on the beach. You can take a quad or jeep safari's around the area as well as other activities including diving. There are daily cruises leaving from Skala and Katelios and visit the neighbouring islands of Ithaka and Zakynthos as well as other destinations.
Take a day trip with Fishing Tourism Kefalonia Dimitrios-Efthimia departing from Katelios harbour.
You can hire one of George's boats or take an organised trip in the rib from Poros to Zakynthos, Ithaka and around Kefalonia.
Food & Drink
Sesto Koroni is a magical spot with brilliant sunsets, nice snacks and cocktails, ideal to visit after swimming at Koroni beach. Overlooking the beach at Skala, with great sea views, is Old Times/Opos Palia Restaurant. It serves local dishes, good seafood and is vegetarian friendly. Situated on an elevated position in Old Skala Kelari Restaurant offers great views, Greek cuisine and live music nights.
From Agrapidos you can see beautiful views of Poros harbour whilst eating traditional dishes served on the covered outdoor terrace. Waterway is a fish restaurant and beach bar overlooking the pristine Klimatsias beach at Spartia, watch the sunset from here.
Services
Car, Scooter, bicycle, boat, yacht, taxi hire
Rent a car Kefalonia is a family company and its members are always ready to welcome you with a smile and courtesy as well as to answer all your questions. You will have excellent friendly service, you will receive your car without time-consuming procedures and you will always find options depending on your needs.
Kefalonia Taxi Transfers is the oldest taxi company on the island. They have friendly drivers that can collect you on the spot or arrange an appointment for another hour or day. All taxis carry a maximum of four passengers and their luggage, mini-bus also available.
Kefalonia Taxi Service is a reliable Kefalonian taxi company with excellent service, the best executive cars, punctual and experienced drivers. They provide a reliable and good service, reasonable prices with helpful, English speaking drivers.
Kefalonia Yachts provide private yacht charter.
Captain Kostis Speed Boat Transfer Service frequent scheduled service between Poros, Skala & Katelios.
Private Catering
Viva Personal Chef If you want to be pampered, relax and enjoy traditional Greek food without leaving your accommodation, Chef Viva is here to make your dream come true!
Beauty & Wellbeing
Take a class of Yoga with Marco and learn skills to be more peaceful, serene and to focus better on what it's really important for you during your holidays; and after the holidays, at home, during your daily life: emotions, self love and positive attitude towards others.
Kefalonia Morfeas Massage Salon offers services in a peaceful and comfortable salon, or the comfort of your home/hotel/ villa/yacht by certified massage therapist Constantinos Stavriano. He has a diploma in Swedish massage, Traditional Thai massage and has taken courses in Therapeutic, Lomi-Lomi and Deep Tissue massage.