It was exactly 3 months ago when I had a call from Stefanos, the owner of Euphoria Agricultural Tourism, he said he was getting ready to go back to the spring of the Monastery of Zoodohos Pigi (dated from 1400AD) to carry water to make his well known Tsipouro (strong distilled spirit containing 40-45% alcohol by volume, produced from the pomace). Stefanos and his wife Loukia insist that water has memory (it is worth reading about it), so if you really want to make a special tsipouro there is no better choice than using the sacred water from the natural springs of Zoodohos Pigi (life-giving source). More info on the procedure of tsipouro production will be uploaded soon.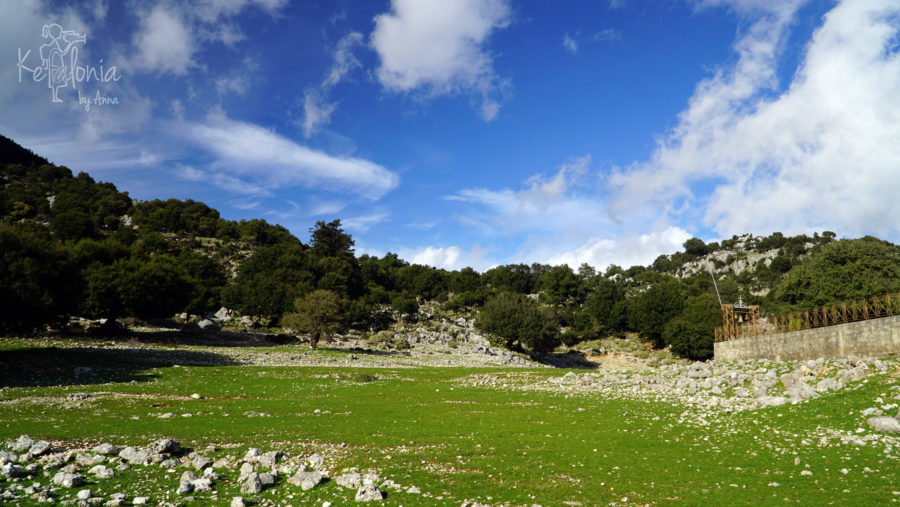 The Monastery is located at an altitude of 1200m in the National Park of mount Ainos, around 30 km away from Argostoli, with unique views on the southeast of the island. A big festival takes place here on the week after Easter. The way up is by a rough road (try only if you have a 4×4 vehicle) starting from the village of Atsoupades on the main road connecting Argostoli to Poros (there is a sign for it) and passing through Arginia. There is another road that has been destroyed in several parts but it is ideal for hiking that takes you to Vlahata village offering all the way panoramic sea views from Katelios bay to Argostoli.
Another way to reach the Monastery would be to get there by driving up to the transmitter station on the northwest side of Ainos and taking the trail leading you here.
This place is a paradise for nature lovers and hikers, beautiful trails, through wild and rare species of flora and fauna combined with a chill mountain breeze and breathtaking panoramic sea views, even in the hot summer months, is an experience not to be missed by the visitor that would like to have a catholic view of the island. If you are lucky you may be surprised by coming across some of the wild horses of Ainos, coming here to drink water…
Prepare a small picnic and lay near the spring to get fresh water to quench your thirst and cool your body down, hide in a hollow trunk and observe the local ecosystem, get some shade under the unique black Pines and try some red wild berries while gazing the panoramic sea views.
Spend a day on those trails, it is worth it!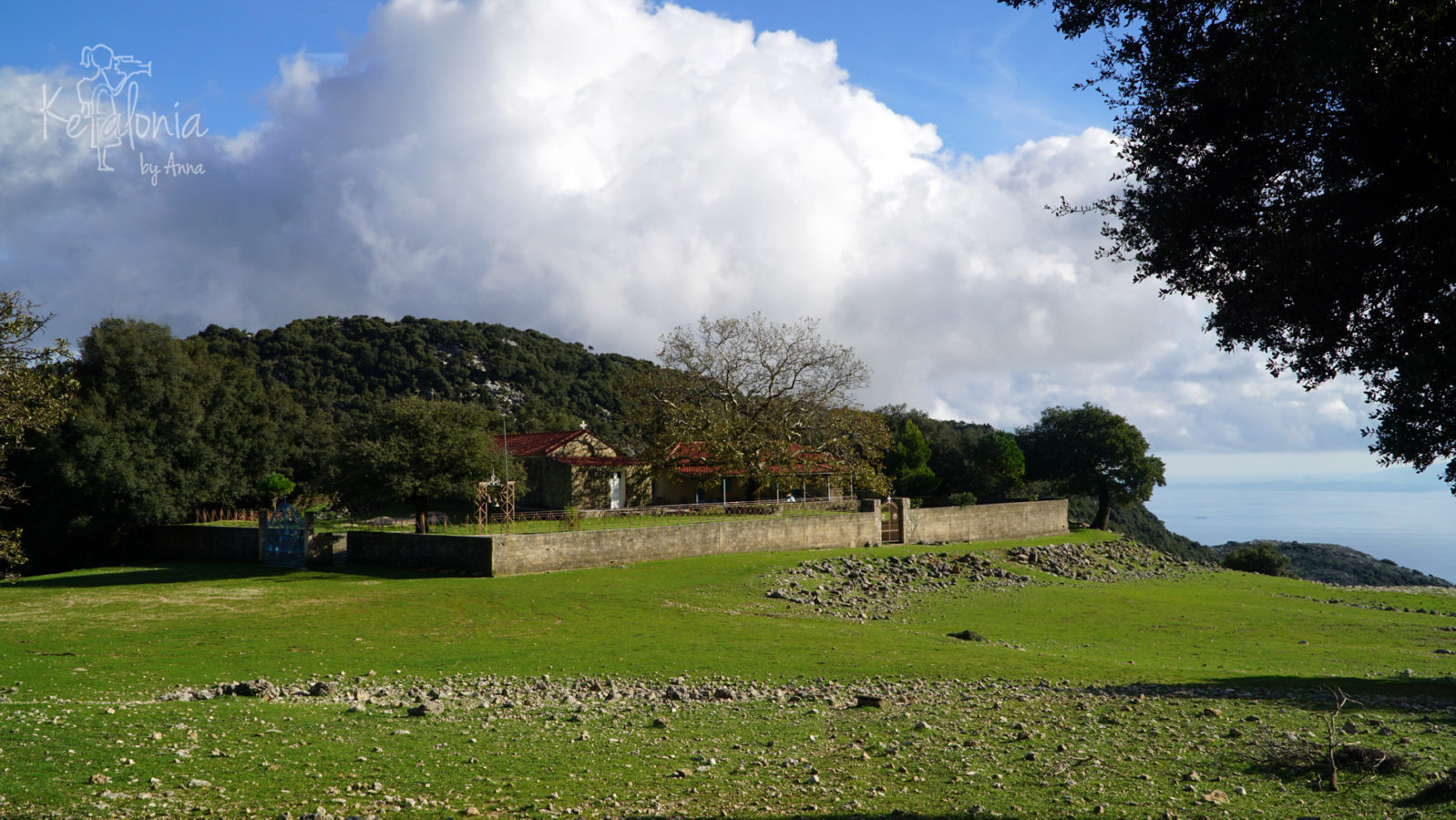 The guided option from an experienced guide is highly recommended, as a more exciting and certainly safer option. Whatever your interests and level of fitness we can arrange your ideal hiking day or even holiday in Kefalonia. Contact us to book a unique day out in Kefalonian nature!