Once upon a time, Agia Efimia was one of the island's more important centres of trade with stately homes and mansions. However, the whole village was destroyed in the 1953 earthquakes and completely rebuilt with help from the French. The picturesque harbour village of Agia Efimia is located in the northeastern part of the island. It is surrounded by mountains to the north, west and south, which form the Pylaros Valley.
Agia Efimia is centrally situated and is a perfect base for exploring Kefalonia from north to south. It is 34 km from the capital of Argostoli (south), 35 km from Lixouri (west) which is the second largest town, 28 km from Fiskardo (north) in the northern part of the island and just 9 km from the port town of Sami.
Today, Agia Efimia has a bustling harbour where flotillas, and also many larger vessels, moor up during the summer months. Considerable investment has been made in refurbishing the quay here, including installing water and electricity points all the way along, and the harbour is staffed to receive visiting yachts.
The village boasts a selection of 3 crystal clear pebble beaches and numerous isolated coves that can be found on the way to Sami (just stop your car wherever you see a parking space and look down from the road).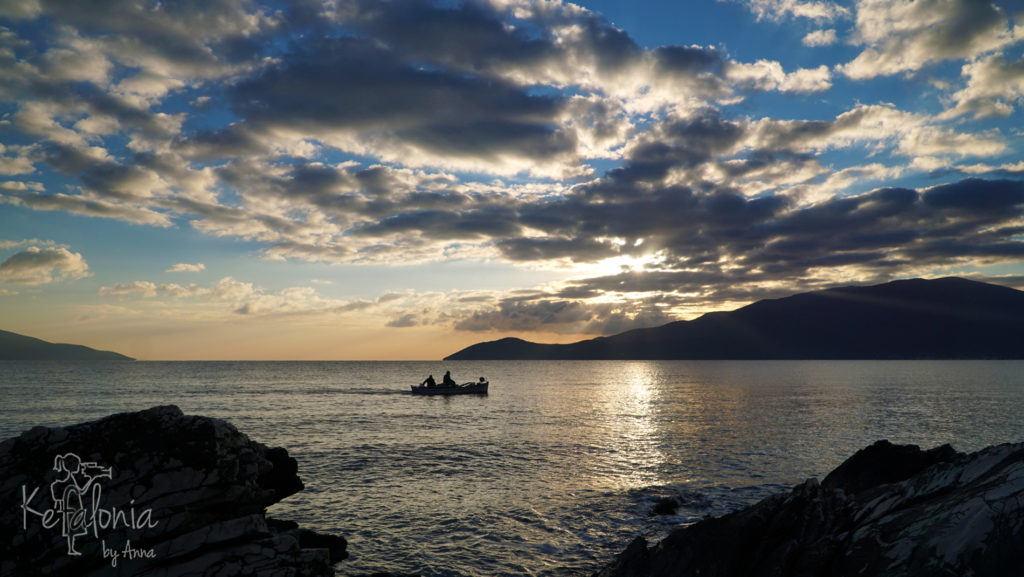 Agia Efimia has a selection of good accommodation options, great family tavernas with good local food and friendly staff, coffee shops and snack bars. There are also bakeries, supermarkets, a post office, a pharmacy, a hair salon, ATM, souvenir and clothes shops, and a jeweller.  Daily cruises leave from here, taxis and water taxi services, and boat/moped/car rental companies are available.  Agia Efimia also has a highly regarded diving school.
Agia Efimia exudes an atmosphere of traditional Greek hospitality where visitors are welcomed back as friends.
If you want to get another point of view have a look here.