For 2021 we are bringing you the opportunity to join our Taste Kefalonia Food Experience & get an authentic insight into our food history, food evolution and food culture or take part in one of our cooking lessons!
1. Tasting Experience:
Kefalonia by Anna organises this fabulous experience and welcomes you to experience Kefalonia through creating & tasting a selection of Greek meze dishes. Held outdoors, in a beautiful sea-side garden, we bring the tastes of Kefalonia to you!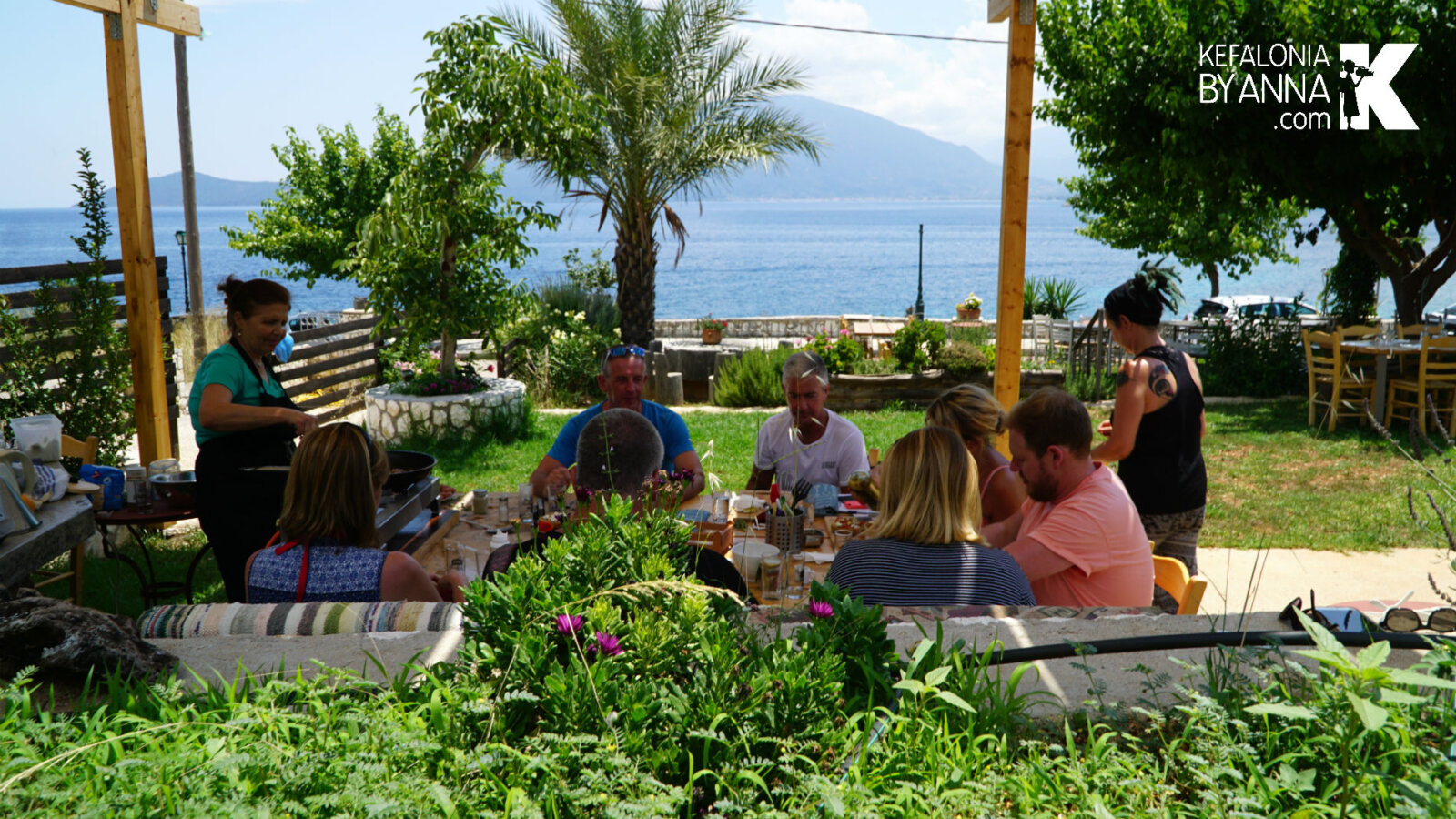 Explore with us as we taste, smell and identify a variety of high quality special local products such as cheeses, olive oil, meat, vegetables, nuts, fruit, herbs and wine…we will taste our way around Kefalonia! Learn about local food and ingredients as we create and serve a selection of traditional and modern meze dishes talking you through the ingredients and preparation.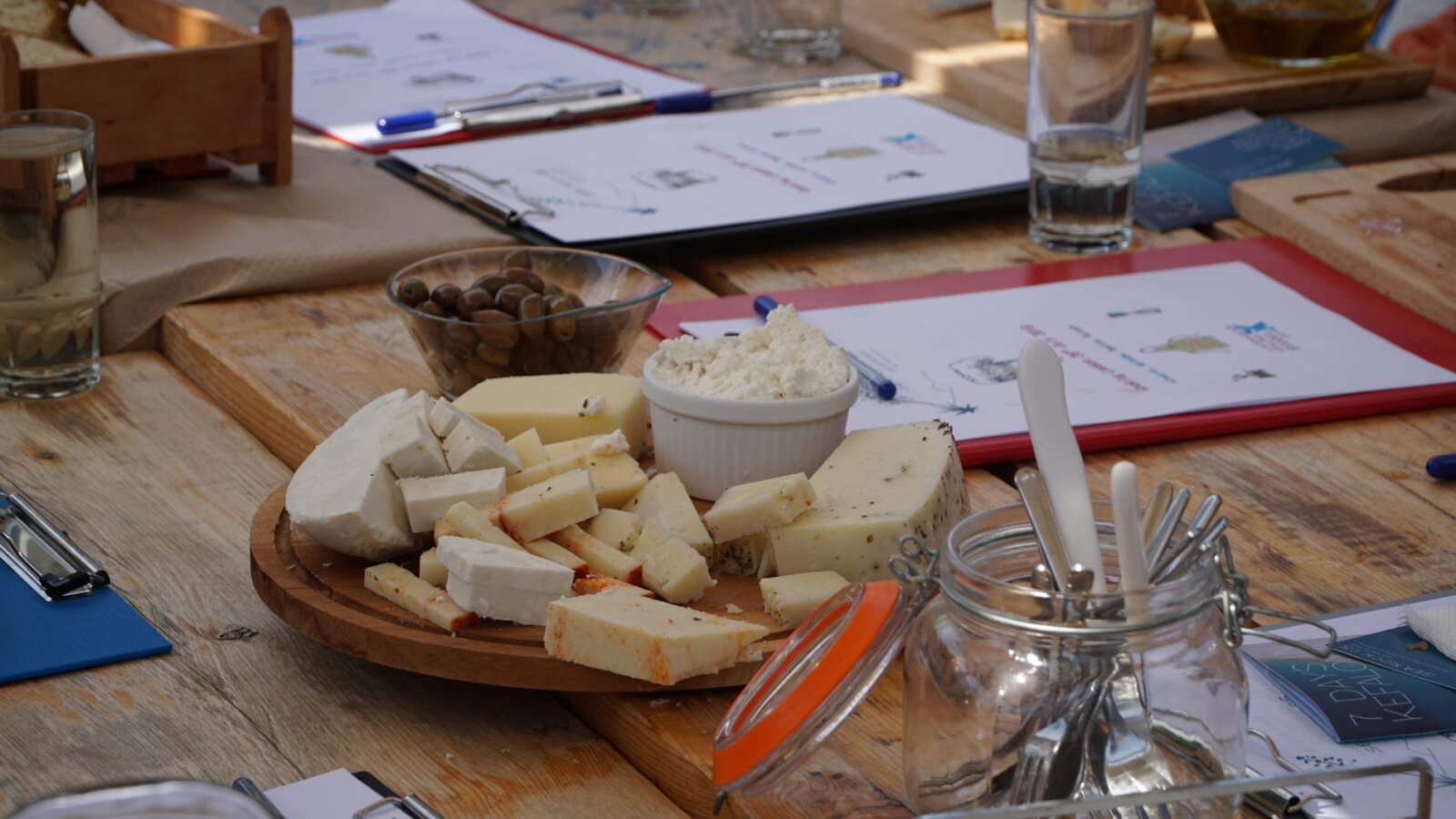 Our local cooks will show you tips and tricks of preparing local dishes and if you want to participate you can!
Learn secrets from a traditional Kefalonian kitchen and savour the tastes of special products found only on our bountiful island. Come and join us for a relaxed and fun time, and experience the local food culture on your holiday! Nikos, the owner of Sea Rock ws, a highly rated restaurant in the beautiful village of Agia Efimia, invites you to take part in a special outdoor culinary experience with amazing sea views.
2. Cooking Lessons
Experience the unique cuisine of Kefalonia, influenced by France and Italy and learn how to prepare local dishes during a group experience. Follow along with your passionate chef to learn tricks, tips and get your hands dirty while you prepare a delicious 3-course meal.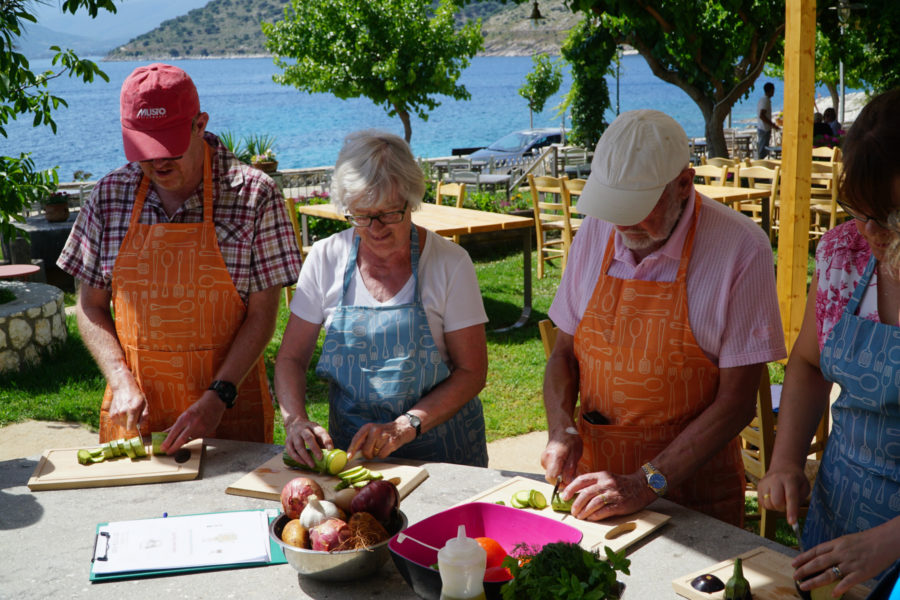 After all your hard work enjoy the fruits of your labor with your fellow food lovers and our friendly staff paired with local wine, beer and soft drinks. Enjoy the experience in an ideal relaxing, outdoor environment with amazing sea views and beautiful garden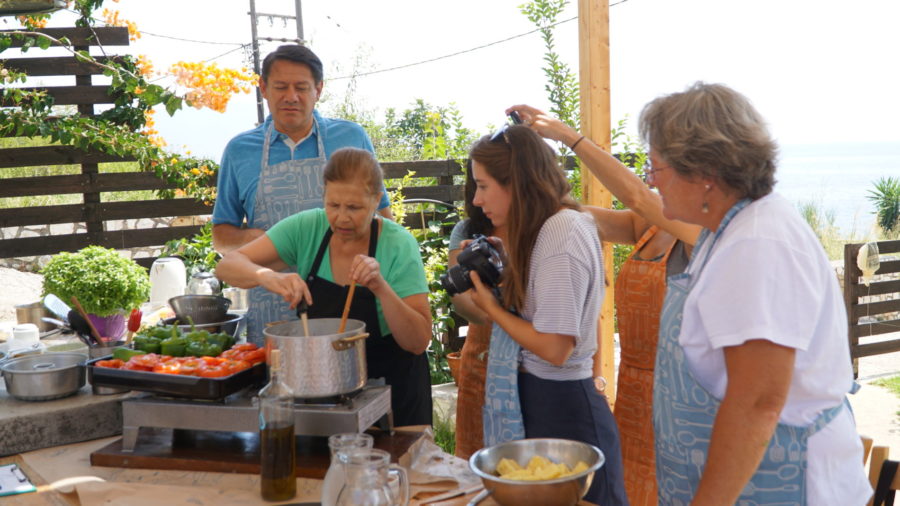 Description:
1.Duration: Food tasting lasts for about 2.5 hours
What's included:
• Sample of coffee, teas, local spirits and wine
• Sample of local products and meze dishes
• Information pack with local recipes to take home
2. Duration: Cooking lesson lasts for about 2,5 hours plus lunch time
What's included:
• Sample of coffee, teas, local spirits and wine
• preparation of a 3-course meal.
• Sample of local products.
• Information pack with local recipes to take home
• lunch
More info:
We need a minimum of 8 people in each group to run the experience.
Children 12 years old and over are welcome! Smaller children can be considered on request.
If you are a vegan – please contact us in advance!
*Samples of local spirits and wine is included. Extra alcoholic drinks and can be purchased.
For large groups and corporate events we can tailor make a session to fit your needs!
If you need more information for this service or you want to make a reservation preferably complete the form below or give us a call on +30 6977410877