Inheriting the family's centuries-old tradition in a vineyard that has never changed hands, Haritatos Winery grows indigenous varieties organically in Lixouri, Kefalonia, with the goal of highlighting the Kefalonian terroir.
The modern boutique winery of the Haritatos Estate is located in a lively estate with orchards, olive groves, botanical gardens, medicinal plants, and vineyards, centered on an 1863 farmhouse (Haritatos Vineyards).
The cottage that became the estate's focal point in Kladata was built in the year 1860. Thanks to the Haritatos family, the 150-acre gardens and vineyards are still alive; houses for domestic animals and a treehouse were built, and the old wine press was converted into a modern boutique winery. Ioanna Haritatou, along with her brothers, revives the tradition by producing 25,000 bottles of the local biological varieties Muscat, Mavrodafni, and Vostylidi.
Haritatos Vineyard is open to the public for winetasting every day, upon arrangement. It is definately worth a visit.Fully organic cultivation methods are applied, with the least possible, if any, intervention in the winemaking process.
If you want a wine-tasting experience or a tour combining different activities, send us a message through the form!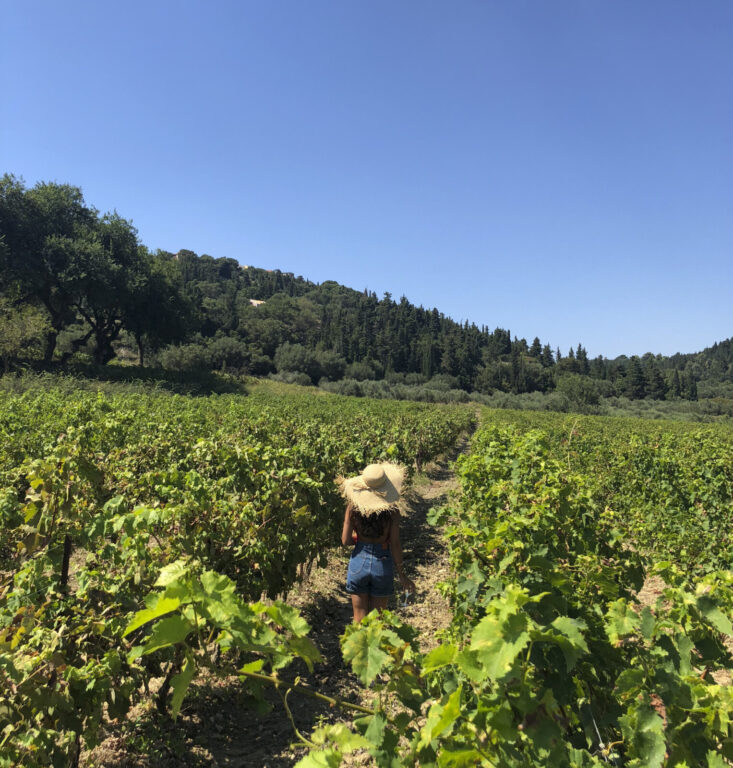 Map