The oldest winery in Greece, or one of the oldest, has produced some of the best Greek wines that are known worldwide since the last century. Using the ideal microclimate of Kefalonia, the new dynamic effort starts in 1999 with the goal of rescuing and developing the indigenous -from the Homeric era- and autochthonous Kefalonian grape varieties. At the same time, the old winery acquired modern equipment, combining the traditional winemaking methods, with new ideas and aesthetics, under the absolute protocol and moral principle of natural wines: Nothing is added, nothing is taken!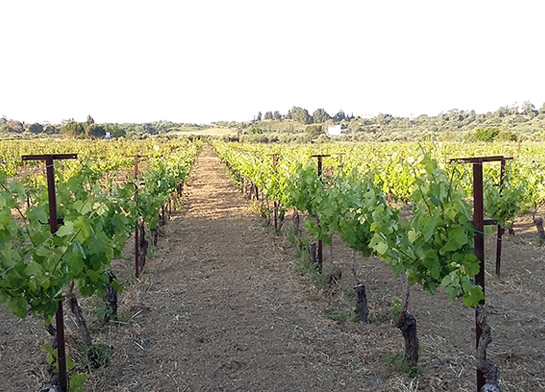 The Vineyards
The vineyards of Domaine Foivos, the core of the historical vineyard of Katogi in Kefalonia, continue the evolution of Kefalonian wine across time, from antiquity to the present.
As they grew in the low-altitude fields of the south-western boundaries of Ulysses' kingdom, local and autochthon (before phylloxera, without an American subject) varieties of vines continued their legacy as the vine-land of ancient Pali, reaching us today as indigenous varieties growing in a "Homeric" natural environment.
Wine Sales and Wine Tasting area
Foivos Winery is located at Vouni of Lixouri (west of the village Mantzavinata, going to the village Chavriata); almost at the entrance of the village Vouni and opposite the church of Agios Dimitrios.
The privately-owned vineyards of the Estate are extending in a distance of 1km SW from the Winery, in Vatsa Katogi, 800 meters from the sea, and the beaches of Vrachinari & Ag. Nicholas.
The winery operates Wine Sales and Wine Tasting area.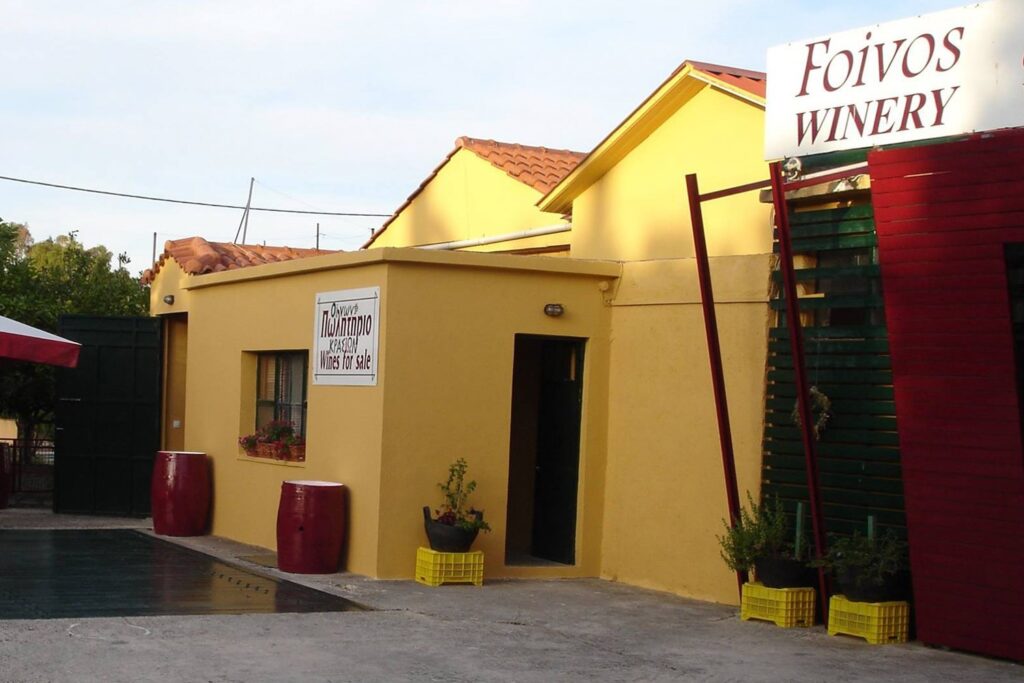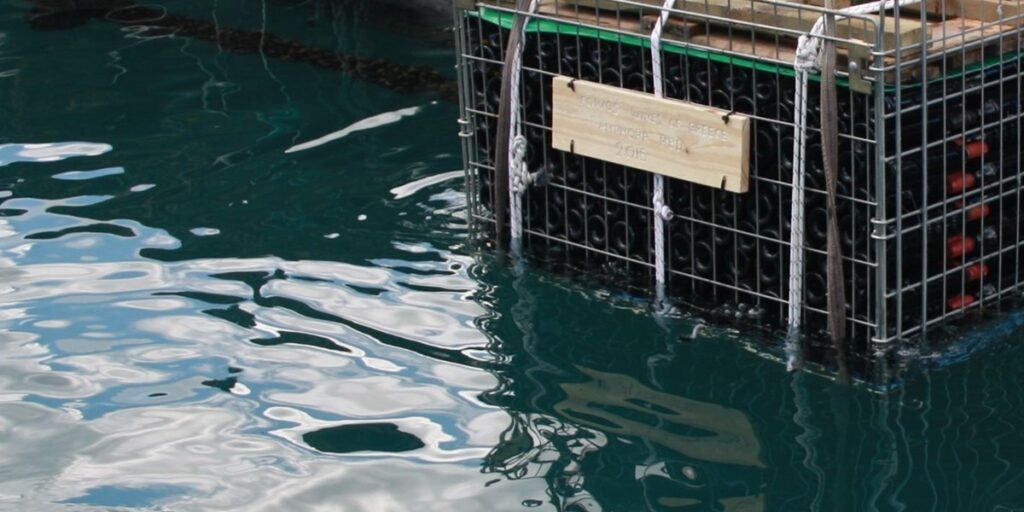 Ageing of wines underwater
Foivos winery, since, 2015 started an innovative method of aging wines underwater: they were immersed in the sea at sufficient depth, bottles with red dry Mavrodaphne (vintage 2015) vinified first in amphoras, following the ancient Greek way! Alternatively, a number of the same bottles were placed – for simulation purposes – in a large cement tank at the winery and covered with natural fresh water.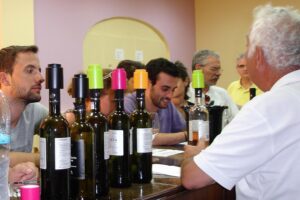 If you want to arrange a visit fill up the form.