Antisamos Beach is a pure and virgin place with amazing water and natural beauty.
Test your limits and have a blast with our top-quality equipment and a variety of sports for you to choose. Alone or with a friend, or even your family. There are rides where you can enjoy this magical beach and have fun, or rides that will make your heart pump.
You will explore private gulfs and other 'hidden' small beaches, as our ride last quite a long. Many years of experience ensure that nothing goes wrong and that will enjoy every minute!
Visit Kefalonia, visit Antisamos Beach and experience Extreme Watersports Kefalonia!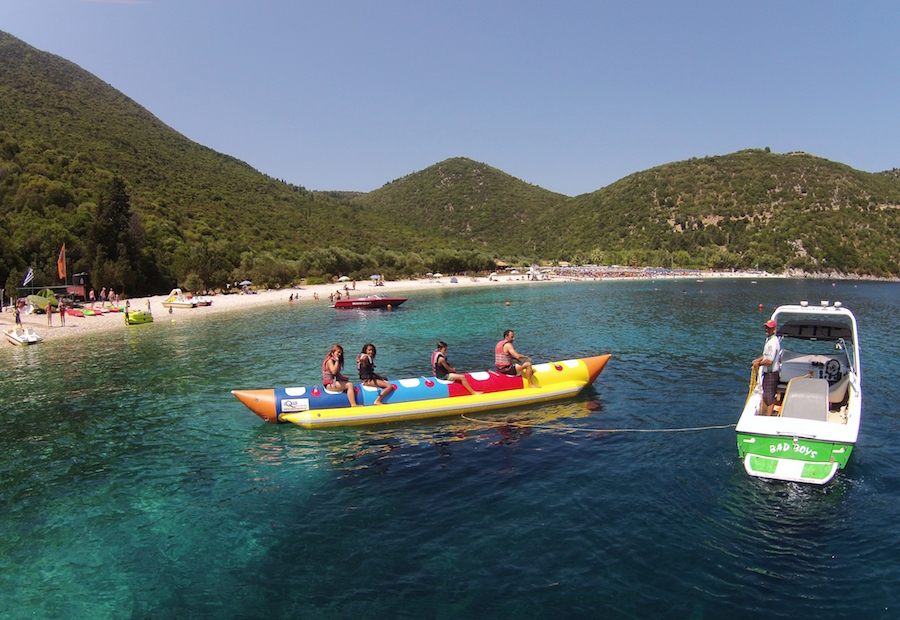 Contact Info
Please mention Kefalonia By Anna when you contact
Extreme Watersports, Antisamos