Monastery of Mother of God-"Themata" was built in the 11th century on the slope of Agia Dinati near Makriotika, just 6 km from Agia Efimia. The location of the monastery gives visitors the opportunity to admire the wonderful view of Ithaca and the Ionian Sea and relax under the shade of the oaks, offering a nice cool atmosphere even on the hot days of August (an ideal picnic setting!).
The whole monastery has been rebuilt since the 1953 earthquakes. Some say its name comes from "Thematos" the leader of Kefalonia (local Governor of the island) who had his base in the area. According to popular tradition, people that had various problems -in Greek "themata" – worrying them (illnesses, deaths, court cases, prison terms, e.t.c.) were praying before the miraculous icon asking for guidance and solutions.
The Holy Virgin's icon is being walked around in the litany on Tuesday after Easter (Virgin Portaitissa of Mt Athos), as well as on August 15th (Dormition of Theotokos) with tremendous participation of the faithful at the local festival taking place under the oak forest.
(info from www.new.imk.gr )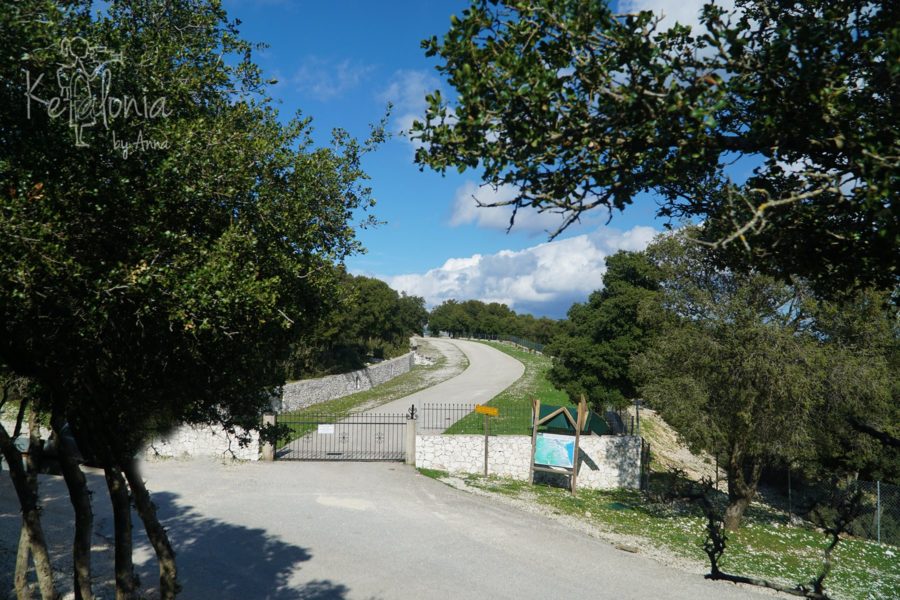 The guided option from an experienced guide is highly recommended, as a more exciting and certainly safer option. Whatever your interests and level of fitness we can arrange your ideal hiking day or even holiday in Kefalonia. Contact us to book a unique day out in Kefalonian nature!