Stay Active at Kefalonia
Would you like to explore Kefalonia island from another point of view?
Then take part in a variety of physical activities that will take place around Kefalonia, from the 22 to the 24 of September 2023. The participants will have the chance to observe non famous spots of the island as well as the unspoiled natural beauty while at the same time exercise and meet other participants!
Opening party on the 22nd at 19.30 at central Vallianos square in Argostoli!
You can choose between hiking/trekking, sea kayaking, cycling for kids and adults and marathon racing. Also, the Sustainable tourism summit on the 24th of September will raise awareness and share useful information regarding the basic principles of Sustainable Tourism Development with specification to environment, economy and society and ways to adopt them!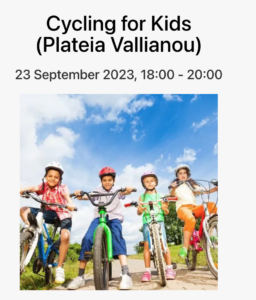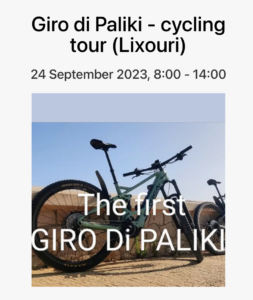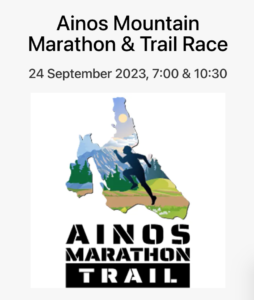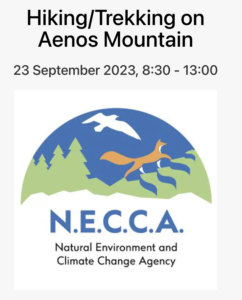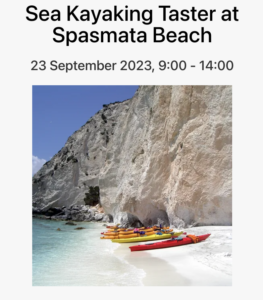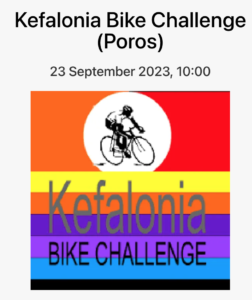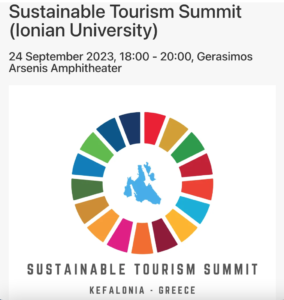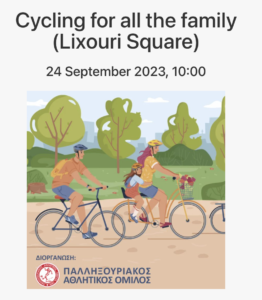 Be part of the event enjoy, more info on the link