Saristra is a Music & Art Festival that started back in 2012 and takes place on an annual basis in the village of Old Vlachata, near to Sami, on the island of Kefalonia.
Visiting Saristra will give you the chance to get familiar with modern music and contemporary cultural art and at the same time keeps the village's history and heritage alive, motivated by the wish to create a collective memory based in culture. Linking the present with the past, Saristra Festival pays tribute to the old village's celebrations, with a concept that applies to present-day terms. For a first time visitor perspective (from a visitor and a band) read Sarah O's article.
Last year, the event attracted lots of attention and gained publicity – the Greek newspapers and websites were mentioning Saristra, highlighting that this is one of the most important cultural events taking place in the Ionian Islands. The festival was attracting more than 3.500 people daily, who had been gathering to watch some of the best Greek bands and artists such as Giannis Aggelakas, Pavlos Pavlidis, Monika, Planet of Zeus etc., performing on the central stage. At the same time, by walking down the village, one could enjoy many ongoing activities such as art installations, film screenings, performances photography exhibitions and paintings. In addition, lectures about the history of Kefalonian music had been organized. The highlight of the festival, a great and memorable moment for all attendees and organizers, was the appearance of She Past Away (Band from Turkey).
Please note that the festival has free entrance for the public, sponsored by the non-profit organization SARISTRA. In order to make this happen, dozens of people contribute with voluntary work and passion for the realization of the festival.
The inspiration for this project was a group of local people who came together by their love for Old Vlachata, a village built on the mountainside of Kefalonia, which collapsed after being struck by the catastrophic earthquake of 1953.
Saristra Festival has a special sentimental value for all its group members. It is named after the central square of the village, "Saristra", the center of where their own grandparents had lived and created their whole life only to see it later on, within a few minutes, falling to pieces, hit by the destructive earthquake.
If you are coming at the beginning of August at Kefalonia do not miss the opportunity to participate to this very special festival hosted by a group of enthusiastic young people and supported by all the locals! The location is unique, a deserted, ruined village that fills up with thousands of guest of all ages. The selection of artists each year is getting better and better! The festival is very well organised and has a n amazing vibe! Do not miss it!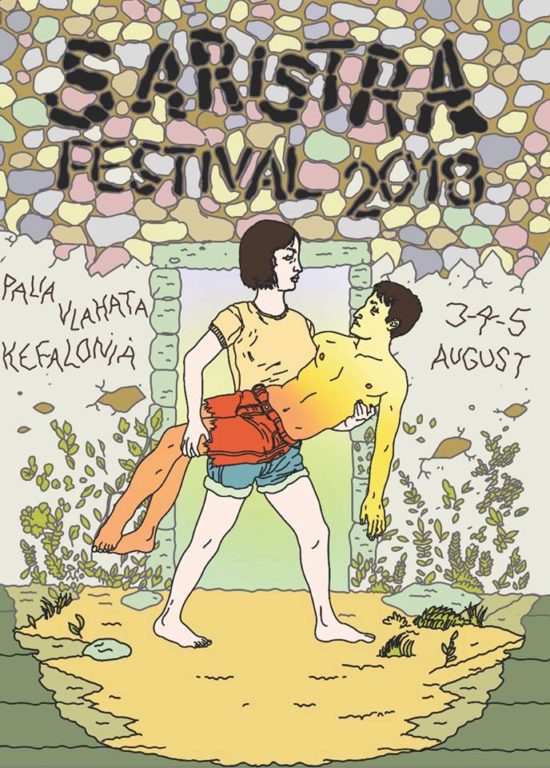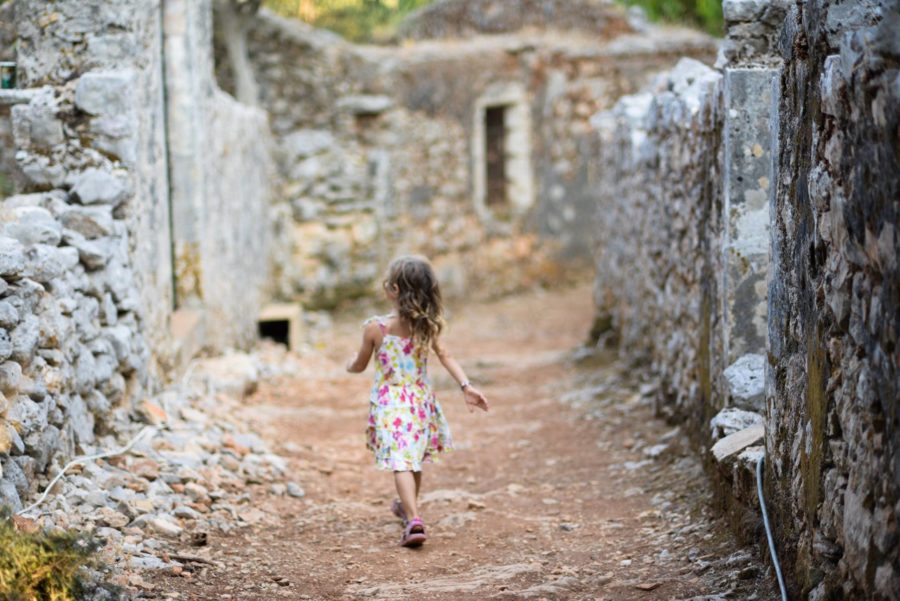 For more details and updates check the following links:
Contact Info
Please mention Kefalonia By Anna when you contact
Saristra Festival