Join the luxurious, spacious Lady O for an unforgettable day out. Their most popular trip is the 'BBQ Cruise' which shows off two wonderful Kefalonian beaches and their crystal clear waters. You may be lucky enough to see turtles and dolphins on the way! The sea air will open your appetite ready for their BBQ lunch on the beach with wine included. They offer as well a variety of trips and are also available for private hire.
The Lady O is 60 feet long and is on three levels. She is 8 berth consisting of a living area, galley (kitchen area), bathroom, 2 double bedrooms (one of which has an en-suite), 1 twin bedroom, and an additional sleeping area for 2 in the small salon.
She has 3 engines, two are general motors and are 650bhp each, the 3rd is a Cummins with 450bhp so we have 1750bhp at our disposal. It comfortably cruises at between 8-10 knots on the smaller engine which is more economical but she can do a maximum of 14 knots on the bigger engines however this uses more fuel.
The crew is friendly and lively promising a memorable day at the northwest coastline of Kefalonia!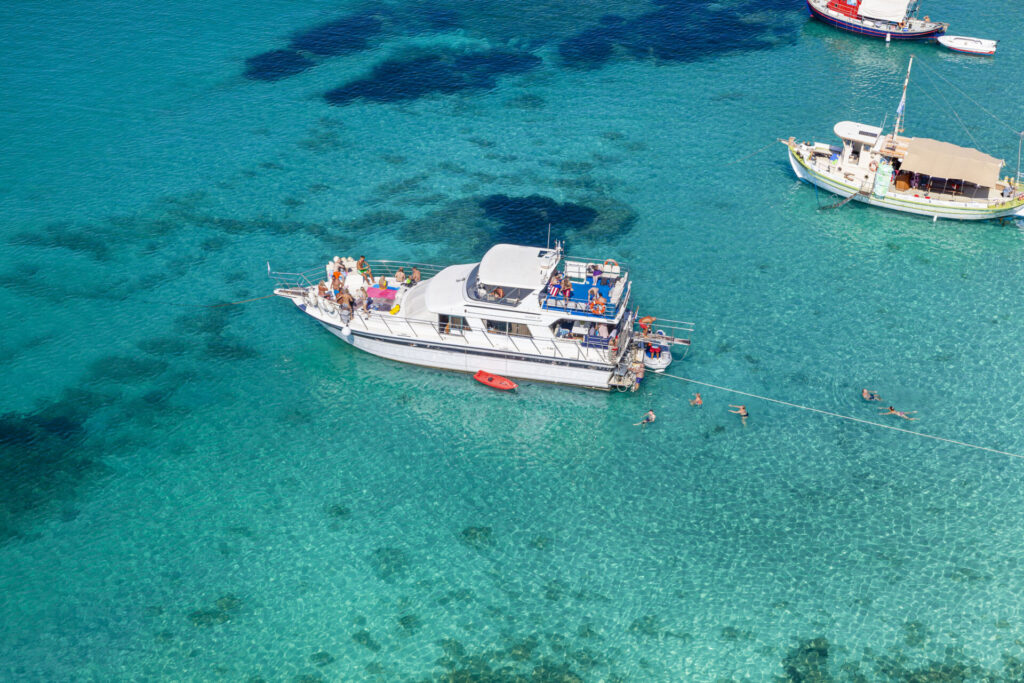 BBQ Cruise
A day out on the Lady O where we will visit several beaches, have lunch (included) and much much more.
Zante Cruise
Bookings to the neighbouring Ionian island Zakynthos also known as Zante, visiting the famous Navagio/shipwreck beach and Blue Caves are available upon request.
Naturist Cruise
In partnership with Vassaliki (the premier naturist resort in Kefalonia) we offer naturist cruises. Come and meet them and us on a relaxing day cruise and enjoy the freedom of wearing nothing but a smile 🙂
Sunset Cruise
Kefalonia has many spectacular views to offer, one of which is its sunsets. Enjoy an evening cruise for a memorable night on board the Lady O where you will be greeted with a welcome drink.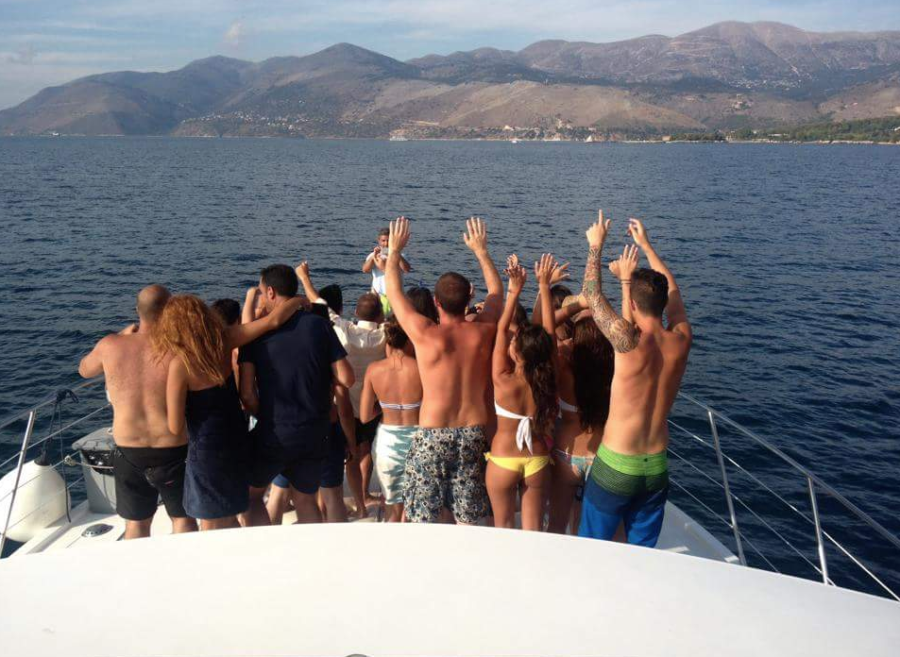 OTHER SERVICES……
Ionian Island Discovery/Self-Catering Accommodation
Want to go further? Why not hire Lady O with her crew to explore the Ionian Islands at your own pace?
Weddings
Kefalonia Cruise by Enalios has been hosting weddings from the beginning, however, since 2017 we are proud to announce that we have exclusive access to one of the most beautiful Chapels by the sea – The Church of Agiou Spyridon near the Saviour in Thinia.
Birthdays
We can cater for all ages……from 1st birthday celebrations right up to 80ths and beyond!
Conference Meetings
The Lady O is available for corporate and business meetings.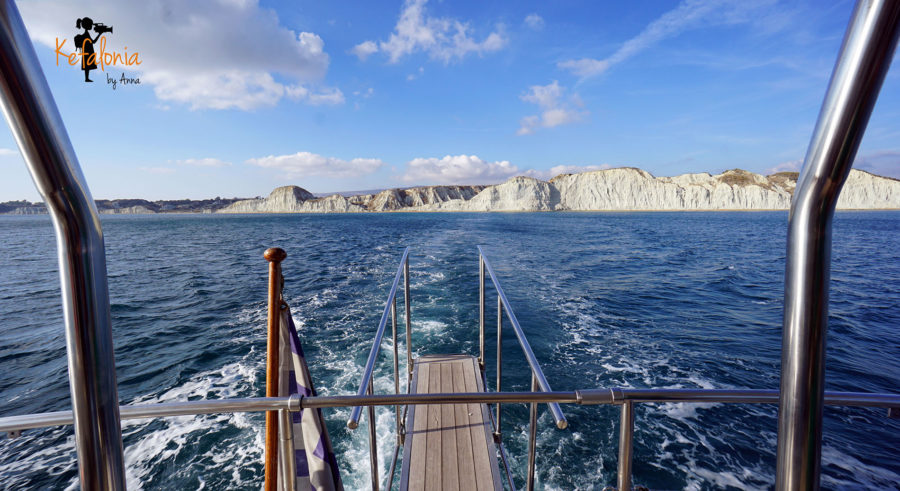 If you need more information for this service or you want to make a reservation preferably complete the form below or give us a call on +30 6977410877