Are you a boat & sea lover?
George's boat rentals invite you to indulge in a safe and responsible sea adventure while creating unforgettable memories.
Located in the picturesque Poros of Kefalonia, their fleet of brand-new and modern boats are available for hire, offering exclusive access to beautiful beaches and hidden bays that can only be reached by boat.
Immerse yourself in the crystal-clear blue waters and explore the enchanting natural beauty of the 'fairy caves.'
Whether it's swimming, snorkelling (equipment provided), fishing or simply basking in the sun, their private day trips cater to all your needs.
Experience the warm hospitality of the Ionian Sea, a truly unique way to travel by sea. Choose from their private fleet, suitable for beginners without handling licenses or a skippered boat that will take you directly and securely to your desired destination. Come, set sail and create unforgettable memories with George's boat rentals!
BOATS
---
6-meter inflatable boat
Engine: 115 HP
Capacity: 5 people
Driver
Private excursion to Fiskardo, Ithaca, Zakynthos, with the option of water sports for children.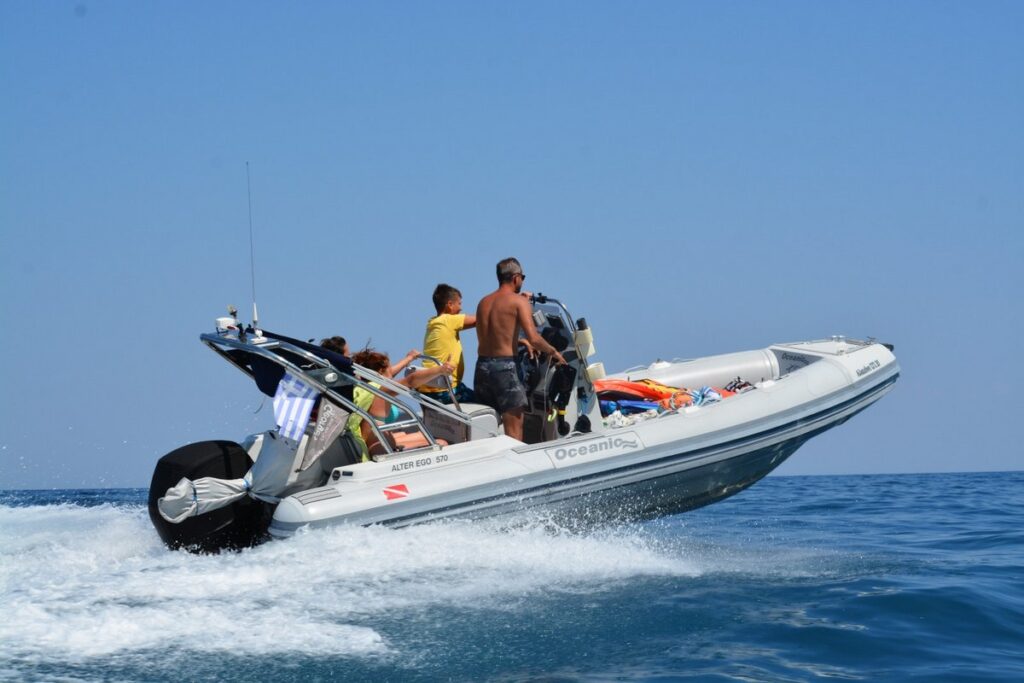 ---
5-meter vessel
Engine: 30/50 HP
Capacity: 4-6 people
No need for a license
Sunshade tent
Radio
Pillows
Icebox
This boat can be operated by an experienced person to travel from Poros to Ithaca.
---
boats 4.80 Meters
Engine: 30 HP
Capacity: 2-3 people
No need for a license
Sunshade tent
Radio
Pillows
Icebox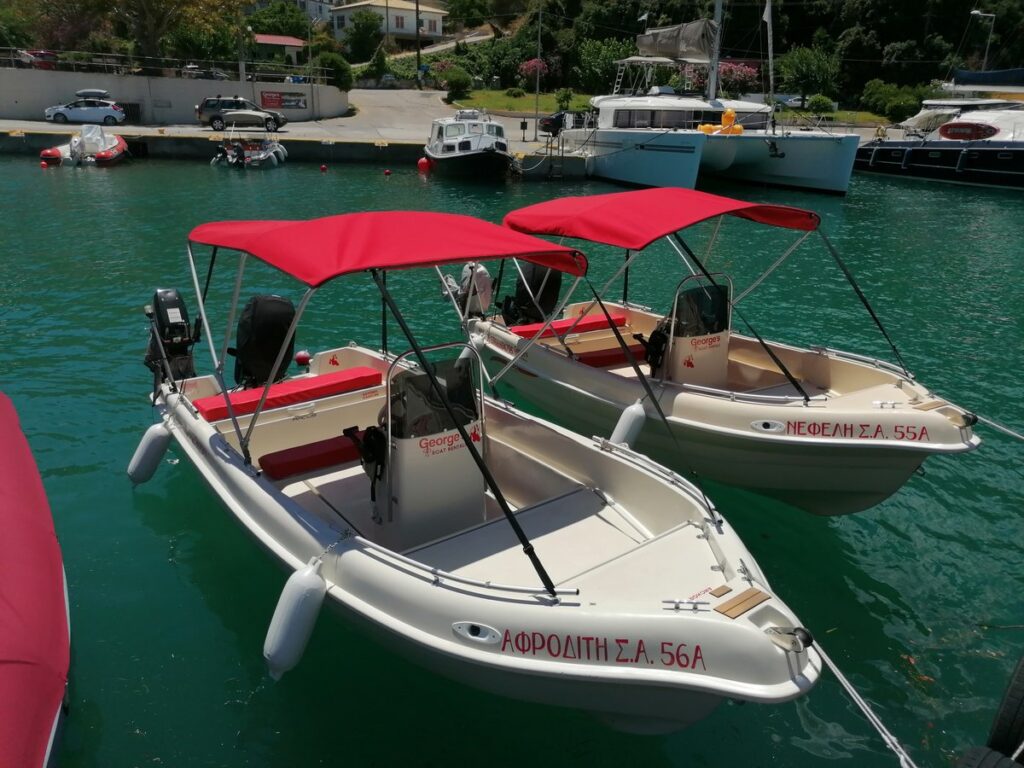 ---