Approximately 30% of Kefalonia's beaches can be reached by car or bike. If you would like to see more of them a boat is required. The most beautiful secluded beaches and coves are on the northeastern part of the island of Kefalonia, between Agia Efimia and Fiskardo.
Most people have never driven a boat or haven't done this in a while. They offer therefore Boulevard Boat Hire proper and professional instruction on how to operate these easy-to-use self-drive pleasure boats. You will get taught how to anchor these boats close to a beach and how to operate the engine. We also supply a cooler box with ice cubes, a mobile phone, umbrellas, beach mats and a ladder with each boat. You can choose between either a 30 or 25-horsepower boat with the steering wheel or a slightly smaller boat with a 20 or 15-horsepower engine. Each boat also has a canopy.
At the small jetty in front of Hotel Boulevard in Agia Efimia Johnny has several boats of 15 hp, 4.3 meters in length, which take 5 people. The person steering sits in the back. Boats operate with a tiller (manual start with rope). Johnny has a couple of 25 and 30-hp boats, which are slightly bigger, 5 meters. These boats are the go-faster variety as they have more horsepower and take up to six persons. The person steering sits in the front or centre. Johnny has a wealth of information on places to visit and will even organise drinks and sandwiches to put in the fridge on board.
There is a great selection of cruising options from Agia Efimia. For seclusion, it is best to cruise north and after about half a mile you will find some small pebbly beaches, which offer good snorkelling opportunities around the rocks. If you are lucky you will find a starfish and maybe see dolphins. It is very rare to sight the monk seals Monachus-Monachus that Johnny says are to be seen in the sea caves in that area. He can tell you of at least 20 secluded bays on the way to Fiskardo. You can cruise north for about an hour in one of the larger boats whereas the smaller boats take up to two hours. Horgota Bay is a favourite destination from Agia Efimia – go in the morning because in the early afternoon between 1 and 3.30 the wind can pick up from the north causing the sea to become quite choppy. Cruising south to Sami there are some easily accessible beaches but they are not very secluded.
THE BOATS
30 hp boats with steering wheels – up to 6 pax
30 hp boats with steering wheels – up to 5 pax
25 hp boats with steering wheels – up to 5 pax
20 hp boats with a tiller  –  up to 5 pax
15 hp boats with a tiller  –  up to 5 pax
Professional instruction
Map with coastline and beaches provided
No license required
All boats come with a cooler box, a mobile phone, a canopy, a ladder and a beach umbrella
All boats are insured
Complete life-saving equipment on board
Great for snorkelling
---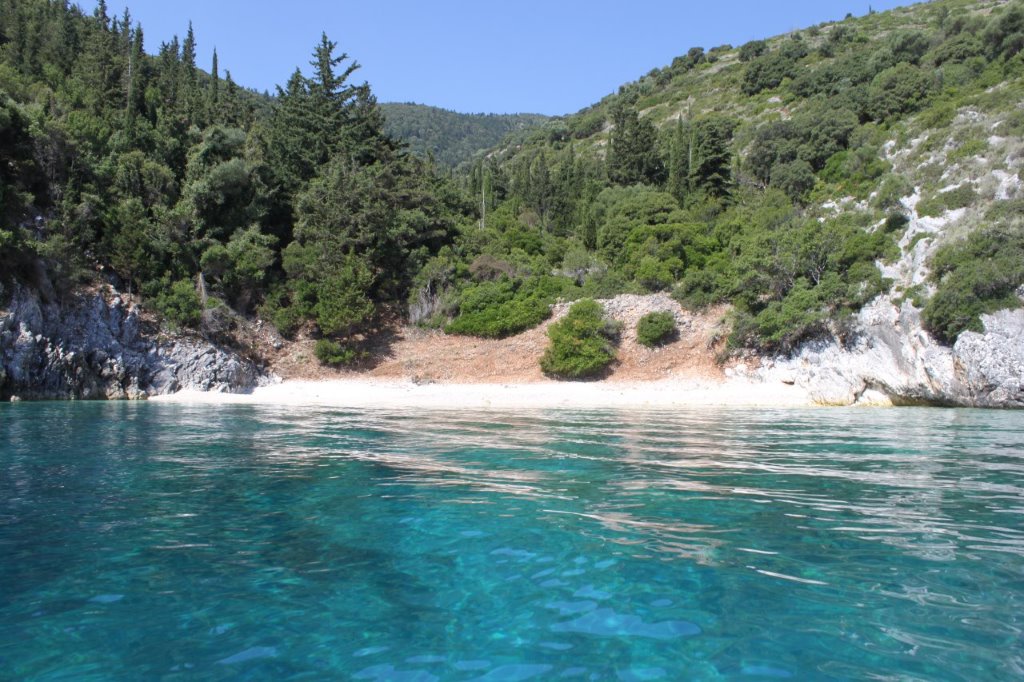 If you need more information for this service or you want to make a reservation preferably complete the form below or give us a call on +30 6977410877