Kefalonia by Anna suggests…

Discover Koutavos Lagoon and meet the turtles with Argostoli Lagoon Activities!
One of the best attractions in Argostoli, the capital of Kefalonia, is the Koutavos Lagoon, a feeding ground for the turtles caretta caretta, wild ducks, black headed hens and swans, a variety of fish and a stop for many migrating birds .
It is here, 50m from beautiful, renovated De Bosset Bridge, where you will find the Kiosk of Argostoli Lagoon Activities team. Stavros, Panagiota, Spyros and the rest of the crew are ready to help you choose the best option for you, your friends or family!
Do not miss this chance to enjoy this unforgettable self driven boat tour in the lagoon choosing between an Electric Boat, a Hydro Bike or a Pedal Boat.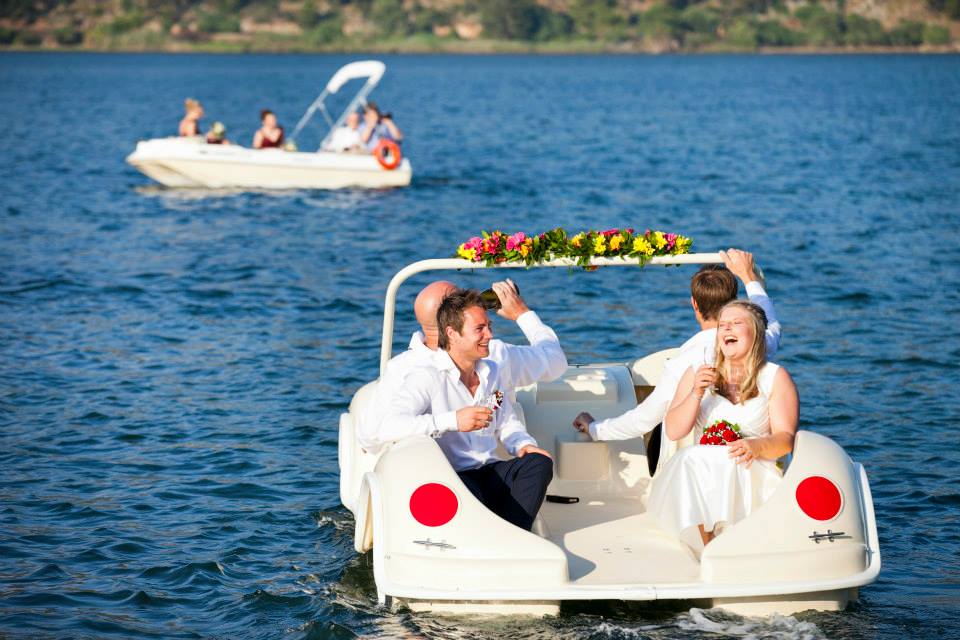 Come here to relax, enjoy this peaceful environment and meet some of the rare species of this nature reserve! Capture the moment and take some of the best memories back home!
This is a child and family friendly activity!