Biodiversity in Kefalonia
Kefalonia is the largest of the Ionian Islands and the 6th largest in Greece. The islands various types of habitat (forests, bushy hills, olive groves, vineyards, meadows, rocky and sandy beaches) host a rich variety of flora and fauna (read more on the links). The natural wealth and rich biodiversity of the island has played a crucial role in the settlement of people here, since human existence in Kefalonia dates back to the Stone Age, around 100,000 BC!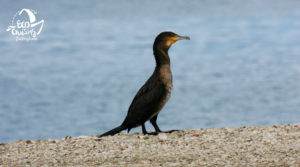 One of the finest natural highlights of Kefalonia is the beautiful Mount Ainos (Great or Black Mountain). Mount Ainos and the adjacent Roudi Mountain constitute the Mt. Ainos National Park. In recognition of its significance in Europe, the National Park has been designated as a European Biogenetic Reserve and belongs to the "Natura 2000" European Ecological Network of Protected Areas. It is also a Special Protected Area for the protection of the avifauna (birds of a particular region, habitat, or geological period). It has also been declared as a Wildlife Reserve.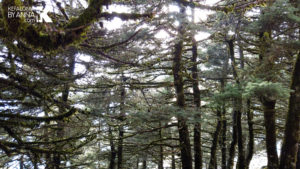 The mountain is primarily protected due to the presence of Cephalonian Fir tree (Abies Cephalonica) as it is quite uncommon to find a fir forest on an island.
The number of flora species in the National Park of Ainos alone is estimated to be around 400, with around 1200 species and subspecies recorded throughout the island! Regarding birds, estimates have been reported that to date there are 245 species in Kefalonia, more than half the species observed throughout Greece!
The island also has many species of butterflies and significant reptiles. As for mammals, the presence of bats is particularly important, and the outstanding semi-wild horses of Ainos (Equus caballus).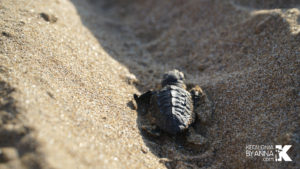 In addition to terrestrial ecosystems, the marine ecosystems around the island are also very important. It is no coincidence that the beaches on the south and the west of the island, and also the strait between Kefalonia and Ithaca, have been characterized as Natura 2000 protected areas.
The rich underwater meadows of Posidonia oceanica (Protected-endemic Mediterranean species) verify the good quality of coastal ecosystems. Sea turtles (Caretta caretta) mate and nest here and Mediterranean monk seals (Monachus monachus) live in isolated caves. Additionally our deepest waters are vital for marine mammals. The presence of bottlenose dolphins and common dolphins is frequent while sperm whales and fin whales occasionally appear offshore.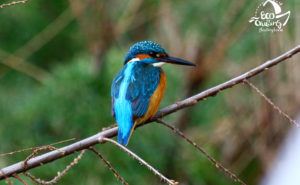 ⁕ Wildlife demands our respect, so don't forget to observe it responsibly, without disturbing!
Here you can read more on Flora and Fauna
Edited by Eco cruising