On your way to Fiskardo, there are several places worth stopping at. One of them is the little church of St John Chrysostom (one of the Three Hierarchs) at the small village of Vari.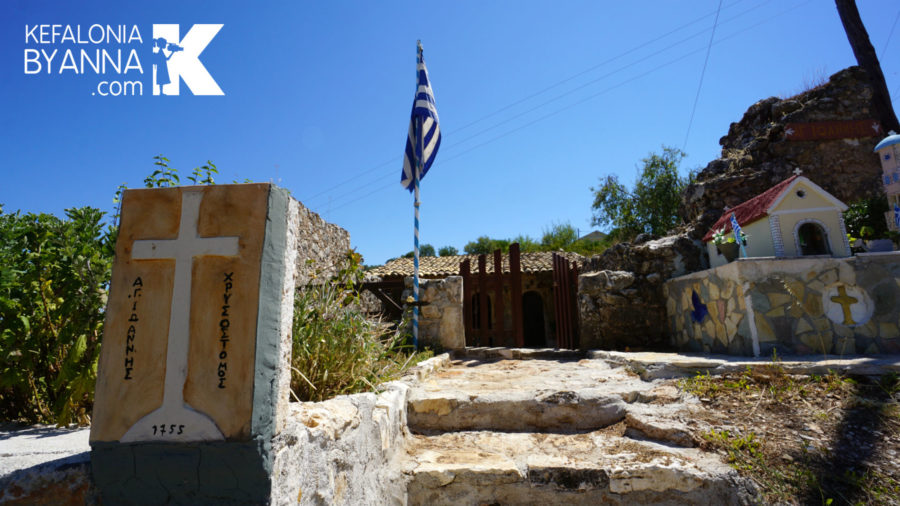 Followers of John Chrysostom countered that the "Golden Mouthed" (Greek: Χρυσόστομος) Archbishop of Constantinople was unmatched in both eloquence and in bringing sinners to repentance.
A few km past Karya (before reaching Plagia village on the main road to Fiskardo), beneath Vari village, you will find the temple built in the hierarchs' honour in 1755 by the Papanelopoulos family. Parts of the church, the temple and the sanctuary, as well as some of the beautiful wall icons, still stand and remain very impressive.