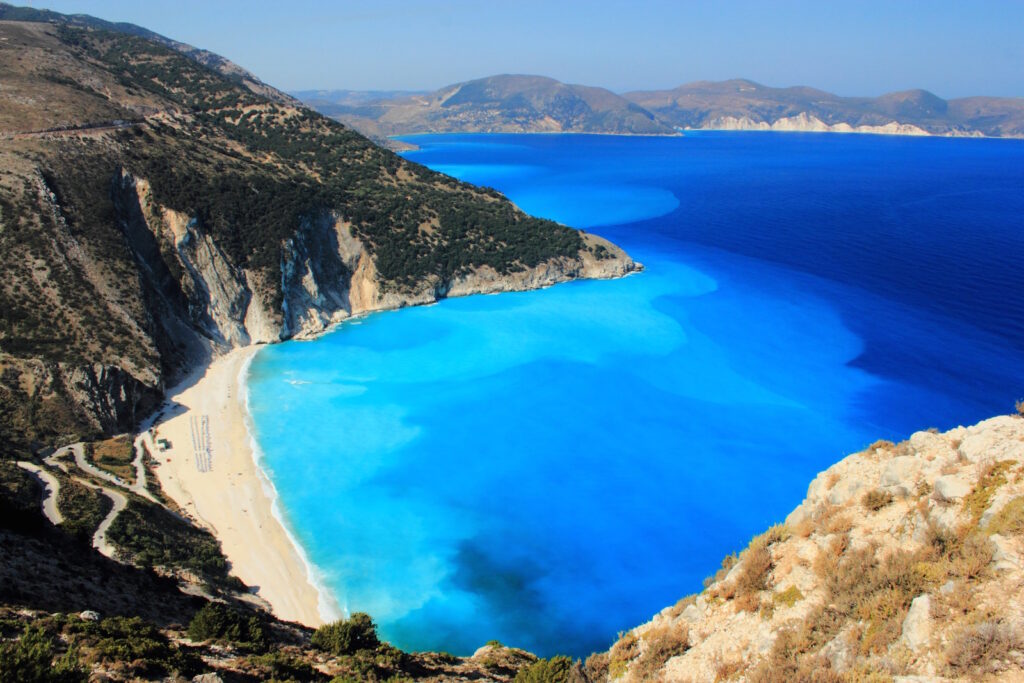 From pristine sandy shores to rocky coastlines, there are many beaches in Kefalonia that offer something special to travelers looking for the perfect spot to unwind and relax under the Greek sun.
Every part of the island is very different and hides a unique surprise. Generally, it can be divided into the sandy south and the pebbly central and north, but there are a lot of combinations in between…
Long, sweeping sandy beaches, small pebbly secret coves, majestic cliffside bays, organised beaches with sports and catering, remote and quiet inlets; with approximately 250km of coastline Kefalonia will have you spoiled for choice.