On your day trip around Paliki peninsula, I recommend you spend an afternoon here. Petani is a magnificent beach and it looks a lot like Myrtos (it almost has the same orientation for admiring the beautiful sunset). Located in the beautiful peninsula of Paliki and 13 km away from Lixouri, it is set at the base of a very steep road, surrounded by mountains, in a curved bay.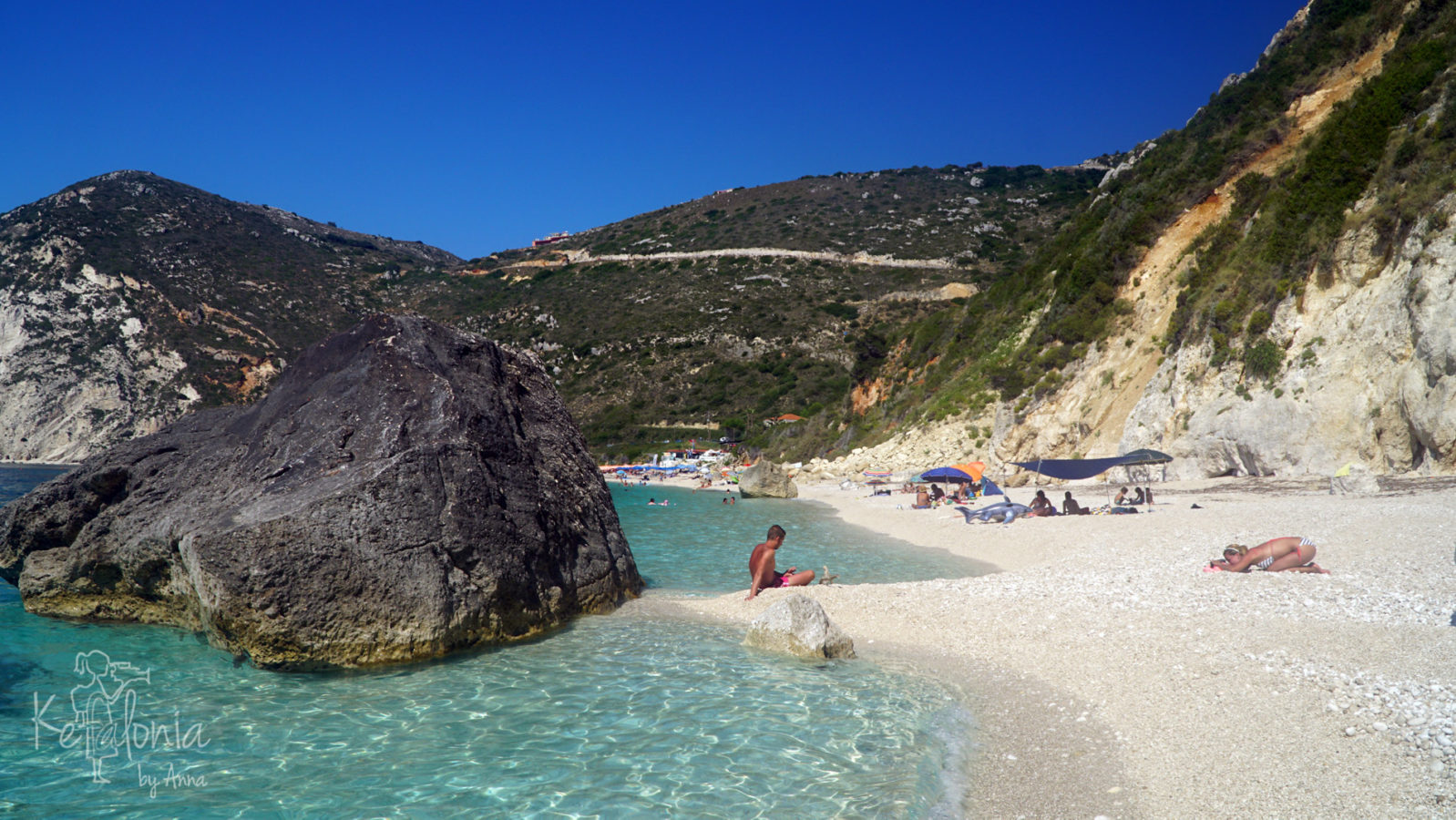 The beach is covered mostly with sand and some pebbles scattered along the shore, it is not always calm, so when it is wavy, extra care should be taken if you travel with small children or people with mobility problems. If you are not a fan of crowds and sunbeds walk a bit further after the umbrellas, close to the end rocks offering beautiful water colours and peacefulness. Here is the best spot to relax and wait for the magic moment of the sunset!
Another great option would be to get to the little beach on the southern part of the bay, an untouched paradise where you can enjoy tranquility and isolation while enjoying an even better view of the sunset. (Attention should be paid on that side as there falling rocks, so select carefully where you lay down).
Close to the beach are a couple of tavernas that provide a range of full meals as well as drinks and snacks.
You can park on-road or in two small car parks linked to the tavernas. It can be crowded during the high tourist season.
Before your visit to this beach you can visit Lixouri Town for a walk or a coffee, the Monastery of Kipouria, offering amazing views as well as the neighbouring beach of Platia Ammos, the most beautiful beach on the island (in my opinion) that unfortunately at the moment cannot be reached on foot, as the last earthquake has damaged the stairs going down. But it is still worth admiring it from above.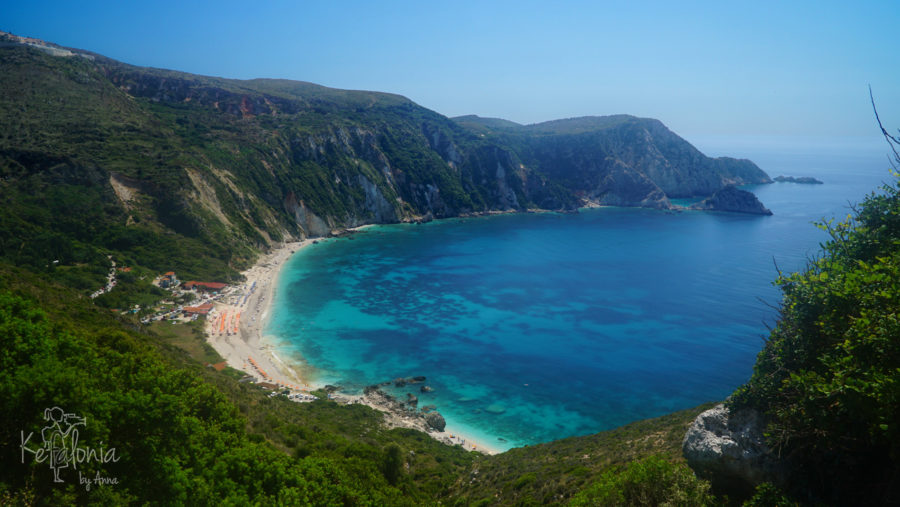 [flexiblemap address="Petani Beach, Kefalonia " width="100%" maptype="satellite"