Koutsoupia beach and trail departing from Antisamos beach.
Koutsoupia beach is located in the eastern part of Kefalonia, along the coastline between Antisamos and Poros. It can only be reached by boat or on foot (approx 3 hours, one way) through a very beautiful trail (photos of the route you can see on the following gallery).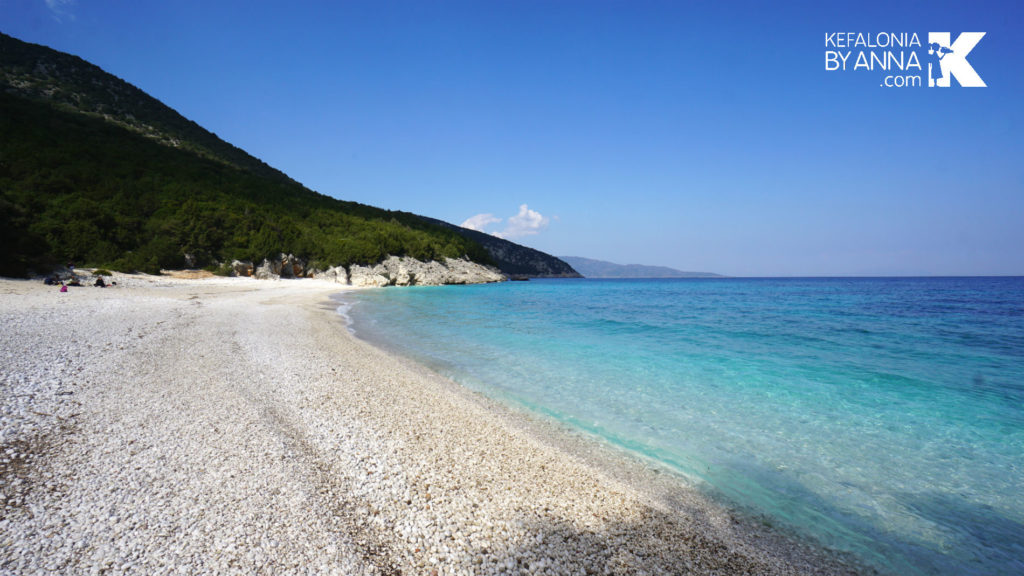 It is partly sandy at the back and pebbly closer to the water and is ideal for snorkelling as it has beautiful deep green waters providing an interesting underwater world!
Koutsoupia is still an unspoiled beach with no sunbeds or music, so it's ideal for those who enjoy nature and peace. It is surrounded by lush nature, oaks and cypresses.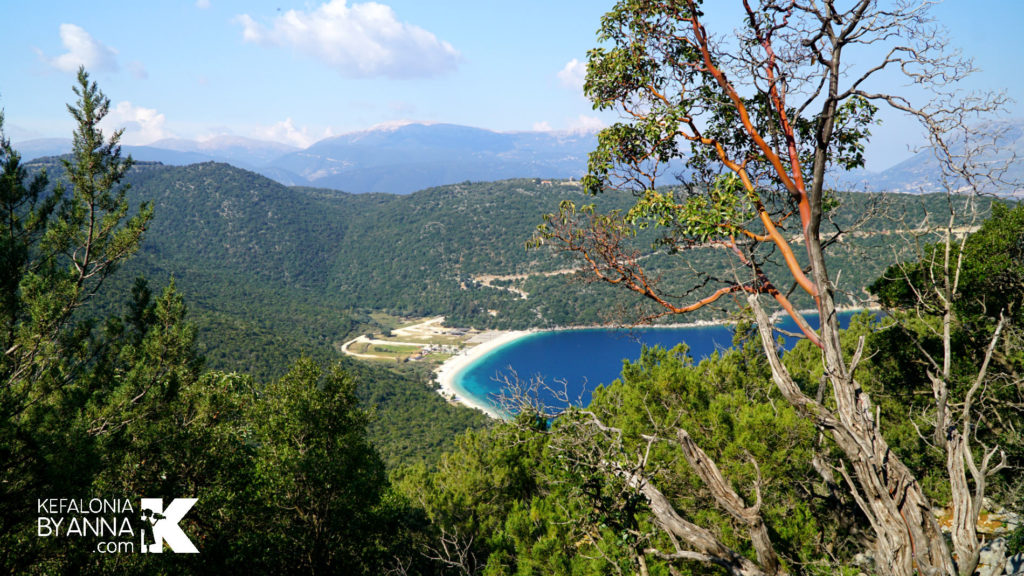 If you have a vessel you can reach Koutsoupia by sea, since is located at a short distance from Sami and Antisamos. The day trip boats which start at Skala and Poros usually stop at Koutsoupia for diving and swimming on their route.
You can still get here by foot, by the route is Antisamos – Poros, which is considered a long distance, but if you love hiking it is an extremely pleasant path of Kefalonia, in many parts under the shade.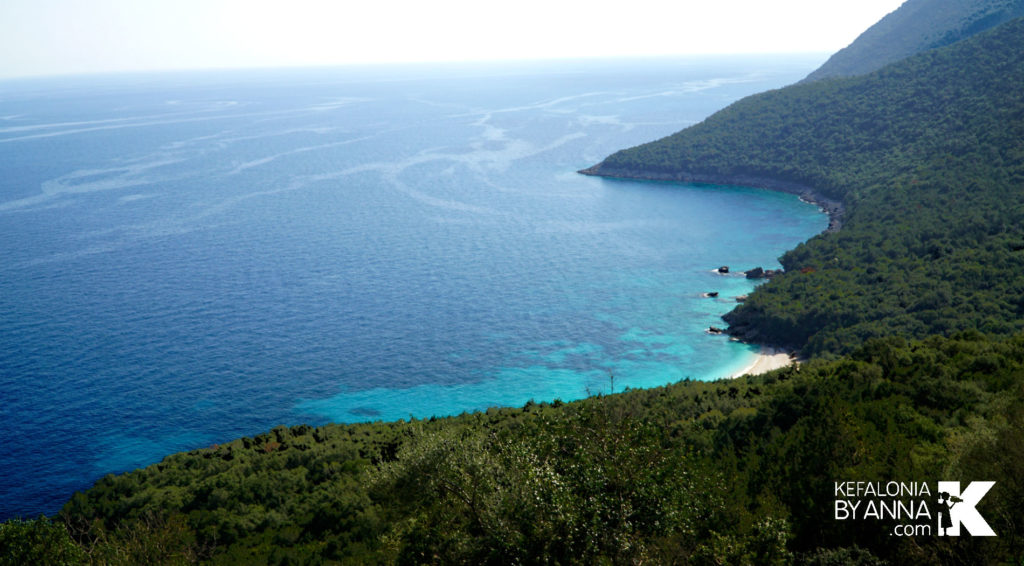 The hiking clubs of Kefalonia often organize trips to Koutsoupia early and late in the season. You can join them if you have the correct footwear and clothing, or if you are a good hiker you can try it for yourself. There are red signs on the rocks but without GPS or a map I would not recommend you try it.
There is not much natural shade at the beach so have this in mind if you decide to visit the beach. Don't forget water and some snacks as it is a long way back too!!!