Α hidden treasure!
One of the places you can combine with a day trip to the village of Fiskardo is Dafnoudi cove!
It is a hidden treasure, not reachable with a car, at the northernmost tip of Kefalonia. Approximately 5km from Fiskardo, you will find a sign at Antypata village. You will have to leave your car and walk for 800m in a beautiful easy shaded trail, through a cypress forest, in order to discover the beach.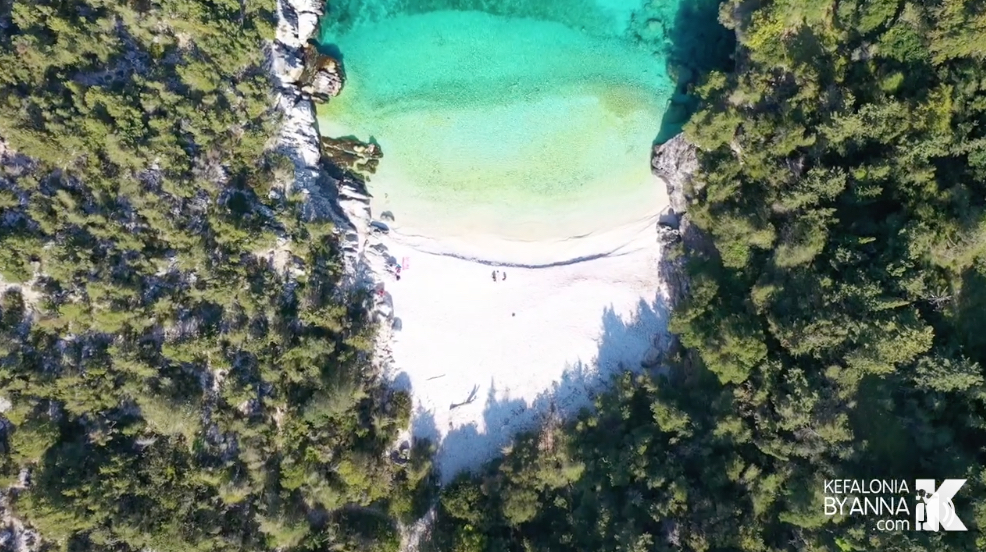 A small untouched, white pebbled bay with a view towards Lefkada. The waters here are calm and the colours vary from blue to green. There is natural shade from 1pm but before that it is better to bring an umbrella. There is no shop around, so remember to take something to eat and drink while you are there.
At the right side of the beach there is a beautiful cave with a small shaded beach inside.
The beach is a shelter for the monk seals Monachus-Monachus. If you are lucky you may come across one.