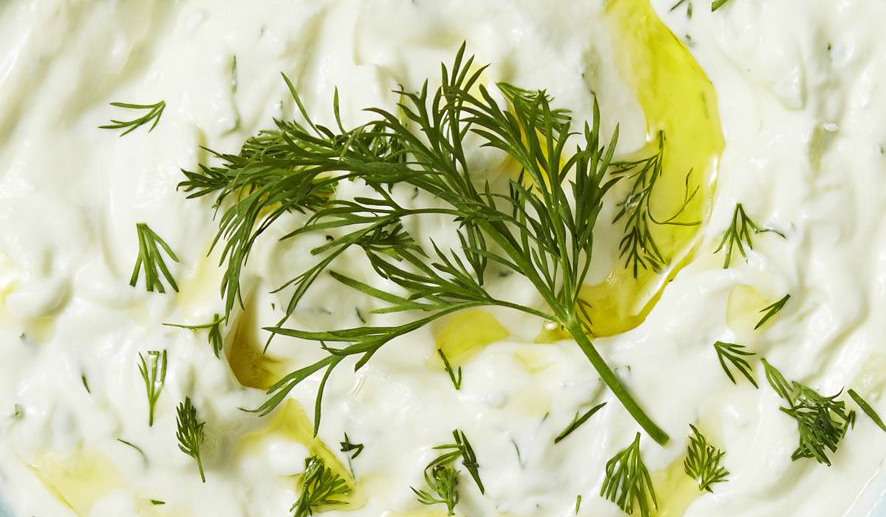 Ingredients:
500gr of full fat Greek yogurt
4 garlic cloves, crushed – or more or less to taste
1 cucumber, grated and drained
2 tablespoons chopped fresh dill
salt & pepper
olive oil & vinegar
Method:
Put the yoghurt into a large mixing bowl.
Squeeze as much water out of the cucumber as possible – you can put it into clean tea towel and squeeze over a sink.
Add the cucumber, garlic, dill, salt & pepper, olive oil and vinegar to taste and mix well.
Refrigerate until use. Bon Appetit, Καλή όρεξη!
Note: The longer the garlic rests in the yogurt, the less sharp bite it will have and the better it will taste.
You can something a little different and replace some or all of the cucumber with raw grated beetroot or carrot (of course this is not called tzatziki but it is a nice variation of it!)