The 25th of March is, for us the Greeks, a double celebration, both historical and religious, commemorating the start of the War of Greek Independence in 1821 as well as the Greek Orthodox Church celebrates the Annunciation by archangel Gabriel to the Virgin Mary that she would become the mother of Jesus, the Son of God.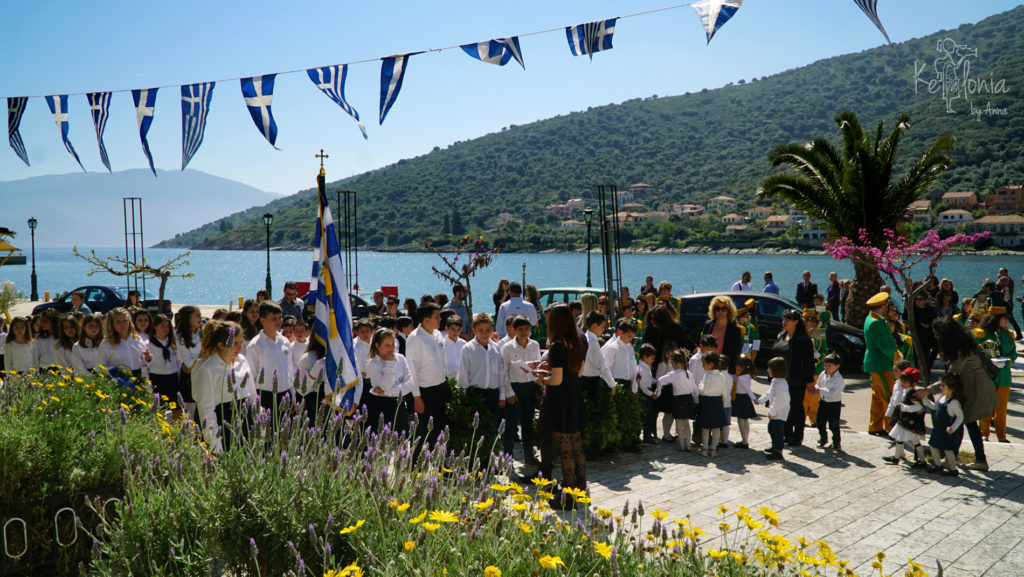 25th March is exactly nine months before Christmas!
In celebration of Greek Independence Day, towns and villages throughout Greece hold parades of the armed forces and school students.
Traditionally the dish of the day in Greece is Μπακαλιάρος σκορδαλιά (Bakaliaros skordalia), that is fried or boiled cod with skordalia (garlic dip). During the Great Lent, the Church allows Christians to eat fish only two times: today and on Palm Sunday.
Kefalonian's have their one version of skordalia that is called "Aliada"
Here is the recipe:
Ingredients:
5-6 medium potatoes
garlic
lemon
salt
stock from boiled cod
olive oil
Method:
1. Boil the potatoes and mash them (ideally in a stone or wooden mortar!)
2. Add the cod stock and stir until it becomes thick.
3. Crush the garlic with the lemon and salt (the quantity of garlic depends on how strong you like it) and add it to the potatoes.
4. Add a little more lemon.
5. Serve adding olive oil in the plate and accompany with fried or boiled cod and boiled seasonal greens, beetroots or/and courgettes
Tip : It will be more tasty if you boiled the potatoes together with the cod!