In autumn the climate becomes milder and it is a great time to observe the changes in nature and small animals. My village, Agia Efimia is beautiful during this season, the village is still open for visitors, but at the same time winter activities have started.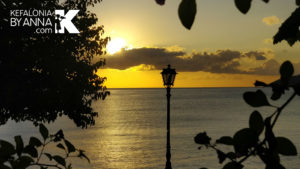 At sunrise the children are collected from the main square of the village by the bus to get to school, the visitors in the yachts in the harbor are waking up and the people open their business to welcome another day.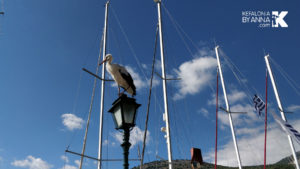 On the 26th of September while taking my son to school we had an interesting acquantainance with a stork, that has stopped off during his migration.
The locals and children enjoyed his walks around the village and beautiful flights over the harbor. Here are a few moments I captured