It may be 9th of November but 2017 was a long season for Kefalonia. The island has turned into the winter rhythm more than 10 days now, but even with no direct flights there are always visitors that find a way to visit our beautiful Island if they want to.
Juni, Yana and beautiful 10year old Victoria have travelled from Chelyabinsk of Russia to the beautiful harbor of Agia Efimia. The colours of nature have taken their autumn shades, but still this family enjoyed a beautiful time here and are thinking of coming back again in the future.
"We were travelling more than 100km every day, we have seen almost everything, Petani beach, Antisamos, Lixouri, Melissani Lake, Myrtos beach and so many beautiful places!"
At this time of year in Russia is an autumn half term at school, so Nikitin family grabbed the opportunity to fly to Thessaloniki, rented a car and then spend a day at Meteora followed by a few days in the neighbouring island of Lefkas (Lefkada) and then spent their last 10 days here in Kefalonia.
They have chosen Kostas's beautiful Stone, Luxury Apartments in Agia Efimia with beautiful views of the harbor and Ithaca and they have congratulated Kostas for his good work on the construction (as he has built it himself) as well as for the decoration and facilities offered.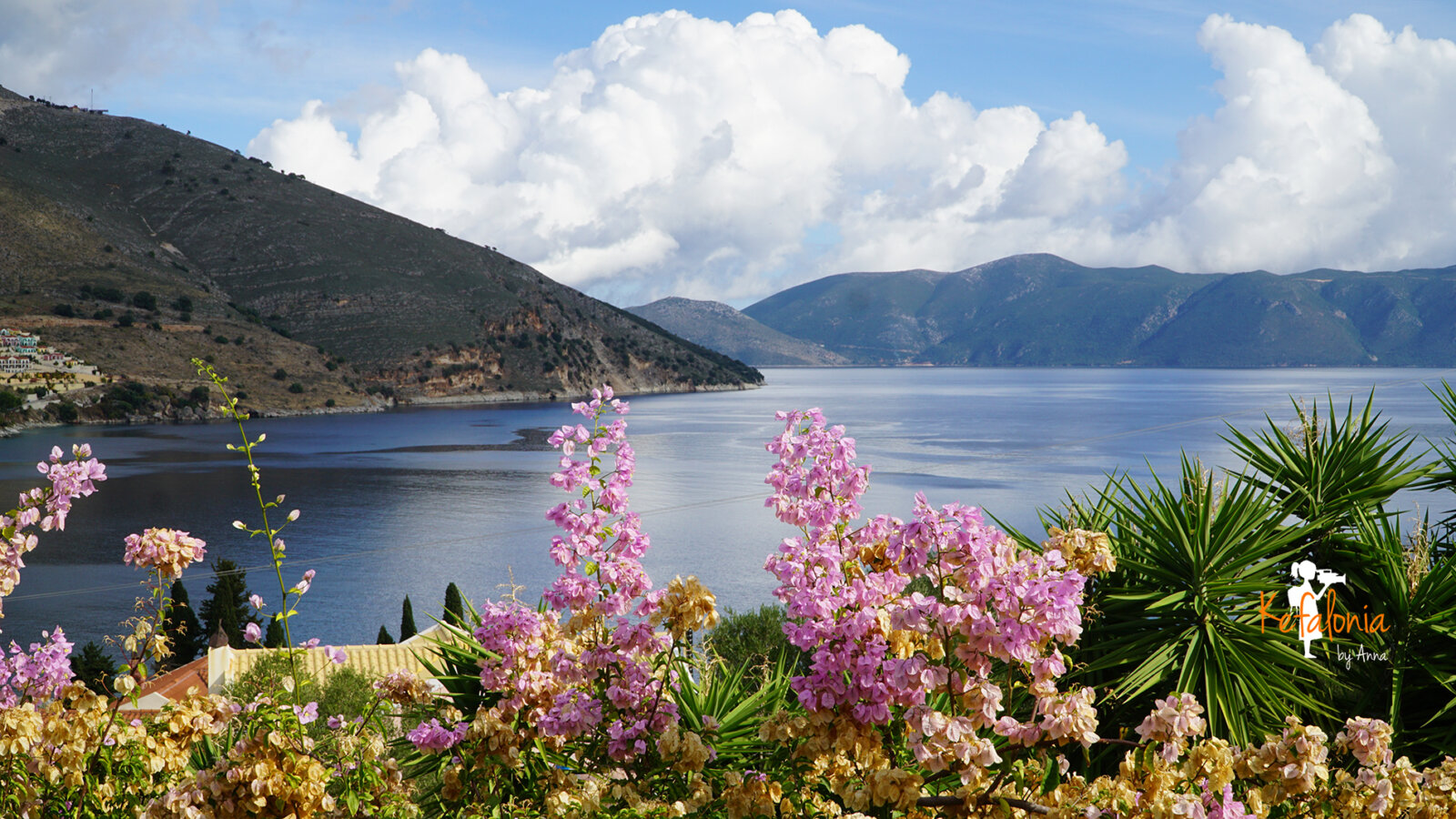 Even though the temperature has gone down to 18 degrees enthusiastic Victoria has enjoyed several days of swimming!
Today the 9th of November I came to say goodbye to my last guests of 2017 and give them a little present to take back home! A couple of tangerines that I had collected from my garden, a special Tsipouro, made by Stefanos and Lukia from "Euphoria", a natural soap made by my friend Aris that owns Elitiko and a special sweet by Viva, our fantastic, local chef!
Juni explained to me that he prefers to travel alone with his family, enjoying their freedom, avoiding package holidays. Most Russians, he said, are afraid to travel alone but he believes they are missing the best experiences that way… He gave a lot of credit to their local "ambassador" here in Kefalonia, our Russian friend Елена Савицкая with the very informative facebook page Kefaloniagid,  https://www.facebook.com/elena.savickaa.
I am both happy and sad to say goodbye to another season. It is time now for me to work intensively on my site so I can share with you more tips & ideas on discovering Kefalonia. We say goodbye to the season and to the guests, expressing a big thank you to everyone that supported us this season, but we are certainly keeping in touch through my website and social media!
I wish you to have a great winter and organise your next trip to Kefalonia soon as 2018 seems to be a busy season!
                                                                                                              Love

                                                                                                              Anna