During her week's visit to Kefalonia we took my mother-in-law Claire to the celebrations of Saint Gerassimos on 20th October. It was a beautifully sunny and hot day and as we approached the Omala Valley we could see how busy the area around the monastery was because the sun was glinting off vehicles and market stalls were laid out in a usually empty field. Driving through Fragata the traffic increased and we were directed into a parking space a short walk from the church which took us through the market. Travelling merchants lined the field selling a wide variety of goods – carpets, underwear, religious souvenirs, mobile phone accessories, handbags, clothes, toys and unfortunately live animals for pets. There were also many traditional food stalls who tempted us with dried fruits and nuts, locally produced cheeses and honey, dried beans and pulses, roasted sweetcorn, loukoumades (deep fried dough served with honey or chocolate) and, of course, souvlaki! It was busy, happy and a riot of colours and aromas.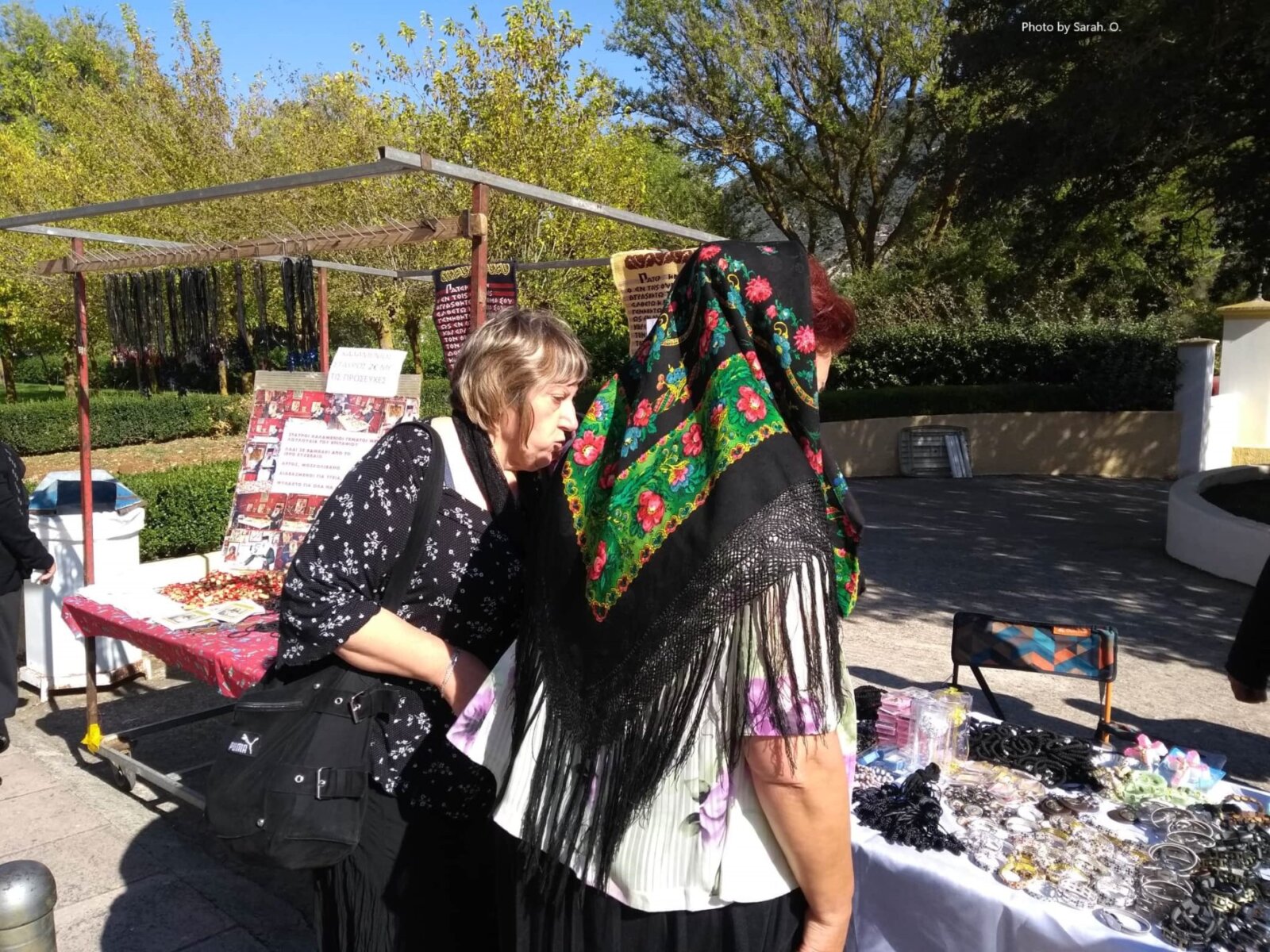 There were crowds of locals, tourists, priests, nuns, monks and pilgrims from all over Greece, Russia and Italy. Outside the church many people were lined up and there were a few stalls run by monks selling icons and crucifixes. We entered the church by the side doors and caught the end of the service, somehow we seemed to be in the thick of it standing next to the dignitaries as the body of Saint Gerasimos was lifted in a beautiful silver casket right in front of us.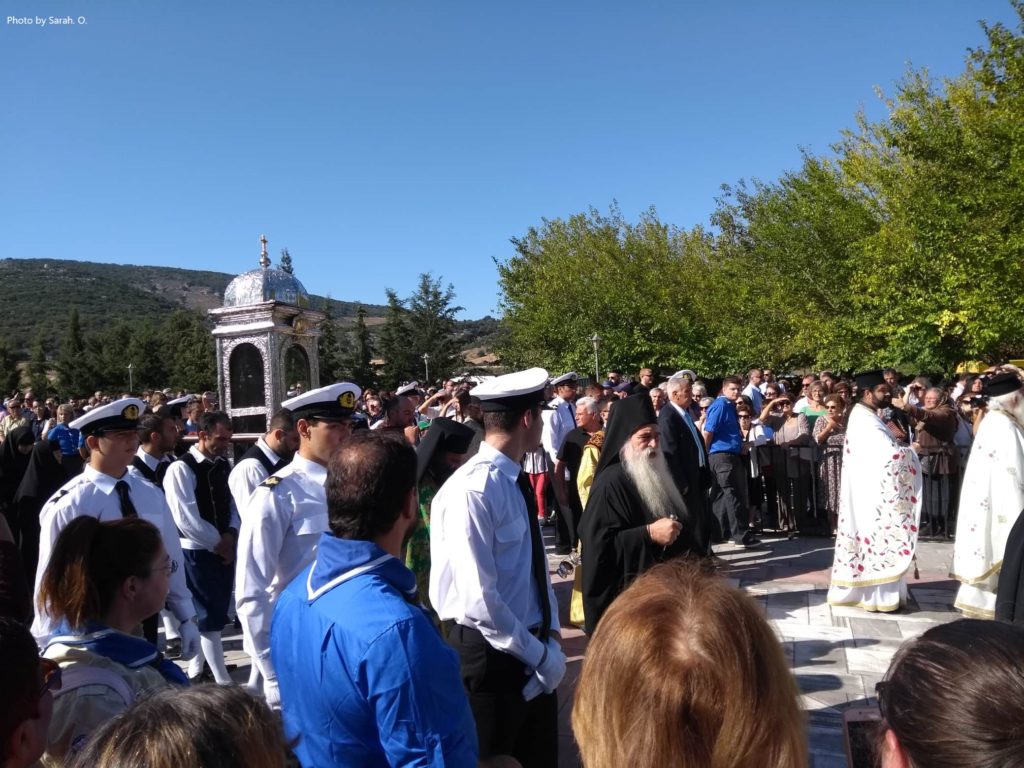 We were offered some blessed bread and left the church to see the parade from the front. Brass bands, military and political figures and beautifully robed priests slowly passed by with the silver casket being carefully moved along. Many of the pilgrims were in tears as the saint passed. It was extremely crowded at this point so we decided to visit the smaller church where the saint is usually kept. Claire lit a candle and said some prayers whilst we took in the atmosphere. After a short stroll back the though the market we left for home having had a very interesting experience.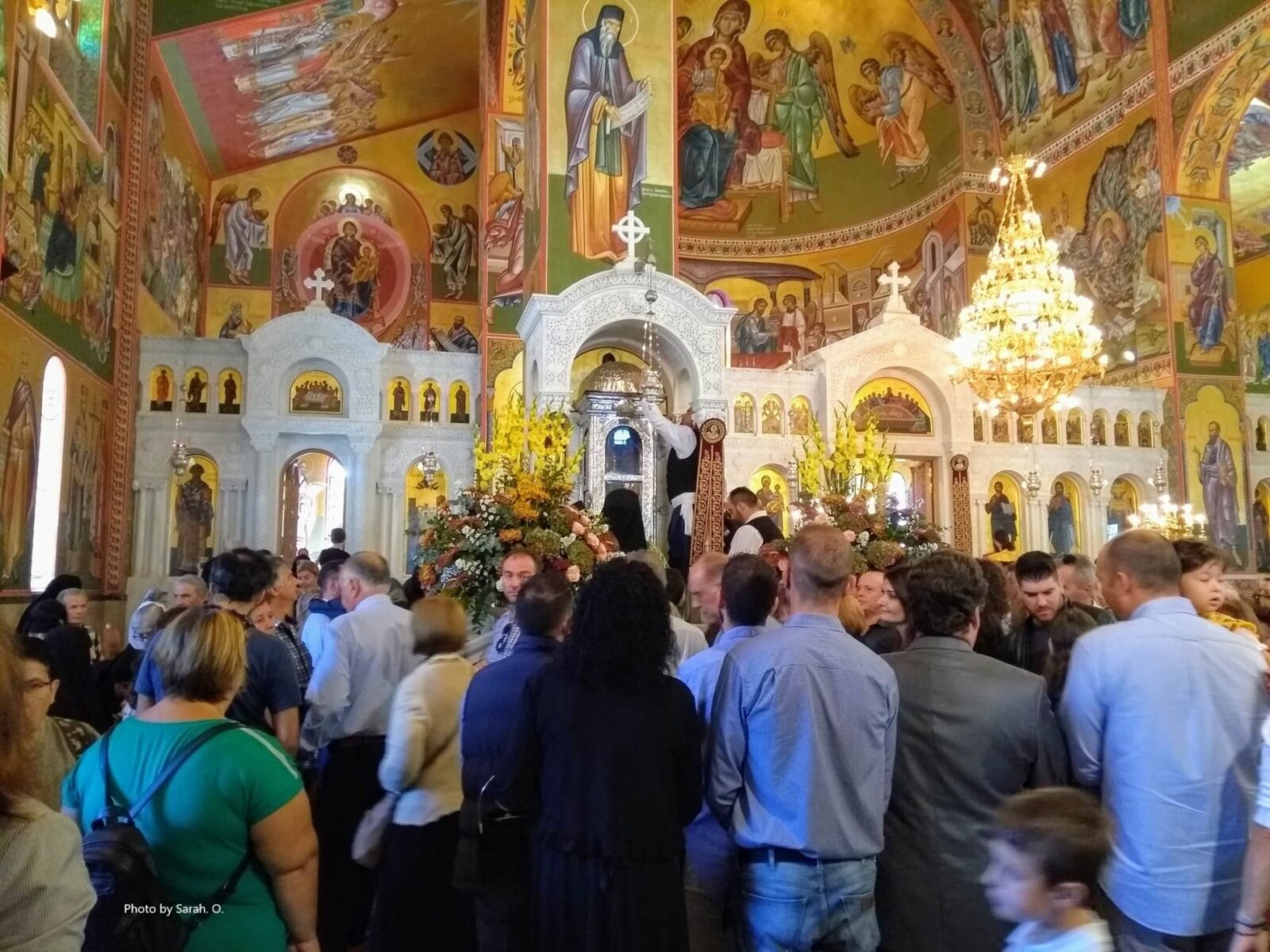 You can read more about Saint Gerasimos here