It is said that the Old Sissia Monastery was constructed in the 13th century by order of Saint Francis of Assisi (the Catholic saint protector of animals & nature) in the name of the Virgin Mary. It is therefore likely that the name 'Sissia' is an alteration of the name Assisi. The monastery is located between Simotata and Platies villages, in the Livathos region, and is one of the oldest in Kefalonia. The monastery originally belonged to the Latin Diocese of Kefalonia, becoming Orthodox later.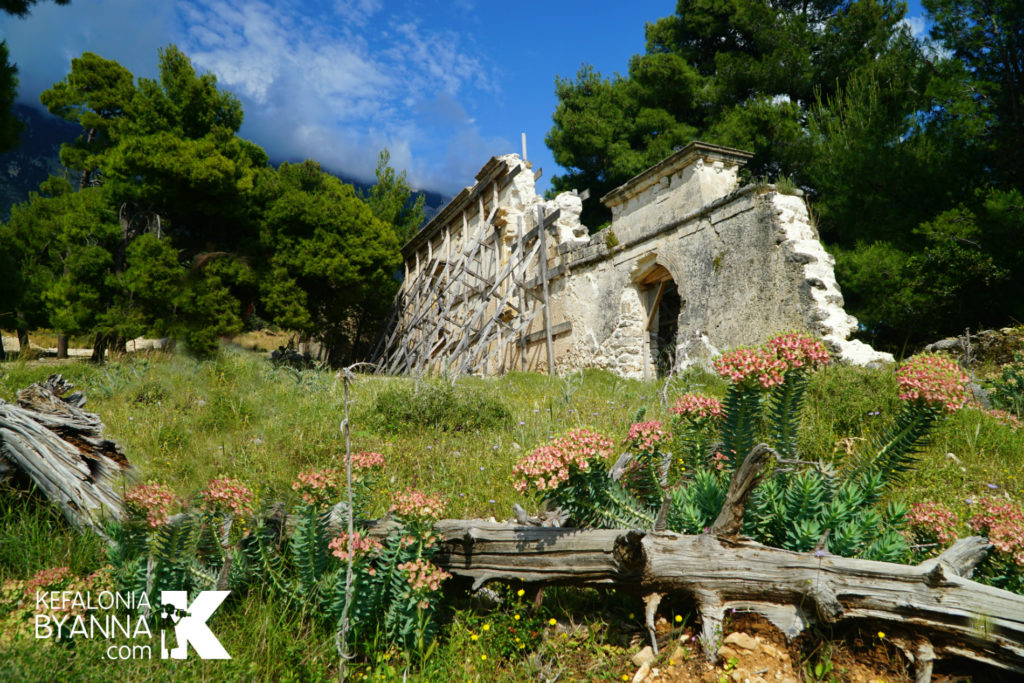 In Medieval times, this was a very wealthy monastery and its frescoes and icons were painted by famous iconographers. The Monastery was destroyed by the 1953 earthquake and a new one was built a few meters uphill.
Housed inside the new monastery is the 15th-century treasured icon of the 'Virgin Mary of Sissia', and as religious tradition dictates the Monday after Easter it is taken by Litany to the church of Evangelistria at the Castle. It remains there until the Sunday of Thomas when it is then returned to Sissia by litany, and a panigyri is held in celebration. It is celebrated as well on the 14/7.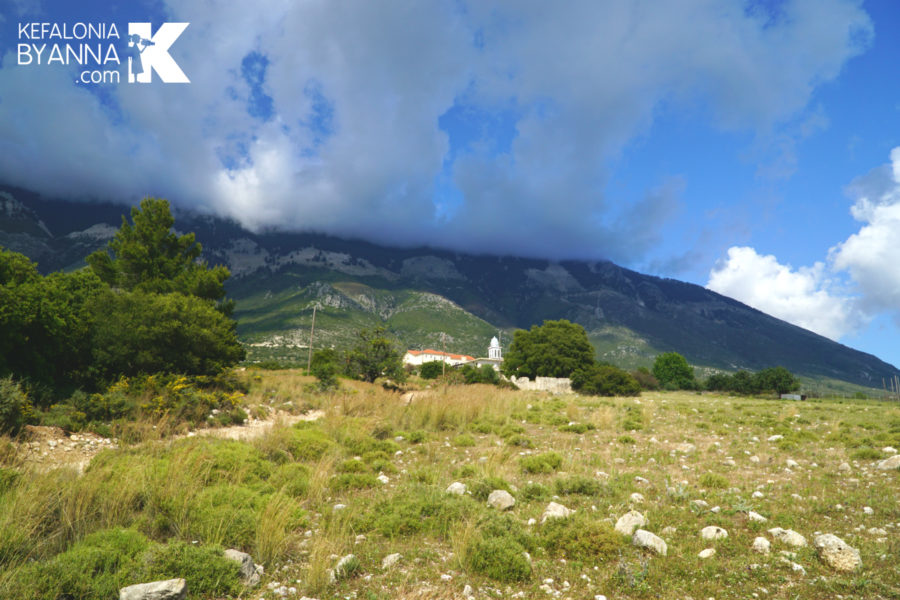 The ruins of the old monastery stand impressively amongst the trees, and its architecture influenced by the Italian renaissance & baroque is a remarkable sample of the architecture of the Venetian era on the island. It is definitely worth a visit, as is Paradise Beach (which is only accessible by foot). The sandy beach is beautiful and in a very secluded location, you will probably find that you are alone there even during the high season.