August holds many fantastic opportunities to get involved with events, festivals and dances!
Here is a small selection to choose from, check out the links for more information, look out for posters around the island advertising other events.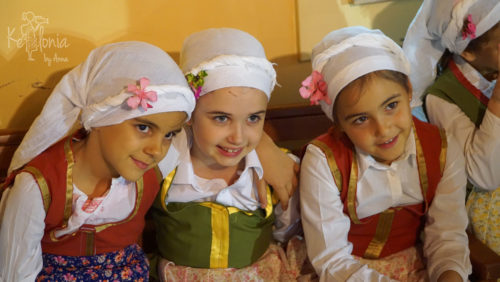 1st/2nd at Platis Gyalos, Fikia Beach, Marina Argostoliou, Ktima Haritatou, Annoula Beach, Alsos Kalitheas, SeaNema Open Air Film Festival – transforms idyllic beaches and other seaside spots of Kefalonia into a charming outdoor movie theater.
1st at Panagi Valianou paved road, Argostoli "Rewind, the band live" the band Greek rock, pop and rock and roll music at 21.30
2nd/3rd at Bell Square, Argostoli– Annual Gastronomy and Wine tasting Day, accompanied with music and dance performances at 20.30.
3rd at Skala – Arietas and kantades from 21.30 in the streets of the village
3th/4th/5th at Old Vlachata, Sami– Saristra Festival – a Music & Art Festival held in the abandoned village
4th – at the Botanical Garden in Argostoli – Jazz at the Lake – at 21:30
5th at Mazarakata – Glyptothiki Mema Kalogiratou, 20.00 Tribute to the work of Gerassimos Sklavos (1927-1967) famous Kefalonian Sculptor.
5th at the primary school, Lixouri. Concert with Eleonora Zouganeli, 15 euros/entrance fee
5th at Valeriano – Racing, 8,3km Fokeia 2018, 18.30
5th at Poros – Litany of the metamorphosis of Sotiros with philharmonic orchestra, 20.30
5th-17th at Lixouri Shinias – Exhibition of local products and crafts by the women of the village , 20.00-23.00
8th at Agonas – Thinaia Gi, 5th road racing 7,1km
9th at Argostoli – Varkarola starting at 21.30 on the bridge with cantades
10th at Troianata – Feast of Grape Harvest and Moustalevria (grape pudding) , 21.00
10th at Assos -Panagia Plakoula (church on the way to the castle) concert with live greek lyric music, 20.30
11th at Trapezaki beach – Kantada and riganada night, 20.30
11th at Agia Efimia – Concert of Foteini Velesiotou- Anastasia Moutsatsou, 21.00
11th/12th at Omala– Robola Festival at Valsamata , 21.00
12th at Lourdata – Colour Festival, a party with music and dance, 19.00
13th at Pyrgi – Round of Pyrgi road race, 3,5km, 18.30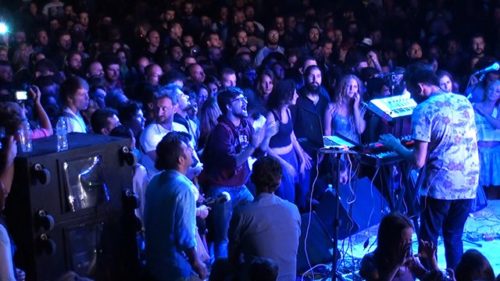 14th at Arginia – Traditional Feast – Panygiri and late liturgy
14th at Markopoulo – Snake Virgin Mary Festival and late liturgy,
14th at Simotata – Traditional Feast -Panygiri, 20.00
14th at Monastery of Adeliko, Pylaros – Celebration and Traditional Feast, 21.00
14th at Pastra – Celebration and Traditional Feast, 21.00
15th at Agrilia, Sami– Litany of Virgin Mary with Philharmonic, 11.30 am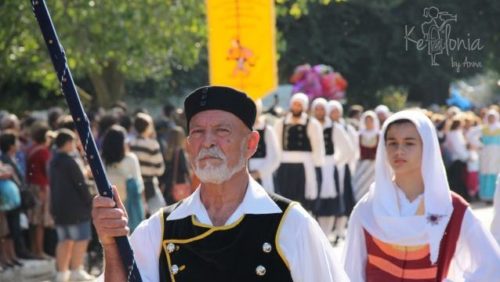 15th at Haliotata– Traditional Feast / Panygiri, 21.00
15th & 16th at Komitata – Traditional Feast / Panygiri, 21.00
16th at Argostoli – St Gerassimo Litany on the bridge, 20.30
16th at Skala – St Gerassimo Litany, 20.00
16th at Pyrgi – Annual Traditional Feast / Panygiri, 21.00
17th at Lamia church, Dilinata Traditional Feast / Panygiri, 21.00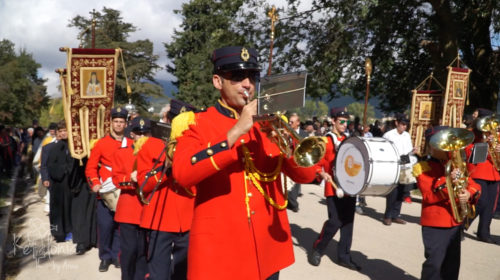 18th at Lourdata – Varkarola 21.00
18th/19th at Fragata, Omala – 40 years Robola Festival, 21.00
19th at Valianos square, Argostoli – Veggera, Open Art Installation 2018, 21.30
19th at the theatre of Kalithea, Lakithra, – Philharmonic music, 21.00
19th at Sami – Music night with kandades, 21.30
20th at Themata Monastery,- Feast of Breeders – live music and dance, 19.30
20th at Skala – Greek love song night, 21.30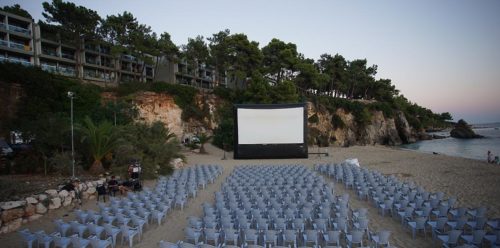 21th at Argostoli – Kantades, from 21.00 around the streets of the town
21st at Lixouri, central square – Music concert, 21.30
22nd at Argostoli, Valianos square – Greek music concert, 21.30
22nd at Sami central square – Loutra Samis Virgin Mary celebrations, 21.00
23rd at Assos – Swimming Contests & Celebrations of St Kosmas, 11.00am
23rd at Sami – Litany of Virgin Mary Loutriotissa, 20.00, and 22.00 concert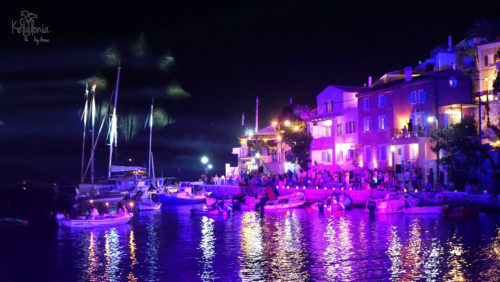 24th at Assos – Varkarola at 21.30 and all day celebrations of Kosmas Aitolos
24th at Tzanata – Feast of Meatpie ( κρεατόπιτα) with music and dance, 20.30
24th at Livadi, Lixouri – Traditional Feast / Panygiri celebrating St Dionysios
25th at Fokata, Livathos – Sardela (sardine) Feast, 21.00
26th & 27th at St Nikolas church, Lixouri – Panygiri celebrating St Fanourios
27th at Argostoli, Valianos central square – Music from Serbia – Abrasevic, 20.30
27th at Sissiotisa– St. Fanourios's Day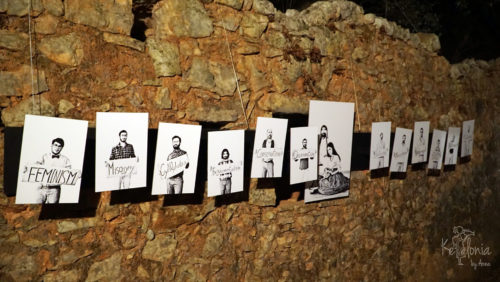 27th at Skala – Kantades around the streets of the town from 20.00
27th at Poros – Kantades around the streets of the town, 10:00am
28th at Lixouri – Abrasevic Serbian music, 20.30
29th at Karavomylos, Dilinata & Ratzakli– St. John the Baptist 's Day,
30th at Valianos square, Argostoli – Music night, 21.00
31th at palm tree road of Argostoli – Grupo Buenaventura, Latin American music concert, 20.30
31st-2nd Sept – 4th Ionian VolksFest Kefalonia Organised by the Classic Car Club of Kefalonia
Here you can download the programme of all the events (in Greek) as published by the municipality
Kefaloniasummer2018