Activities
It's easy to explore the region by bicycle or scooter, Ainos Bikes & Scooters provide a wide variety of bicycles to choose from, including children's bicycles. They offers all types of bicycles and a wide range of models: BMX , DIRT , mountain biking, hiking, City, Road, FULL SUSPENSION , e- bike, etc and many children's bikes (from the age of two years). You can explore the lagoon more fully by renting a pedal boat from Argostoli Lagoon Activities.
From the harbour you can take the ferry to Lixouri or a day trip aboard one of the vessels leaving the harbour such as Enalios Cruises . They offer various day trips, including a naturist cruise, and leave from Argostoli. Or you could charter a private tour with Kefalonia Yachts. Take a trip with Captain Petros on the family owned wooden boat the Queen Bee, leaving from Argostoli harbour. Intimate daily and sunset cruises take place to explore the coastline with a maximum of 25 guests, plus home cooked food and refreshments are served onboard.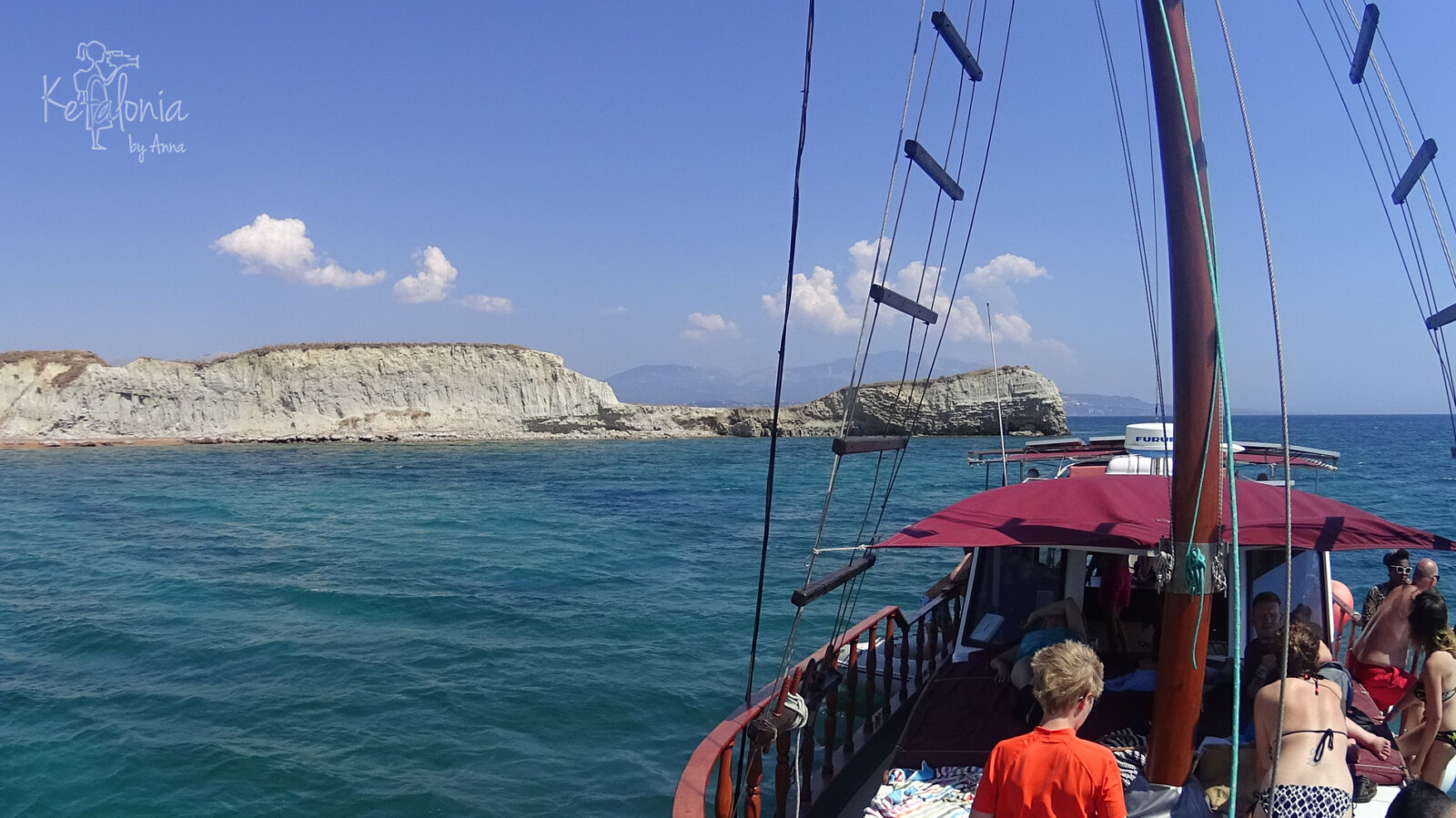 You can enjoy traditional Greek food and plenty of wine on a Dreamy Cruise, sailing daily from Argostoli with brother-in-laws Vagelis and Thanasis. They offer several options for trips. Join Captain Makis Glass Bottom Boat on his famous beach barbecue with the special glass bottom boat along with sizzling souvlaki and famous Kefalonian wine on the stunning beaches.
Have some fun in the sea doing water-sports at Platis and Makris Gialos in Lassi, where you will also find a diving centre. From the small port of Agia Pelagia at Svoranata you can find Fishing Tourism in Kefalonia "Michalis" – join Captain Michalis on his traditional wooden Greek fishing boat, guests are invited to join in with collecting the catch if they wish, after which lunch is served and you can visit isolated beaches before returning. He also specialises in fishing trips for swordfish. Or take one of the three daily cruises in the Atlantis semisubmarine from the same port.
Kefalonia Water Sports Center lies on the Makris Gialos beach in Lassi, Argostoli. You can have fun by taking a ride on various inflatables and other skis and boards. Sea Kayaking Kefalonia' is a sea kayaking outfitter based at Trapezaki, near Argostoli. They organise day and multi-day kayak trips in the crystal clear and warm waters of Kefalonia, Ithaca and the broader area of central Ionian Sea, as well as sea kayak courses in Kefalonia and Athens.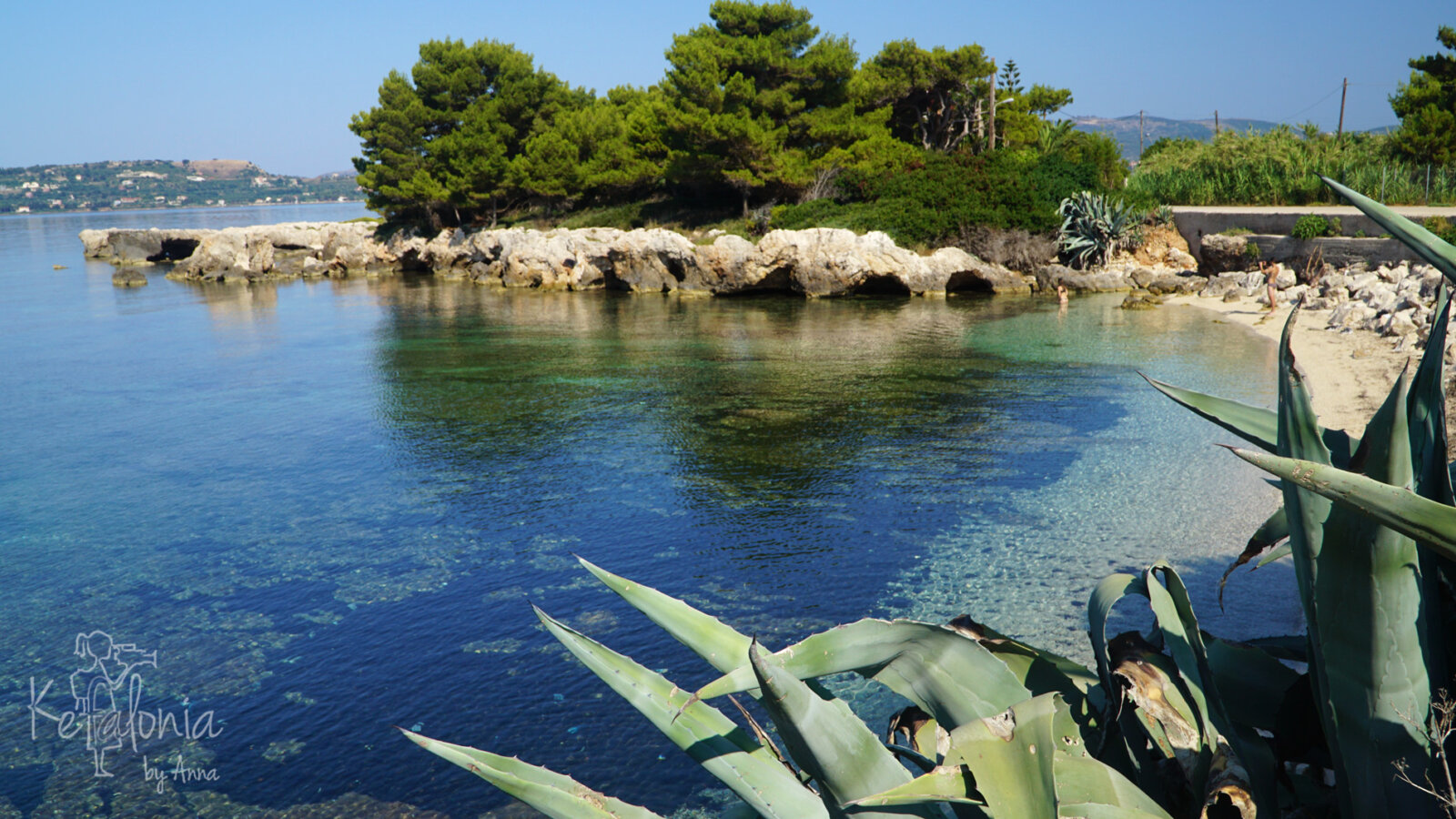 Around the small traditional fishing boats in Argostoli you can often find turtles swimming, playing and feeding in the sea. It's an amazing sight to see such magnificent creatures in the wild. You can find out more about them from Wildlife Sense and The Katelios Group For The Research And Protection Of Marine And Terrestrial Life
If you just want to have a little time to relax while your kids are having fun in an environment created just for them, come to Prokris Park, a few km from Argostoli at the village of Mazarakata. There is both an external and internal playing area as well as tennis court.
During the warmer months Cine Anny shows recent movies in its open air cinema, and shows, concerts, plays and movies are on throughout the year at Kefalos Theatre and in schools, public buildings and open areas. We will try to translate the festivals programme of the municipality when it is issued.
The Management Body of Mt. Ainos National Park is responsible for the protection and conservation of the National Park. The offices of the management body and a small exhibition are located in the Koutavos Environmental Centre in Argostoli. The personnel can offer information and organise tours in the National Park of Mt. Ainos, thus offering visitors a day full of beautiful experiences in a marvellous fir forest with many rare and endemic plant species.
Many religious and cultural festivals take place in the region including the Festival of the Grape Harvest and Moustalevria, at Agia Paraskevi church at Troianata. On May 21st the Anniversary of the Union of the Ionian Islands with mainland Greece takes place, it's a lovely way to spend a day in Argostoli listening to the music and looking at the traditional costumes but bear in mind some offices, banks and shops may be closed. There are also many sporting events including the Gym Festival "Anna Pollatou" and road races. Check our calendar of events for more information.
Food & Drink
Try a large selection of craft beer from Greece and the rest of the world, great burgers and grilled dishes (vegetarian burger available!) at Draught Grill & Beer House just off the main square. Close by you will find Beverinos where you can stop for a drink and meze in a lively and friendly atmosphere, with indoor and outdoor seating, try to catch a live music night. Libretto is a contemporary café/bar with live music nights, good snacks and is located just off Kabana Square. If you're looking for a modern café-bar with industrial style and live music drop into K63. For an extensive wine list with a large choice of Kefalonian and Greek wines, well-presented dishes in a lively modern bar try Oinops Wine Bar & Restaurant.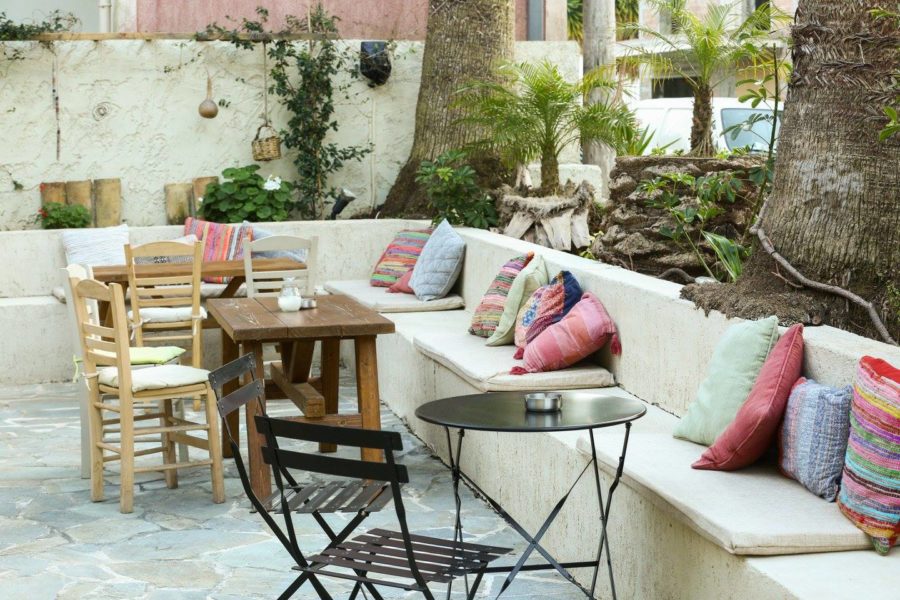 On the main road towards Saint Georges Castle pop into Kafepoleion – it has unusual but funky décor, and is excellent stop for good coffee when supermarket shopping. They serve foreign and domestic beers, cakes, breakfast and snacks. At the foot of Saint George's castle you will find Kastro Café serving freshly prepared meals in their beautiful garden its family run and has great homemade desserts. For a special night out visit Il Borgo Restaurant it has a fabulous view and beautifully presented homemade food, it's an ideal end to a walk at St George's Castle or Castro village.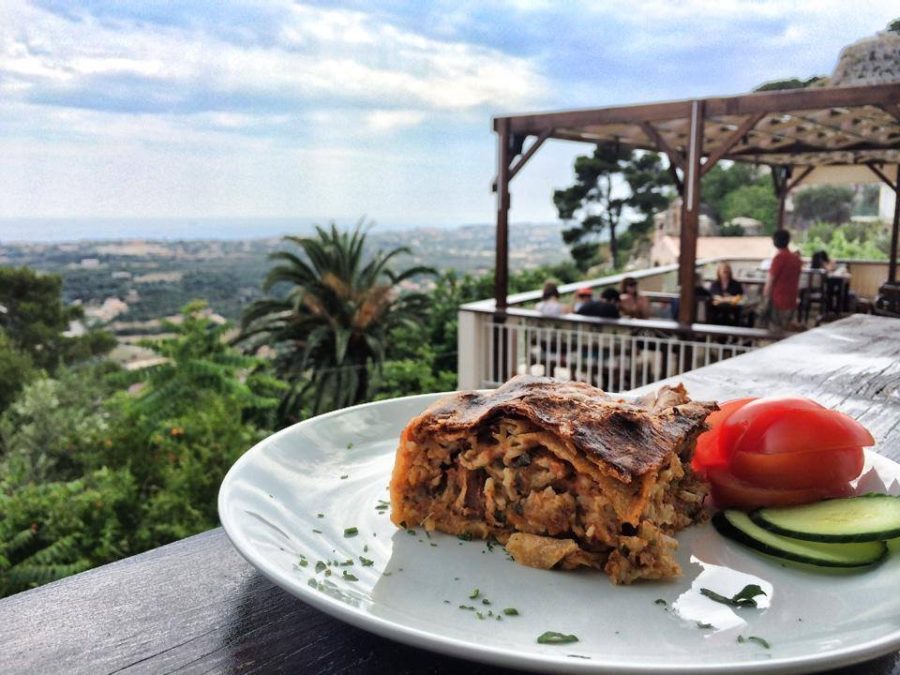 At Peratata (the village on the main road below the castle) Maria and Andreas will give you a warm welcome to Stis Marias. A family environment with a variety of freshly prepared traditional Greek dishes, with good vegetarian choices.
Diava a family run, friendly grill house with great homemade tzatiki, grilled meats and excellent gyros. It's popular with workers, students, and visitors and is just outside of Argostoli towards the police station.
If you fancy a change from Greek food there are a couple of options; Japanese inspired fresh noodle dishes, fish & vegetarian Sushi, are beautifully presented in Sepia's contemporary setting or, at the edge of the main square in Argostoli you can eat Chinese food in Chinese Dragon's Restaurant, outside on the patio or order to takeaway.
Shopping
Eros Deli shop, located at the heart of the capital of Argostoli, offers a wide variety of Greek products, such as spirits body care, cheeses and desserts.
Sesoulas Bakery, is the oldest bakery in Kefalonia (from 1890), and produces the most delicious mandolas and baked goods.
Pop into Down the Rabbit Hole (in Kabana Square) and find yourself in a wonderland of unique art and jewellery.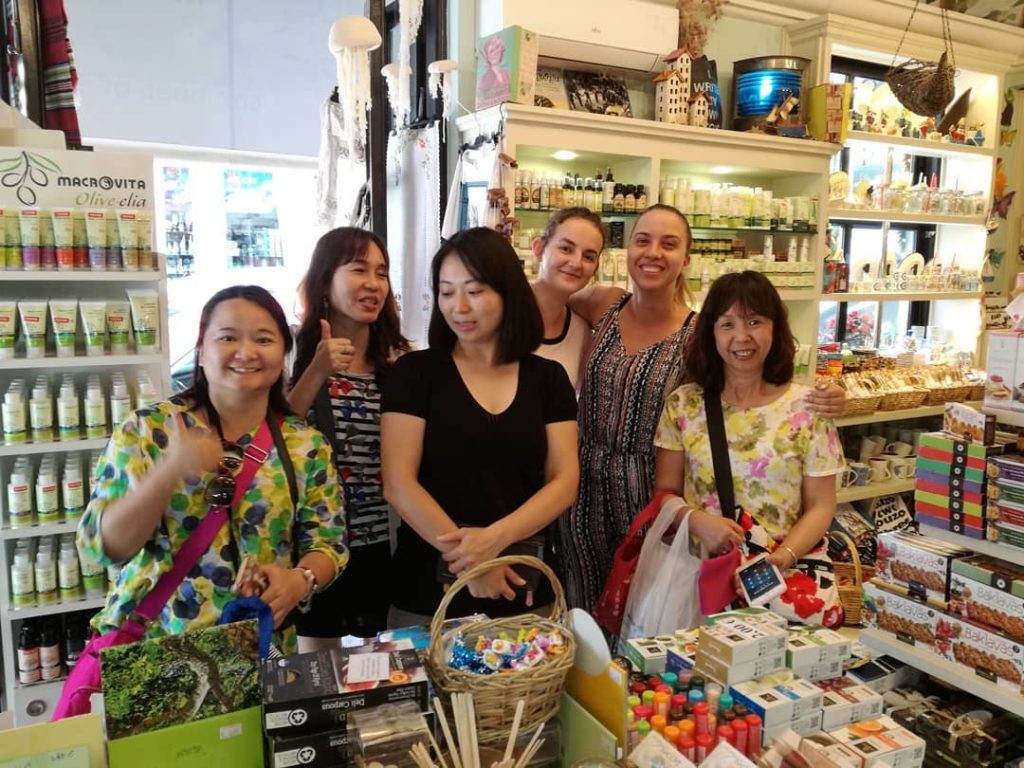 At Voskopoula pastry shop, located on the paved road, you can taste the most traditional products of Kefalonia – mandoles, sesame snacks, comfeto, almond macaroon, soft nougat and homemade local desserts.
Gulbahar are specialists in spices, herbs and tea, teapots, pepper and coffee mills, mortars and many more accessories. Has a range of dried handmade pasta, flours, dried fruits etc.
Farm Out Shop and Vitamin Bar, located at the coastal road of Argostoli, offers a wide variety of organic vegetables and fruit. You can also find olive oil, jams, superfoods, vinegars and herbs. There are tables where you could sit and enjoy a healthy snack. Vegan and vegetarian friendly!
Services
Car, Scooter, bicycle, boat, yacht, taxi hire
Rent a car Kefalonia is a family company and its members are always ready to welcome you with a smile and courtesy as well as to answer all your questions. You will have excellent friendly service, you will receive your car without time-consuming procedures and you will always find options depending on your needs.
Kefalonia Taxi Transfers is the oldest taxi company on the island. They have friendly drivers that can collect you on the spot or arrange an appointment for another hour or day. All taxis carry a maximum of four passengers and their luggage, mini-bus also available.
Kefalonia Taxi Service is a reliable Kefalonian taxi company with excellent service, the best executive cars, punctual and experienced drivers. They provide a reliable and good service, reasonable prices with helpful, English speaking drivers.
Kefalonia Yachts provide private yacht charter.
Private Catering
Viva Personal Chef If you want to be pampered, relax and enjoy traditional Greek food without leaving your accommodation, Chef Viva is here to make your dream come true!
Beauty & Wellbeing
Oh My Spa! Hammam and other Stories, located in The Alley Hotel Argostoli, offer a variety of luxurious treatments carried out by a professional and friendly team. Pampering treatments include 8 kinds of massage therapies, traditional Turkish Bath (Hammam) treatments, Pilates, facials, pre and after sun treatments.
Take a class of Yoga with Marco and learn skills to be more peaceful, serene and to focus better on what it's really important for you during your holidays; and after the holidays, at home, during your daily life: emotions, self love and positive attitude towards others.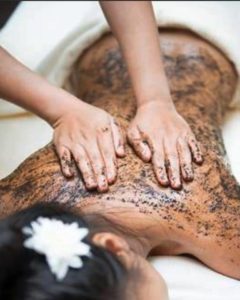 Kefalonia Morfeas Massage Salon offers services in a peaceful and comfortable salon, or the comfort of your home/hotel/ villa/yacht by certified massage therapist Constantinos Stavriano. He has a diploma in Swedish massage, Traditional Thai massage and has taken courses in Therapeutic, Lomi-Lomi and Deep Tissue massage.
Stamo & Nikos Hair and Nail Salon, located in Argostoli, provide exceptional services and specialise in cutting, styling and colouring hair. They also offer pedicure and manicure services and treatments as well as waxing.
Child Minding
Child Minding and kids activities are available with a team of enthusiastic and certified child carers and teachers with the support of a qualified psychologist are arranging a variety of creative and imaginative activities for your children. Activities include organised parties and workshops at their specially designed venue at the capital of Argostoli