3 km from Sami on the main road leading to the capital, Argostoli you can stop for a 2,5h refreshing walk. It is an easy trail you can enjoy together with your family and stop for a pic nic!
This is a very different side of Kefalonian nature. A fordable walking trail by the river, passing through lush vegetation, flowing clear waters, magical sounds and impressive human stone creations. On the way to the Venetian stone bridge, you will pass by 7 ruined water mills, used for grinding wheat and corn, destroyed by the earthquakes of 1953. Depending on the rainfall, the water normally flows until the end of May, sometimes even later in June.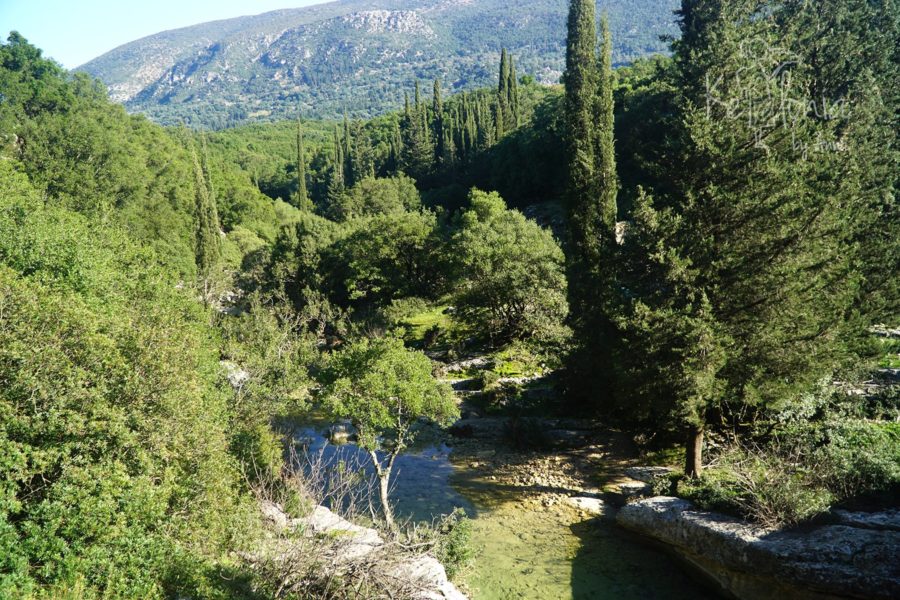 The guided option from an experienced guide is highly recommended, as a more exciting and certainly safer option. Whatever your interests and level of fitness we can arrange your ideal hiking day or even holiday in Kefalonia. Contact us to book a unique day out in Kefalonian nature!