I was recently contacted by the team at RDF Television UK to see if I could help with sourcing people for a new TV show they are putting into production. They are making a new series called 'My New Greek Life' which follows couples and families leaving the UK to set up their new life in Greece. It is an observational documentary so they want to film you as you take the plunge to move abroad! As the narrative is aspirational they really want to see a wonderful turning point for you – for example, if you're planning to open up a restaurant or bar, start a new job as a teacher or buy your first bit of land to start planting olive trees…this is an inspiring series and they want to see your progression from the start.
If you are interested in finding out more, or participating in the series please contact RDF Television using the details below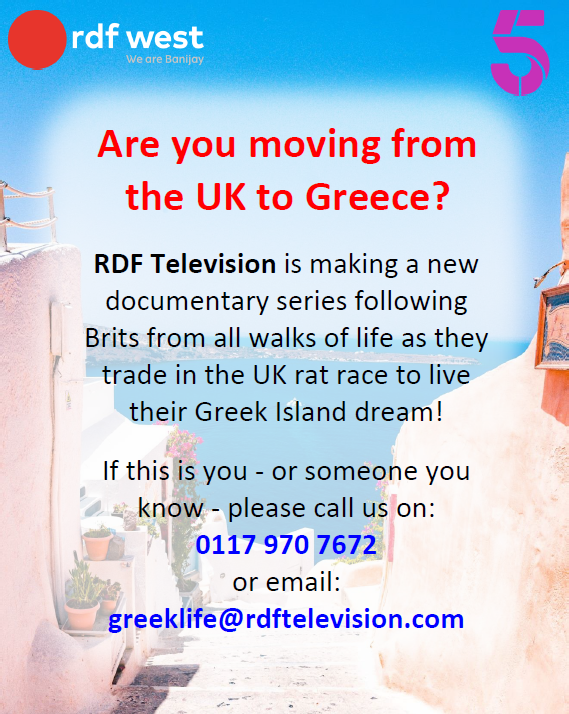 If you decide to participate it would be nice to hear from you!