The church was built slowly, with donations from the villagers, on the site of a family church that was started but never completed over 200 years ago and was consequently destroyed by war and earthquakes. The village president of the time, Angelo Benetatos, decided to clean the place up and he left an icon of St Friday and an incense holder on the site with a note saying that harm would befall the family of whoever damages the icon.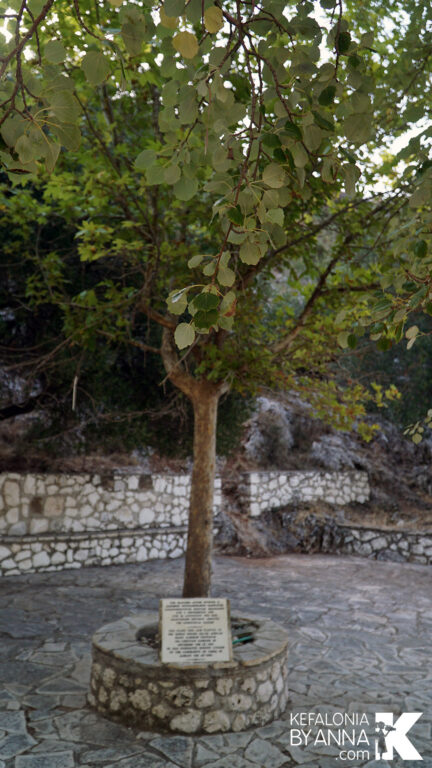 From that day forward the villagers prayed at the icon after they had been swimming. The president began publishing a little newspaper and sponsorship and donations began to be sent including from Greek Americans and others abroad. The president declared that the locals should not pay for decorative wreaths at funerals but should instead donate the money to build the church, develop the surrounding area and the beach.
The locals started to visit the church and Saint Friday celebrations began each year. This year we visited the church during restricted St Friday services, held outdoors because of Covid-19 but nevertheless still popular with the villagers.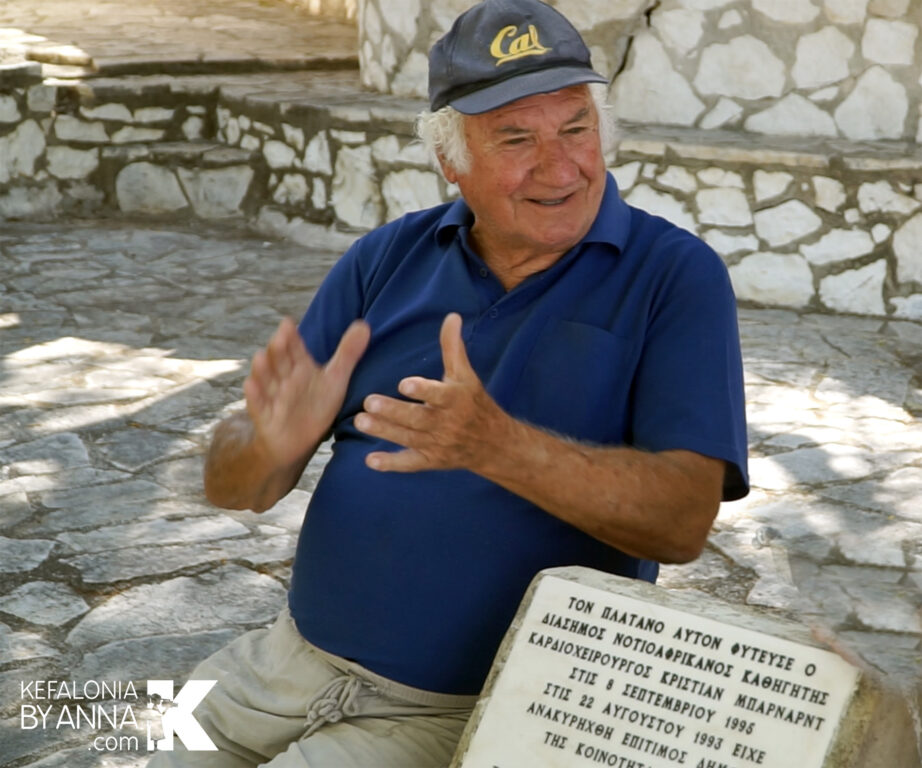 The same man, Angelo Benetatos (the captain of a 3.000 person cruise ship, see photo) met the famous heart surgeon Christian Barnard who was on a sailing holiday in Rhodes/Kos and called him to the ship he was sailing. The doctor, his wife Karen and their child visited the ship and they had dinner together. During the dinner Angelo Benetatos convinced the doctor to come join him on his trip even though he had a full schedule. When Benetatos called the owner of the ship he was very happy to have Barnard on board and then for a week in every port people arrived to take photos, and the doctor even held conferences for the people on the ship regarding heart health. He stayed for two weeks in the end. When Benetatos retired as captain and then president of the village he called the doctor to make him a citizen. Barnard came for two weeks and planted a tree with a musical accompaniment from the villagers. The doctor returned to Farsa twice more before he died.
This tree together with a sign can be found in the square of the church yard, where the celebrations have taken place, until now.
EDIT: Friends tell me that access to the beach is temporarily blocked by a fallen tree. This post was published just a few days before the cyclone Janos hit Kefalonia. sadly the tree is no longer there but we are leaving the post as it is in remembrance.