Hello! I'm Anna Votsi, the creator of the personal travel guide Kefalonia by Anna
Over the last couple of years my site has reached over one million page views and over two million video views on Facebook & Youtube!!
I am so pleased that the site continues to grow in popularity and I would like to take this opportunity to:
Thank you for your support, it means a great deal to me!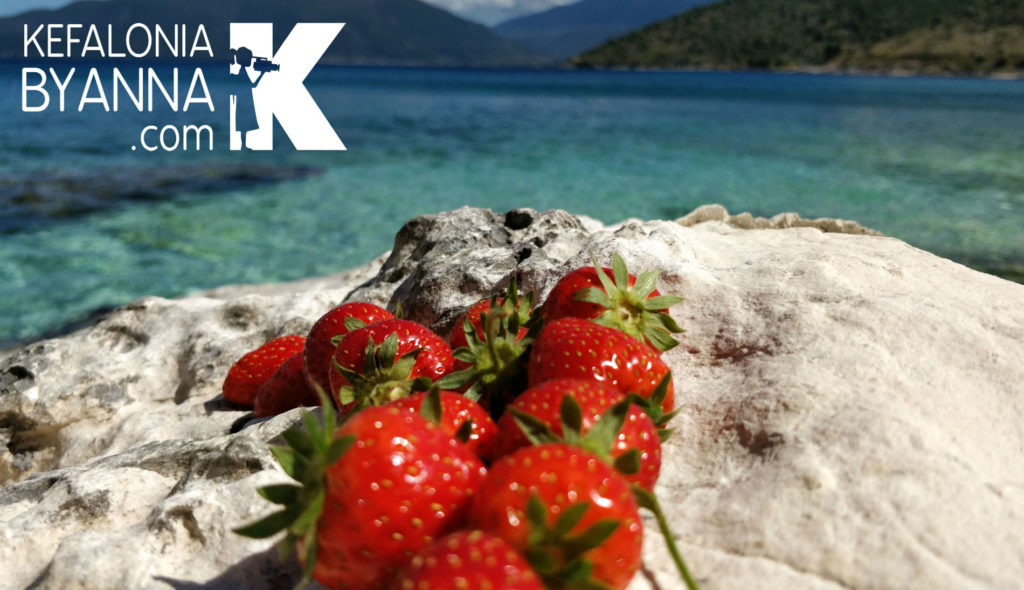 Last year I decided to publish my first mini guide "7 Days in Kefalonia by Anna 2018". Following its great success (it was downloaded more than 11.000 times and 40.000 printed copies were distributed throughout the island), we carried out a massive update on the site where we re-organised our content by creating a series of travel guides. One guide for the whole of Kefalonia as well as 8 regional guides. Each guide contains an overview of the region as well as details on my selected activities, attractions, beaches, accommodation, things to do, services, local products, food and drink as well as crafts.
I am happy to share a few interesting sections of my new template with you and hopefully we will return with an extended printed guide for 2020!
For more information about me and my small but enthusiastic team click here.
For more inspiration visit my website: www.kefaloniabyanna.com and my blog posts.
On my travels around the island I see and hear interesting things; secret hideaways, favourite local produce, wild beaches, cultural events, and much more! I publish insider stories, articles, photos and videos and you can keep in touch and up-to-date all year round with Kefalonia by Anna by subscribing to
My Facebook page and group Facebook page
My Instagram Account
My Youtube channel
My Twitter feed
The guides offers a summary of the island including
the best attractions, things to do and activities, services and local products.
More detailed information on each area can be found in our regional travel guides, or for a 7 day holiday you can spend a day in each of the following regions and find out about the best attractions, beaches, activities, local products, restaurants-bars, services and accommodation options:
DAY 1. ARGOSTOLI & AINOS OMALA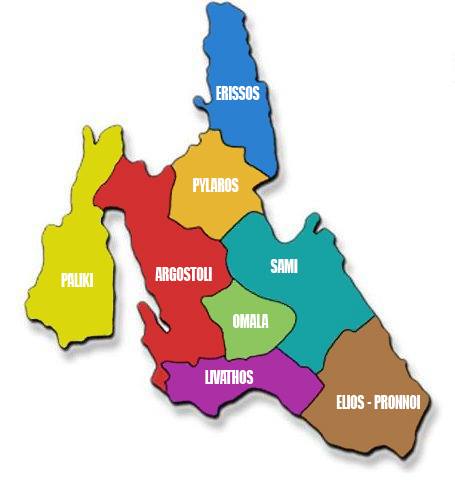 DAY 2. PYLAROS (NORTH CENTRAL)
DAY 3. SAMI (EAST)
DAY 4. ERISSOS (NORTH)
DAY 5. PALIKI (WEST)
DAY 6. ELIOS-PRONNOI (SOUTH EAST)
DAY 7. LIVATHOS (SOUTH)
Festivals and Events
Discover and participate in one of the many festivals or events taking place throughout the year in Kefalonia. Events range from religious and cultural festivals celebrating Saints Days, National and local holidays, wine and cheese production to workshops, art displays, road running races, classic car rallies, gymnastic and martial arts conventions and so much more! As festivals and events are announced we will add them to our site. Please check our events calendar. If you are holding an event or know of something interesting please let us know!
Local Products & Crafts
Find out about what local products and crafts the island has to offer, where to try them and where to buy them! Local artisans and producers can be found on the island using traditional methods to produce food, beauty products, handicrafts and art. We are adding more material to the pages every day!
Accommodation section:
Whether you have been holidaying in Kefalonia for years or you are new to the island, my site offers fabulous accommodation options to suit all and is continuously updated! Beautiful accommodation, with trusted owners, is available in all regions of Kefalonia. Because I deal directly with holiday makers and accommodation owners I am able to carefully select villas, houses, and apartments with special characteristics to suit what you are looking for, at very competitive prices.
Our new automated search system makes it easy to find properties based on region, type of accommodation, number of guests or multiple properties for bigger groups. Browse around my selected properties at https://www.kefaloniabyanna.com/accommodation-in-kefalonia/
If you have complicated arrangements, special event days, or long term rental requirements or want to get in touch with another owner that you have found on the web contact me direct on kefaloniabyannaproperties@gmail.com for a special quote.
Don't forget that you can receive free personalised holiday planning when you book through us.
General enquiries
kefaloniabyanna@gmail.com
Accommodation enquiries/advertising:
kefaloniabyannaproperties@gmail.com
Services Offered by Kefalonia by Anna and team
We offer highly professional advertising, property management and video production services for homeowners, local businesses, advertisers. For travellers & producers of events on/about Kefalonia we offer Concierge services, tailor-made itineraries and assistance as a local consultant-facilitator for events/productions – location manager. Check more here
Advertising options
Kefalonia by Anna offers a selection of advertising opportunities including Basic Listing, Featured Listing, Banner Ads in the site or in the videos
We also offer production of a video promotion. Please contact kefaloniabyannaproperties@gmail.com for more information