Traverso means the forceful direction of a boat against the wind so as to avoid the waves that come to its sides. Similarly, Traverso social workshop decided to act upon an era in which the socio-political 'waves' brake upon us uncontrollably.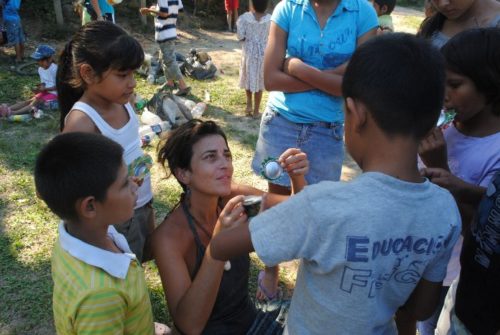 Traverso aims to provide an opportunity for people to meet, socialize, exchange ideas, skills, experiences and feelings. They believe that communication and coiling is the best way to solve problems and enjoy life at the same time. Therefore, they are open to co-operation with individuals and communities, provided that they share our vision and pursue similar goals. They call all like-minded people to join them, the more the better!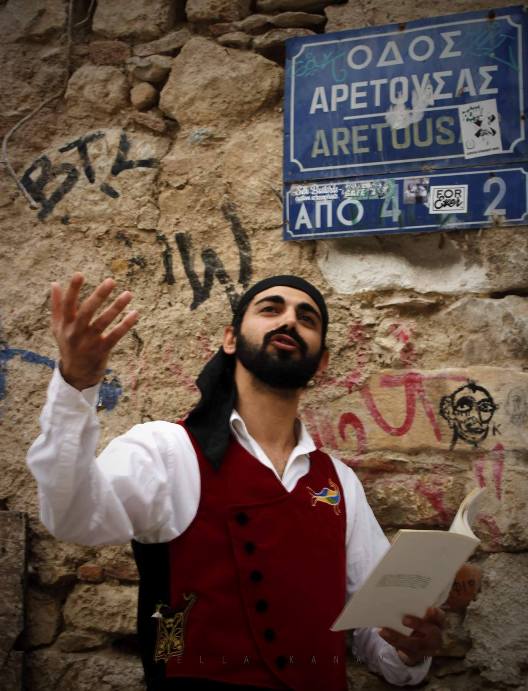 To meet the team or participate in one of their events, you can check their upcoming events on their website and fb page. The Traverso Festival has taken place in July for the past two years, in 2017 the festival was over 3 days. It is hosted in Lakithra Hill and included a wide variety of great live music, a circus, a bazar, a buffet, creative recycling workshops for children, interactive fairytale telling, yoga for adults and so much more! Previous collaborations and activities include cinema, theatre, guided walks and picnics.
It's time for the 3rd Traverso Festival! Friday 20th, Saturday 21th and Sunday 22th of July in Kallithea, Lakithra, Livathos area!
Programme:
Friday 20 July – 20:30
World Crossroads
M.Chrysikou contemporary dance group
Dancing under the stars with the music of Mark Eliyahu and Ludovico Einaudi…
The Double Journey – A preformative book presentation
A biterrsweet story about the endless loop of immigration.
We Ker Choir
We Ker is a highschool choir singing songs from all around the world.
Mostly -but not only- Funk, Jazz & Motown in a party mood!
Hybridian
Experimental world music from the middle east to the west and up to the stars!
Saturday 21 July – 20:30
The Rocking Lakithra Experience
M.Sklavounakis guitar ensemble
Quitar ensemble by young quitarists performing songs by Scott Joplin and The Beatles.
Combining garage, psychedelia and punk, post and beyond!
Hard 'n' heavy rock with Greek lyrics but international impact!
Sunday 22 July – 20:30
Self-organized Traditional Feast
Some of Kefalonia's best musicians will be joining in. We'll have violin, guitar, bouzouki, baglama, mandolin, oud, piano as well as other traditional and non, instruments. However, the more the merrier! So, bring your own instrument to the fair, and let's become a great big music company!
The Sunday buffet will be on a voluntary basis, which means that we all bring tasty food and exchange the flavors! Finger food is served easier so it is preferable. Home-made patties, potato dishes, crunchy croquettes, personal favorites, cool salads – everything that is made with fresh garden products is more than welcome!
Bring your own instrument to the fair, and let's become a great big music company!
Instructions to the festival
Free Entrance. For some activities contributions would be greatly appreciated.
A bar will be serving on all three days. On Sunday, since its 'bring your own food party', the food is free!
Take care of the venue by disposing cigarettes properly (bring your own ashtray) and by choosing the right bins for your rubbish; recycling, or plain rubbish.
If you want to sit in maximum comfort, bring your own cushion!
Sponsors
Municipal District of Lakithra * Libretto café * Κυανή Ακτή Restaurant * Katsouris Travel * Mouikis Sun Village * Nail'D It * Farm Out Vitamin Bar * Posidonia Seagrass Organic Compost * Φωκάς & ΣΙΑ Τρόφιμα & Ποτά * Mini Market Λακήθρα * Ζαχαροπλαστείο Αντώνης * Βύρωνας Grill-Pizza * International Restaurant Pizzeria * Το Κάτι Άλλο Pizzeria * Mescalero Café Bar * Il bagno Είδη υγιεινής * Logos Grand View * Μεζεδοπωλείο Beverinos * Τσάκαλος Μπουκίτσες * Ηδύ Ιδείν Οπτικά * Χαρτοπωλείο Νεόφυτος * Γεωφροντίδα Κεφαλονιάς * Vinieris Real Estate * Απέργης-Σπυρόπουλος Ο.Ε. * Ξυλεμπορική * Vikentios Damodos Kefalonia Ferries * Camping Argostoli * Creative Services