Kefalonia by Anna suggests…
Karnagio Taverna
Come here for homemade casserole, seafood and traditional Greek dishes!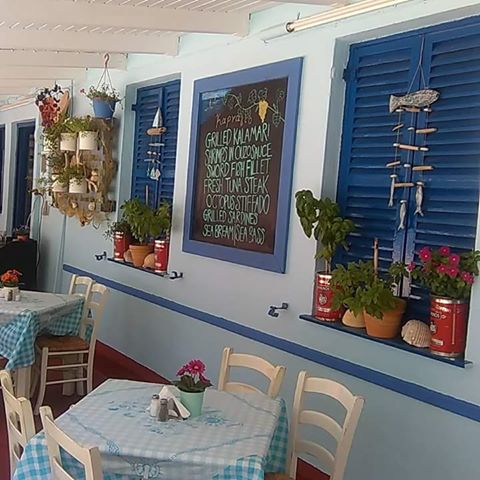 Karnagio Taverna
Telis, the owner of the taverna has tried to keep an authentic Greek style to this place and he has succeeded well. This family run taverna is located on the sea side, on the north side of the coastal road, in Sami, under the eucalyptus tress, enjoying a nice sea breeze and stunning sea views. A great choice for real Greek food.
Contact Info
Please mention Kefalonia By Anna when you visit Karnagio Taverna to get your treat!
Karnagio

|

Miaouli 46, Coastal road, Sami, Kefalonia, Greece
+30 6983782310