Captain Vangelis welcomes you on board to discover some of the hidden and unreachable beaches of Kefalonia, Ithaka, Fiscardo, and Zakynthos on his daily cruises.  Cpt. Vangelis' forty years of experience, his meraki (passion), and his love for Skala, guarantee a very special day for you and your family or friends. Special day and sunset cruises, wedding receptions and private parties (bachelor parties and birthday parties) can be arranged upon request. Send us a message through the form to send you a quote.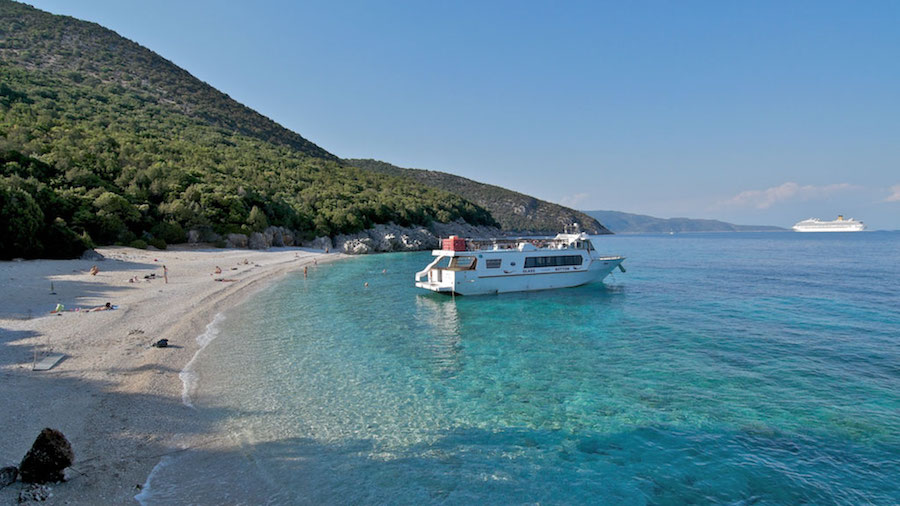 CRUISES
Fiscardo Cruises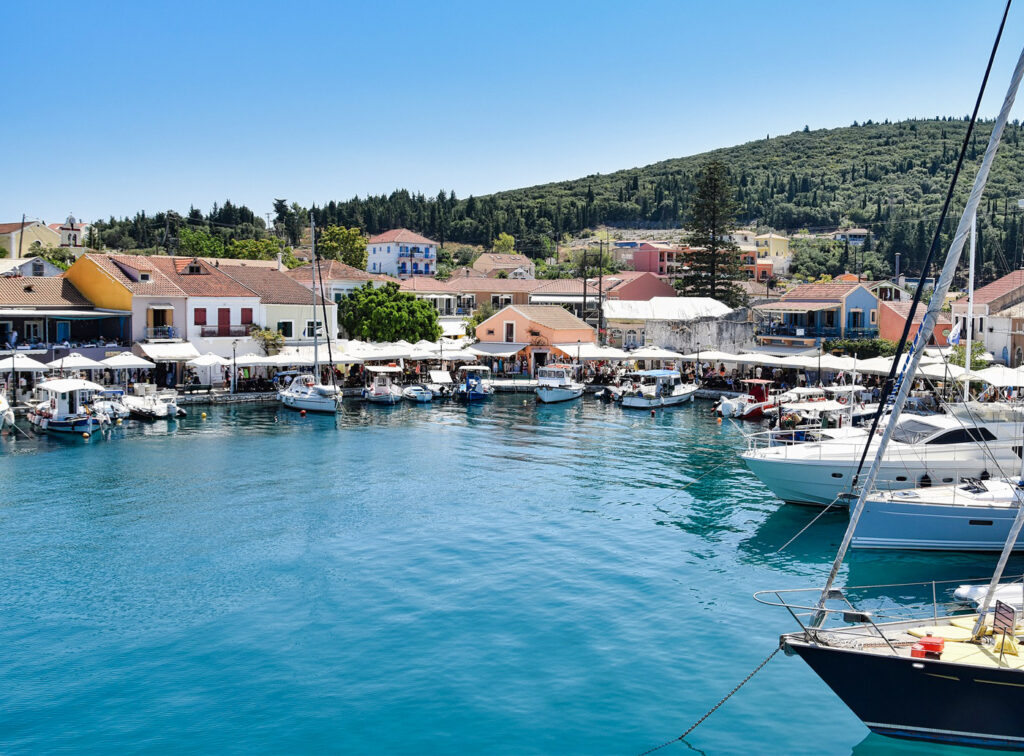 WEDNESDAY – SUNDAY
Departure Skala: 09:00 / Poros: 09:20
Sami 10:15 – 11:45
Fiscardo 13:15 – 15:00
SWIMMING STOPS
Agia Sofia – Mini Myrtos
Return Skala 17:45 / Poros: 17:30
Explore one of the most stunning coastlines of the Mediterranean Sea.
Visit the cosmopolitan port of Fiscardo. Visit the underground cave-lake Melissani. Enjoy a tasty lunch in Sami or Fiscardo. Swim at two exquisite beaches.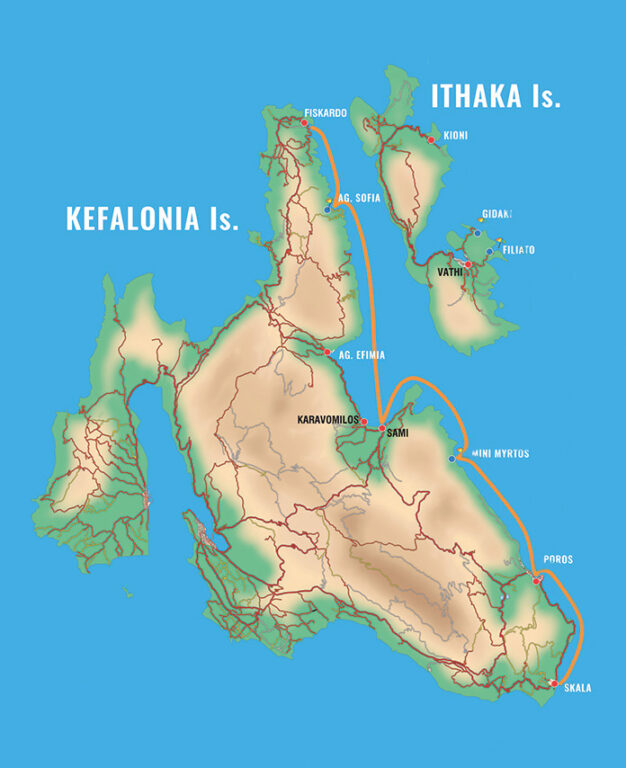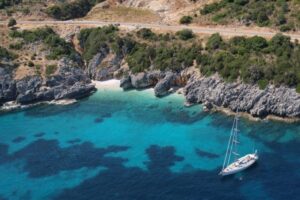 Ithaka Cruises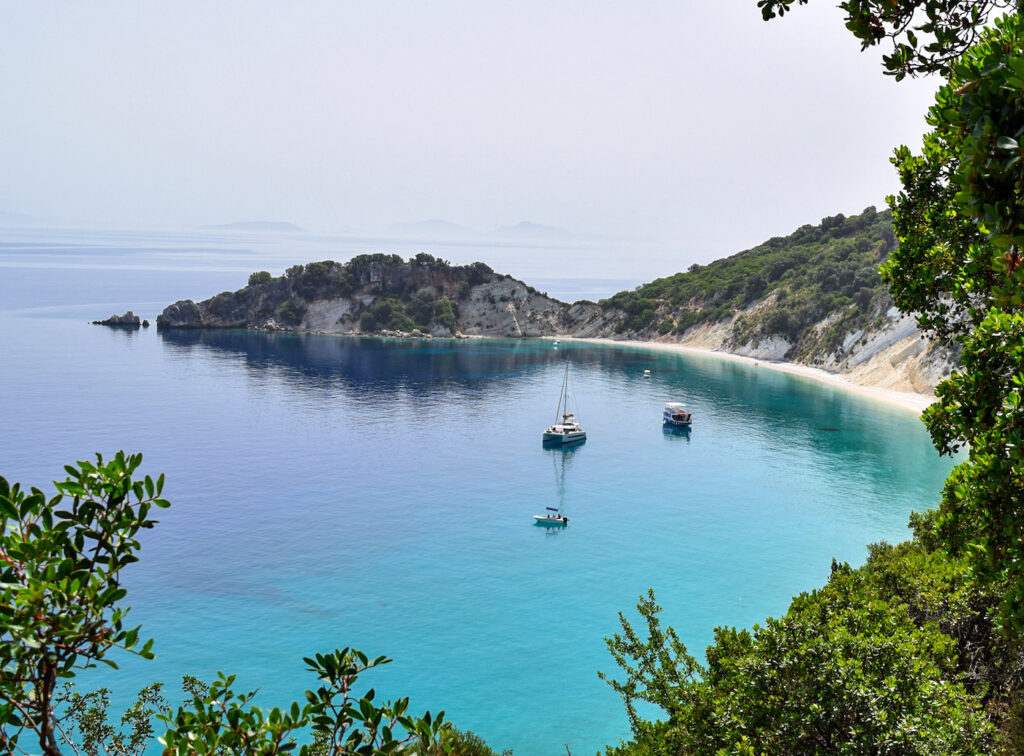 MONDAY – THURSDAY – SATURDAY
Departure Skala: 09:00 / Poros: 09:20
Vathi 11:15 – 12:45
Kioni 13:15 – 15:00
SWIMMING STOPS
Gidaki – Mini Myrtos
Return Skala 17:45 / Poros: 17:30
The legendary island of Homer and Odysseus is a must destination. In the capital town of Vathi you will feel the nostalgic atmosphere, visit museums and enjoy coffee or shopping. The next port of call is Kioni where you may enjoy a tasty lunch. Swim at two exquisite beaches.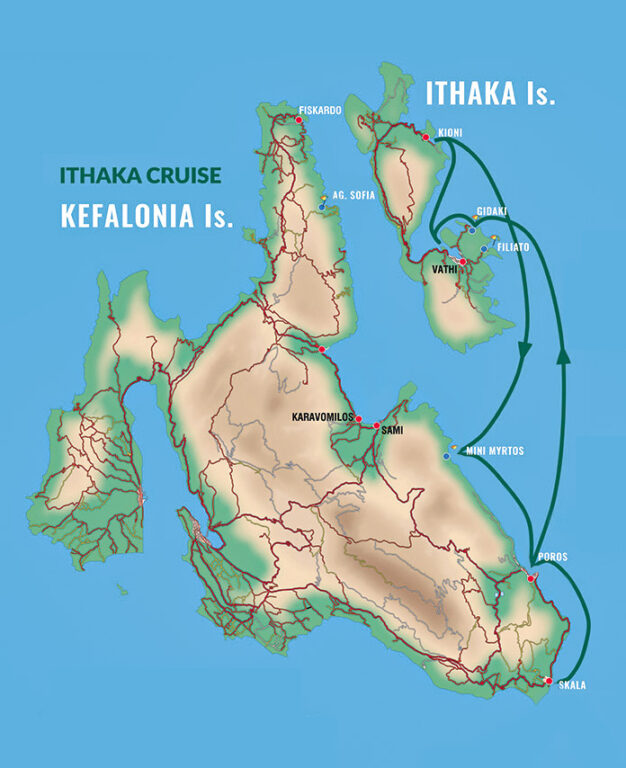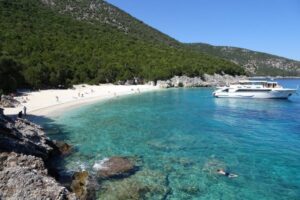 Zakynthos Cruises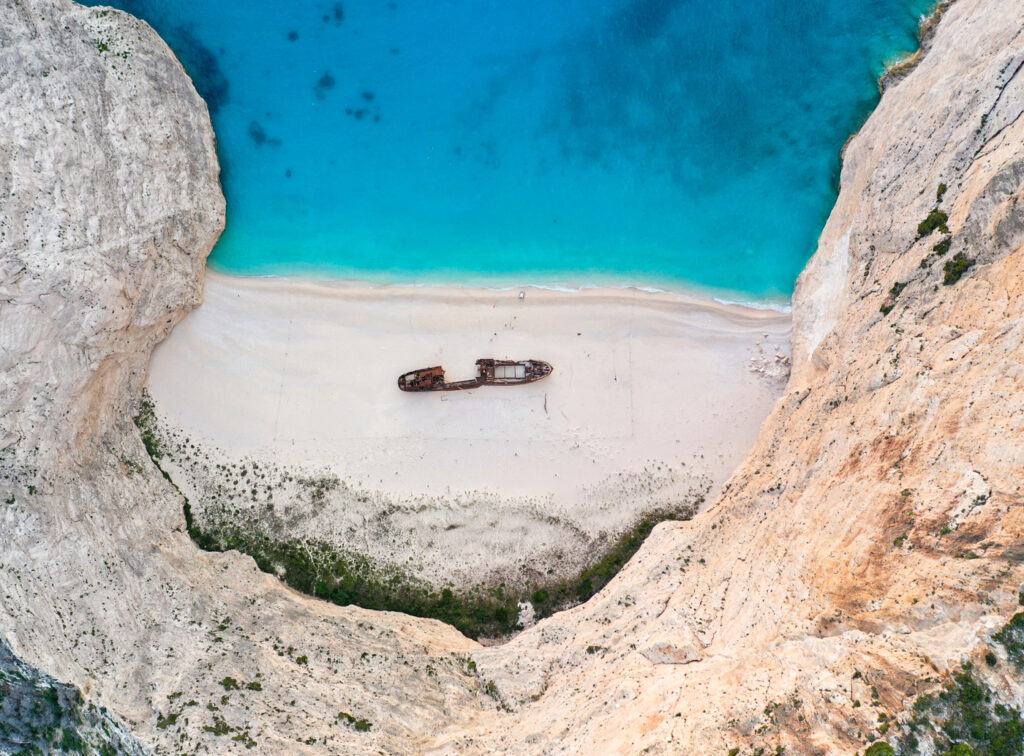 TUESDAY – FRIDAY
Departure: 08:30
Shipwreck 09:40 – 10:20
Blue Caves 11:00 – 11:45
Alikanas 12:00 – 14:00
SWIMMING STOPS
Blue Caves – Alikanas
Return: 15:30
You will have the opportunity to swim at the "ShipWreck" Beach. An impressive landscape, with crystal blue waters caressing this beautiful beach that embraces the semi-covered remains of a ship. Visit Blue Caves, to enjoy the vivid colours of Zante coastline and lunch and swim at the port of Alykes.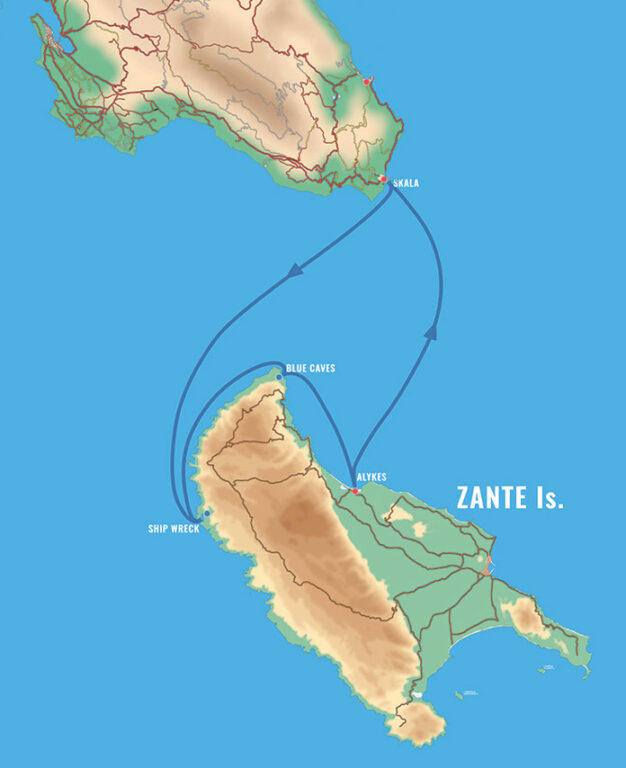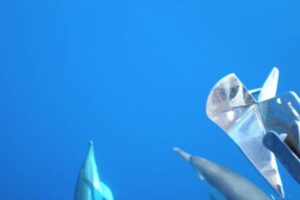 MINI MYRTOS BBQ Cruises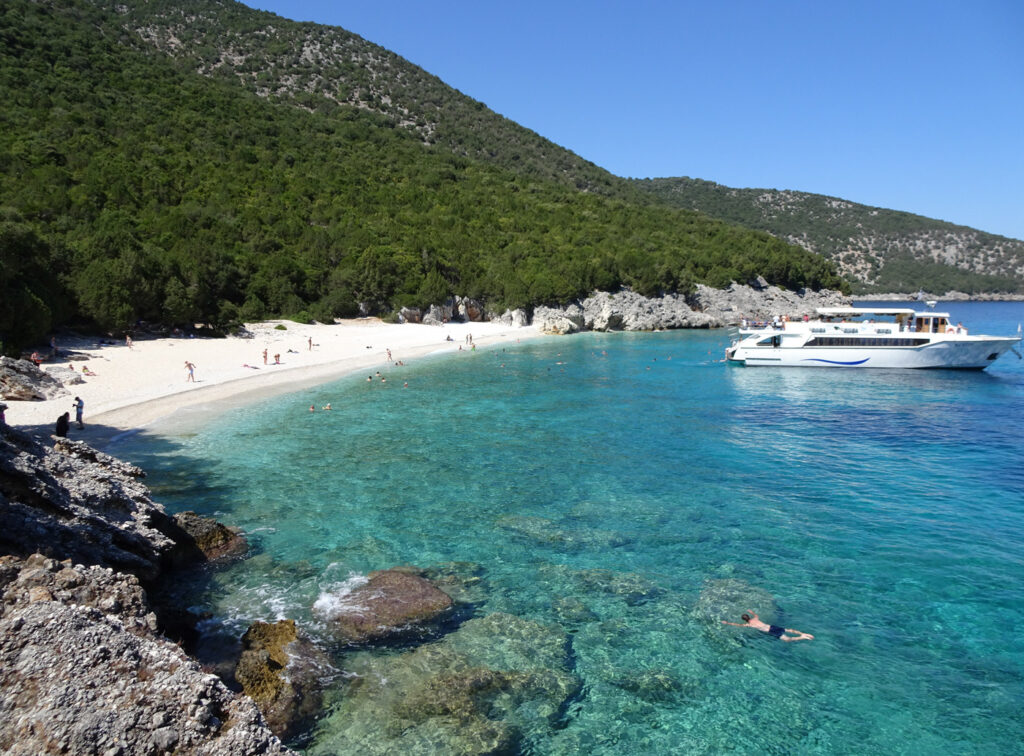 UPON REQUEST
Departure: Flexible
Makria Petra
Koutsoupia
BBQ & Dance
Return: Flexible
Make this evening the highlight of your holiday. Enjoy a magical journey along the Southeastern coast of Kefalonia and stare unmatched natural beauty. BBQ with plenty of delicious food and free wine, swim and have fun participating in our beach games.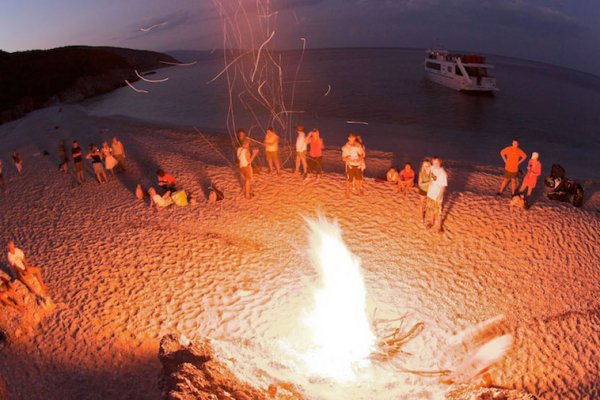 Boat 90hp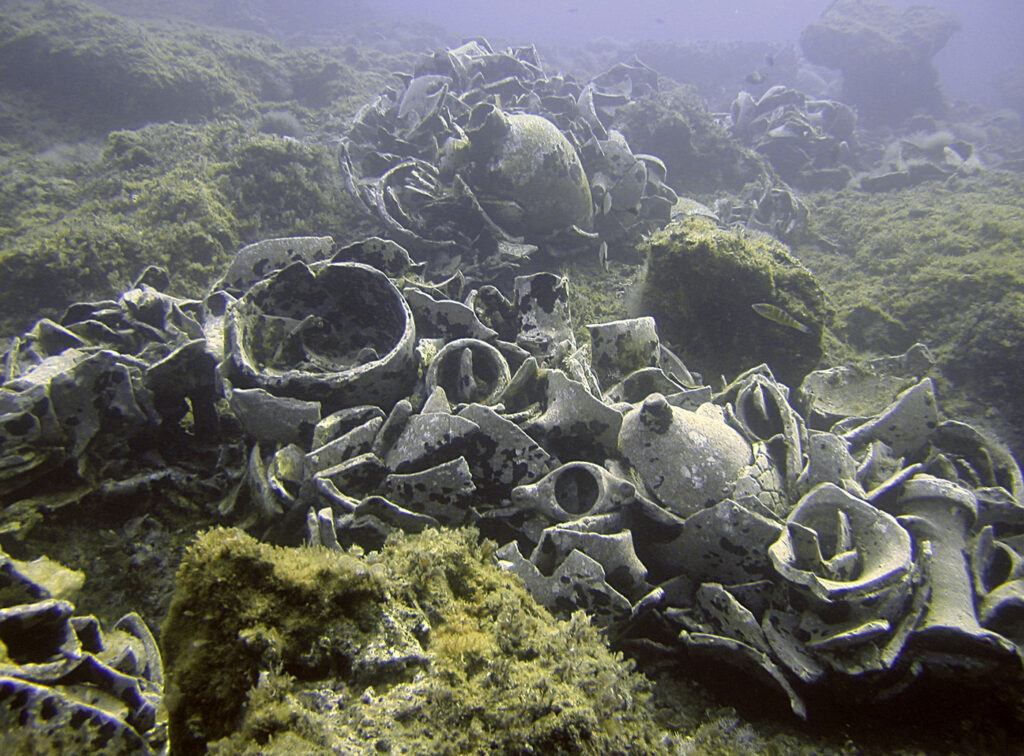 EVERY DAY
12:00 – 13:30
SUNSET CRUISE
on request
The Kakava reefs begin about 300 meters southeast of Skala and extend up to 4 miles from Cape Mounda. At the Kakava reefs, one can admire vivid colours, big rocky blocks, small caves and some rockfish around them.
The cruise around Kakava reefs is a short one but full of interesting things to see.
Among them could be the Mediterranean Sea turtles, close to Potamakia beach which is also called turtle beach. Don't lose the opportunity to listen to the unbelievable story of the miraculous escape of John Cape from the sunken submarine Perseus, during World War II.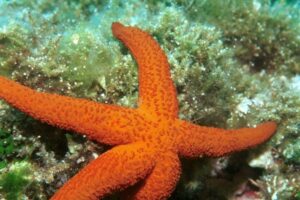 If you need more information for this service or you want to make a reservation preferably complete the form below or give us a call on +30 6977410877