'Doris' was founded on October 2011, by a team of animal-loving people that live in Argostoli with the collaboration and help of the municipality of Kefalonia which provided the land for the shelter.
It was quickly embraced by all animal-loving people on the island. Particularly valuable is the contribution of the British community on the island.
Doris' aim is to rescue, provide care and shelter, rehabilitate and rehome Kefalonia's stray animal population.
It tries to provide the strays with all the medical care they need and promotes a neutering programme that will help birth control and public health. Moreover, 'Doris' tries to achieve the social and physical rehabilitation of the animals by promoting animal adoption by individuals/families. In addition, it tries to raise public awareness and organise groups of volunteers and programmes for animal care and welfare.
Our charity organisation is approved by the Single Member First Instance Court of Kefalonia with approval number 88/16-6-2011 and registered with number 582/13-10-2011.
The name of our shelter is 'ARK' (Animal Rescue Kefalonia).
ARK is a team that has done a great job with the stray animals in Kefalonia and it is really worth helping them. Further down you can find their message addressed to you.
International Volunteers
How would you like to spend some time volunteering at our animal shelter, here on the beautiful Island of Kefalonia? We have over 300 wonderful animals that love being around people, playing, having fun, and getting lots of love and attention! We are looking for serious, enthusiastic, independent and hard-working volunteers who have a great love for animals and are prepared to dedicate their time helping us to care for the needy animals of our island. We can help you to arrange reasonably priced accommodation close to the shelter, in the centre of Argostoli (in VI.PE. 2 km away from the centre), located in the heart of the town, within easy walking distance to shops, restaurants, and our beautiful harbour. We can also help you to arrange bicycle hire to easily get to and from the shelter (walking is also an option). Kefalonia is a truly beautiful island, and we encourage our volunteers to also take a few days to visit the sights of the island during their visit. If you are interested in volunteering with the animals of ARK, and seeing our beautiful island, please contact us by email at doris.ark@hotmail.com. The animals of ARK thank you and look forward to seeing you soon.
They are open to visitors (7 days a week):
11:00-19:00 (summer)
11:00-17:00 (winter)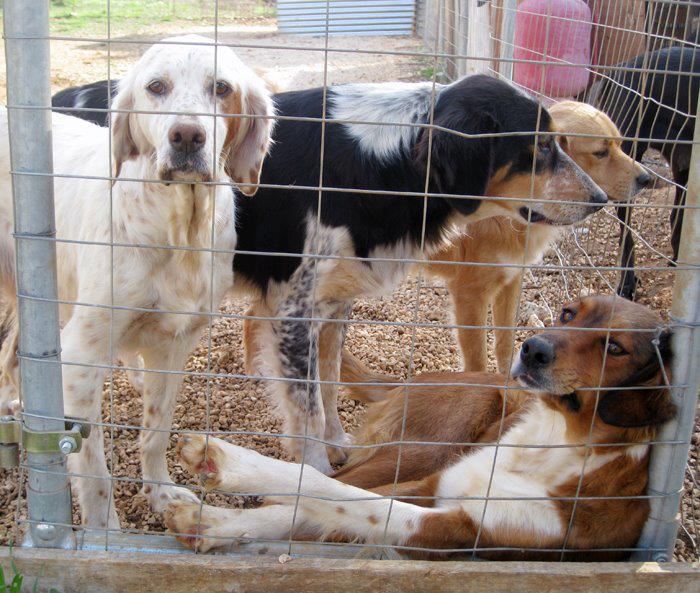 Please contact in advance:
Contact Info
Animal Rescue Kefalonia