1st – Kefalonia says NO to the oil mines Demonstration, former prefecture building, Argostoli, 18:00
Hosted by Kefalonia-Ithaca Open Assembly against Hydrocarbon Extraction. Kefalonia says NO to Offshore Oil Drilling.On Tuesday, October 1st, the bill for concession of new marine areas to oil companies will be voted in the Parliament. We the inhabitants of these islands are against offshore oil drilling in the Ionian and raise our voice dynamically with our presence.We Protest. We Resist. We demand from the Governments to respect our right to life.We choose Life over Destruction. We should ALL be there. For a Clean, Eternal and Colourful Ionio.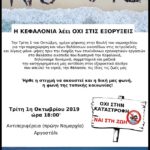 1st – Sea Turtle Talks by Kefalonia Wildlife Sense, Klimatis Taverna Lourdas Beach, 19:00
Come along and learn more about the sea turtles of Kefalonia!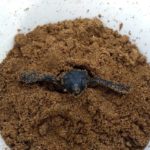 4th – BBQ Party for FLIK, Mescalero Cafe Bar Lakithra, 20:00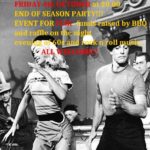 4th – The Generation Game in aid of FLIK, Statari, Travilata, 20:00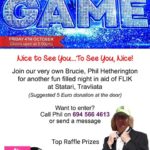 5th – Screening of "Shadows of Yesteryear Kefalos Theatre, Argostoli, 21:00
The documentary, directed by George Messaris (with English subtitles) is about the deserted settlements and villages of Kefallonia and Ithaca.The screening will follow a musical program under the direction of the conductor Sokratis Mpenos.
The event will end with a Kefallonian treat. Entrance is free.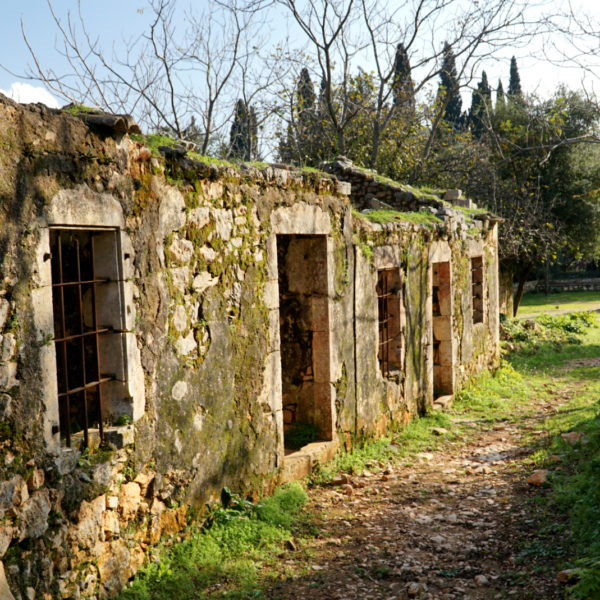 6th – The 26th TELEMACHEOS 12km Road Race, Skala to Poros, Central Square Skala, 18:00
There will also be children's races after the adult race at Poros Square. Athletes are kindly requested to arrive for registration at 17:30 at Skala Square.
13th – Bird Watching Event, Koutavos Lagoon, Argostoli
Includes crafting for kids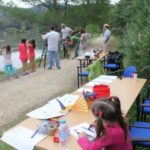 13th – 6th VW Air Cooled Club Kefalonia party, outside Stamoulis Supermarket, Argostoli, 11:30
Gathering point at the square opposite Stamoulis Supermarket, at Argostoli Bay.
We will go some rides around Argostoli and we will end up at Megali Ammos in Minies where we will have a barbeque at the beach and we will cut our birthday cake!!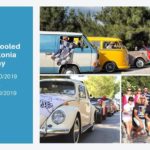 17th – Discussion about the forthcoming rambling season, The Twins Taverna Fanari, Argostoli, 11:30
General discussion meeting for the 2019/2020 season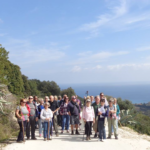 20th St.Gerassimo Litany (Patron of the Island). During the feasts of Saint Gerasimos – August 16th and today –there is a grand litany and parade. Thousands of people come to venerate the relics of the saint in the newly built temple. His body is passed over ill and sick persons for the purpose of healing them.
24th-30th Joker, Ciny Anny, Argostoli, 21:00
Screening of the movie

25th – World Breast Cancer Month: Symbolic Walk over Drapano Bridge, meeting on Drapano side 17:30
Argostoli Municipality Women's Counseling Center and the Community Center with the Roma Municipality of Argostoli in collaboration with KEDI.KE organize a symbolic walk at 17:30.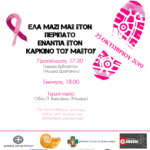 25th – Costas Cromydas book signing, Lixouri Library, 20:00
Dioptera Publications, Happy House Bookstore and author Costas Cromydas invite you to a meeting on the occasion of the release of his new book
"One more night"

26th – Celebration of St Dimitrios in Lixouri
27th – Basketball Game, ΝΕΟΛ- ΑΕΝ Κηφισιάς, Lixouri, 14:00
For more information click here
27th – Rock-Metal night, Rebelio, Argostoli, 21:00
28th – Oxi (No) Day (National Holiday)
Anniversary of General Ioannis Metaxas denial to Benito Mussolini' request for free passage to invade Greece. The events of 1940 are commemorated every year with military and student parades. On every anniversary, most public buildings, streets and houses and are decorated with Greek flags.