8th – Dancing event – Vlacháta from 20:30
Event for the closing of the dancing year at the Cultural Centre.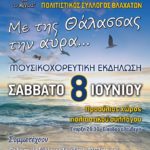 9th – Clean up at Myrtos Beach
If you want to join in at the beach of Myrtos, please register with this link! There will be a bus to transfer people from Argostoli to Myrtos and vice versa.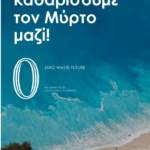 12th – Festival of Expressive Dance, Central Square Sami 19:30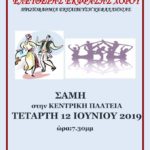 13th – Brothers In Farms, Rock, Blues and Soul Live, The Fishbone Bar, Fiskardo 22:00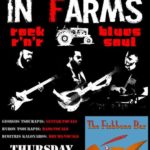 13th – 4th Open Convention of Kefalonia-Ithaca against the extraction of hydrocarbons in the Ionian Sea, Argostoli 19:30
click here for more information

15th – Traditional Dancing, Poros. 21:00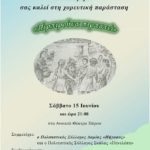 15th – Children's Games on the Beach, Lourdas Beach, 18:00

15th-22nd Unfinished Woman Retreat 2019, Katelios

Following hot on the heels of last years Unfinished Woman Retreat, Detta Darnell from Soulspace is totally thrilled to offer the dates for this years Unfinished Woman Retreat – Kefalonia 2019! No demands. No should. No have to's, got to's or musts. Your space to do as much or as little as you feel like doing. Check link for more information.
15th-16th Exhibition of painting and ceramics by the "Fingerprints" Workshop, Kefalos Theatre, Argostoli 19:00-22:30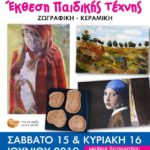 16th – Kefalonia Bike Challenge – Poros
We present you a bicycle feast with good food and breathtaking scenery. The 5th Kefalonia Bike Challenge becomes Brevet under the terms and conditions of Audax Randonneures Grece and Audax Club Parisien. The event is under the auspices of the Municipality of Cephalonia and the support of KEDI.KE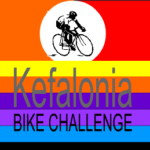 16th – Traditional Feast – Cultural Center of Farsa, 21:00
The Cultural Association of Kefalonia and Ithaca "IONIOS PNOI" and the FAROS Municipal Cultural Association "Faros" invite you to a traditional island feast. Music and dancing, everyone welcome, free admission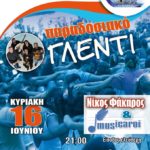 16th-17th – Visit Greenpeace's Rainbow Warrior – Argostoli port
Greenpeace's Rainbow Warrior will tour Greece in the context of the Pan-European Tour of the Climate Crisis Organization and promote clean energy from renewable energy sources, instead of using fossil fuels. You can visit the ship and exhibition, meet the team and become informed about what is going on. Free guided tours take place June 16, 17: 00-19: 30, June 17, 10: 00-14: 00 & 17:00-20:00. Open discussion takes place June 16, 18:00-22:00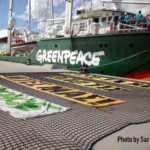 19th – 2nd Meeting of the Kefalonian International Organization, Kefalos Theatre, Argostoli, 15:00
20th – Johnny Vavouras & The Cadillacs, Rock n Roll & Blues, The Fishbone Bar, Fiskardo, 22:00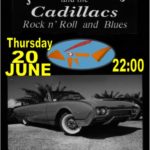 21st – Singapore Strings Two, Olive Garden, Lassi 20:30
21st – Sea Turtle Release -Wildlife Sense, Minnies Beach 20:30
Quinn is healthy and ready for release. All are welcome as long as release rules are followed! No swimming with turtle during release is allowed.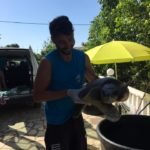 20th-26th Movie "Avengers:Endgame" Cine Anny, Argostoli 21:15
English with Greek subtitles
21st-23rd – European Music Day
An open free festival of local musicians and music groups are performing in different parts of the towns. of Argostoli & Lixouri. Click here for the prgramme
22nd June – Festival Celebrating Agios Fanates, Sami Port Area, 21:30
Traditional music, dances, food and drinks. Everyone welcome!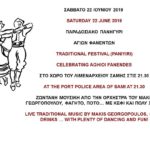 23rd – St George Labadiaris – Argostoli 20:30, Lixouri, Fokata & Agia Efimia
Dancing, fire jumping and feasting to celebrate Saint John's day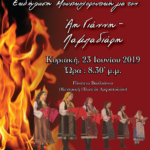 23rd – St. John Celebration – Tzannata
24th – Agios Gianniou of Lampadari "Glokerakis" – Lixouri
26th – Beach Stones, poetry readings – Detta Darnell at Katelios Taverna, Katelios 18:00-19:00
Book tour and poetry readings. Detta will be reading poems from her book "Beach Stones" and talking about her life on Kefalonia. Open to all, free entrance.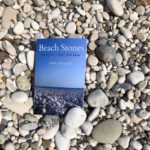 27th – Singapore Strings Live at Vatsa Beach, from 20:30
Magical place relaxed vibe with unique groove. Come early to get some food and have a swim. No shoes on…

27th – Kefalonia Gym Festival "ANNA POLLATOU" DAY 1
Kefalonia Gym Festival is one of the biggest international events of "Gymnastics for All" in Greece and in Europe. It is an annual event that take place every year at the end of June on the beautiful island of Kefalonia. It lasts for 4 days and there are performances of the athletic groups in three different parts of the island: Lixouri, Fragata and Argostoli.
Parade of the teams-Opening Ceremony
Time: 20.30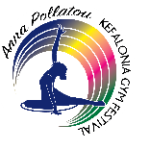 21st – Singapore Strings Two, Olive Garden, Lassi 20:30
27th-30th The Hustle showing at Cine Anny, Argostoli 21:20
28th – Traditional feast, dancing and music Faraklata, 20:30
all welcome to join traditional village festivities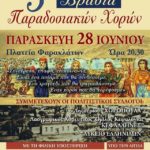 28th – Kefalonia Gym Festival "ANNA POLLATOU" Day 2 – Lixouri
Time: 20.00
29th – Kefalonia Gym Festival "ANNA POLLATOU" Day 3 – Fragata
Time: 20.00
29th – Celebrations are held in St. Peter's Church in Valerianos village and the Twelve Apostles 's Church in Havdata.
The celebration is significant in light of the ever widening acceptance of the theory that identifies Kefalonia as Meliti. According to Praxeis, St. Paul was shipwrecked on Meliti during his journey from Palestine in 57 AD, when he was being transferred to Rome to stand trial. The theory proposes that based on Praxeis descriptions, Kefalonia is the island of Meliti and not Malta as it was previously believed.
29th – Sainted in Glory Apostles Peter and Paul.
The epicentre of the celebrations is St. Paul the Apostle's church in Pessada.
30th – Kefalonia Gym Festival "ANNA POLLATOU" Day 3 – Argostoli
Time: 18.00
30th – Spasmata Beach Party 17:00