19th – Cutting of the New Year's Pie, Polikentro in Divarata, 17:00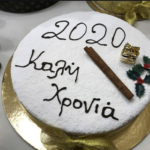 Dear Parents & Our beloved children, we wish you a Happy and Creative Year!
We are pleased to announce that on January 19th at 5pm, at the , the New Year's pie will be cut by the Association for all parents and children of our school!
A children's movie will follow!
We all wait for you!
20th – The FLIK AGM, Stateri Taverva Travliata; 10.30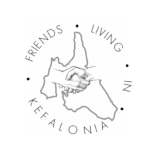 Tea and coffee will be available.
We look forward to seeing as many members as possible and new members are always welcome.
25th – Cutting of the New Year's Pie, Capitol (Fanari area), Argostoli, 21:00
The Cultural Association of Kefalonia and Ithaca IONIOS PNOI invites you to the event which includes a dance party and orchestra