Kefalonia by Anna suggests…
Mangiare
Located in the square at Sami this charming, family run place offers gyros, souvlaki, oven dishes, sandwiches and snacks.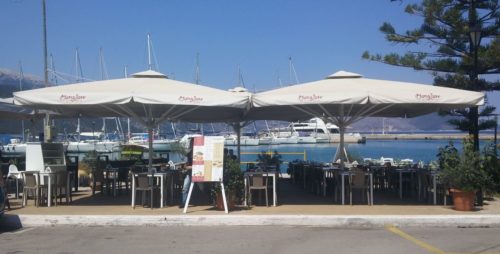 Sit right beside the sea and watch the world go by whilst enjoying some of the best souvlaki and gyros on the island! Only the freshest and best quality ingredients are used (some of the meat is from the family farm) to prepare all of the meals here. A large range of non-alcoholic and alcoholic drinks, salads and sides are also served by the friendly waitresses and waiters. Great value for money. Take away and delivery is available.
Contact Info
Please mention Kefalonia By Anna when you contact!
Mangiare

|

1 Kyprou Square, 28080 Sami Kefalonia
+30 2674022705