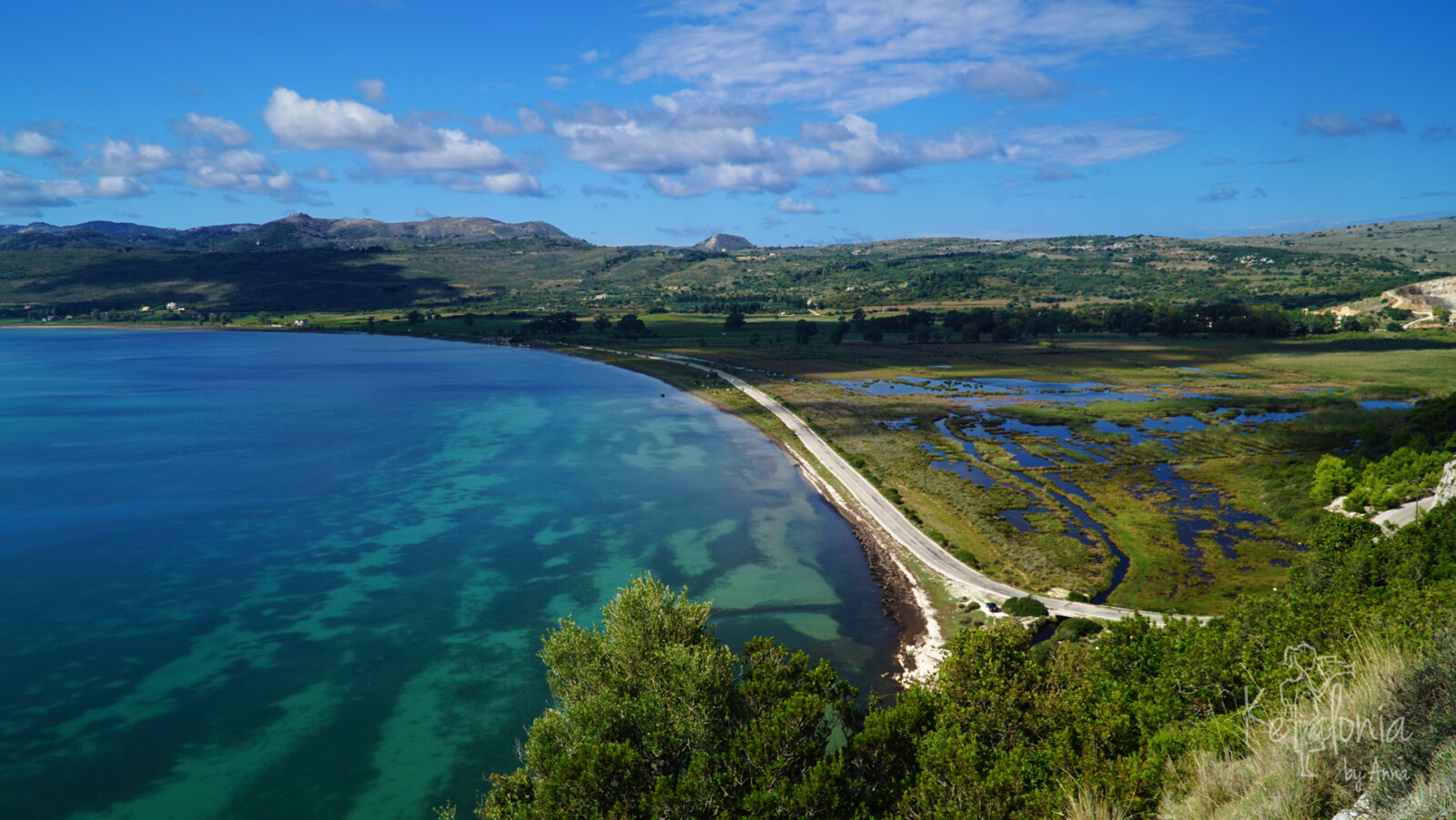 Paliki region is a peninsula is very different from the rest of Kefalonia, with a unique morphology of organised flat farmland and vineyards, a dramatic dry, rocky west coast with numerous beautiful beaches, some with red sand and clay cliffs, rocky coves and unique sunset views. Located the most western part of the island.
There are 18 villages on the peninsula of Paliki, notably Chavdata, Atheras, Chavriata, Livadi, and Damoulianata.
The town of Lixouri is situated across the gulf from Argostoli – ferrys constantly shuttle between the two towns – it's worth exploring Lixouri's laid back square and harbour front café scene.
Swim, relax, get a lunch or have fun at the beaches of Xi, Manias beach, Petani, Lagadakia, Vatsa, Platia Ammos, Lepeda, walk or sail to breathtaking Fteri and Amidi and relax at Atheras bay. If your kids want some excitement Aqua Park – a water park with waterslides is nearby to Xi beach. You could hire a boat from Lixouri Boat Rentals to explore the sea, or take an organised day trip from Agia Kyriaki with Melissa Boat Tour. Take a look at the stunning cliff-side location of Kipouria Monastery, and admire the sunset.
Paliki is a bird watchers paradise! At the entrance of the peninsula hundreds of streams create a beautiful scenery and interesting eco system of 120 acres, the wetland of Livadi. From an easy roadside location you can observe a lot of bird species such as swans, egrets, fasonetes.
There are many places to eat on Paliki peninsula including the beach-side Taverna Drosos in Porto Atheras and at Damoulianata you can enjoy panoramic views from Ladokola stin Plagia. The main square, the coast and the paved central road in Lixouri has many choices of cafes and a few tavernas.
There are many options for accommodation in the region of Paliki, I do not have any suggestions yet but I will be uploading some soon. From luxury hotels to rented rooms it has everything to offer.
If you want to see some photos and a video about the area, follow this link.